Mi fans! Manu Kumar Jain and Kalyan Krishnamurthy have something special to share about India's #1 dual camera phone - Redmi Note 5 Pro. Any guesses? Watch the video to know more. #GiveMe5

Recently, our beloved Jain sir has posted this video in the remainder of new price for the Redmi Note 5 Pro on his official accounts and Redmi India's official accounts.

He also shared the same on his twitter: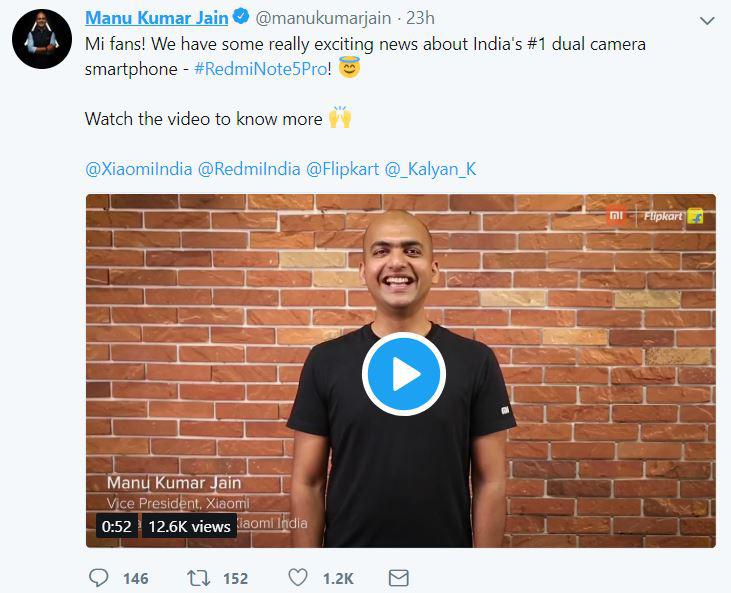 Let me know what do you think about the new price.