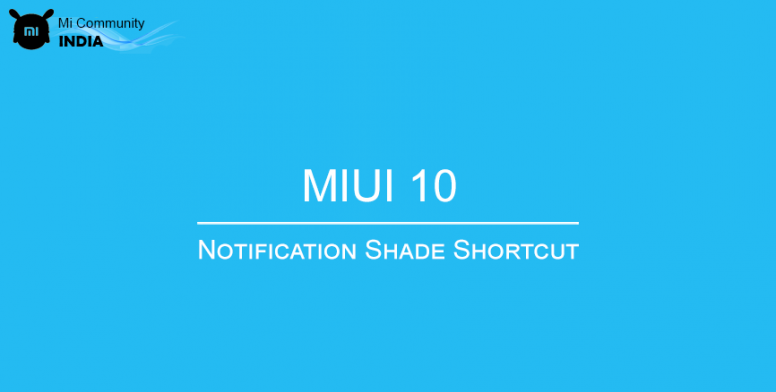 Hey MIUI fans!
The most trusted ROM with billions of Global users, the new level of improvisation is what we can define all about MIUI in brief. With the release of MIUI 10 we all can observe a great improvisation, new addition of features as well as sophisticated customisations. Well talking about Notification Shade has its own importance in MIUI, the notification has been arranged in a smart way where it is ofcourse very convenient for the users to use from your required toggles or managing your notification with your preference. This feature is something awesome. Well with the release of MIUI 10 one more important add-on is added to MIUI i.e. Notification shade Shortcut where you can set it for the search feature or settings as per your requirement.
Steps to generate.
1. Go to settings.
2. Head on to Notification and status bar.
3. Jump to Notification shade shortcut and select your desired stuff.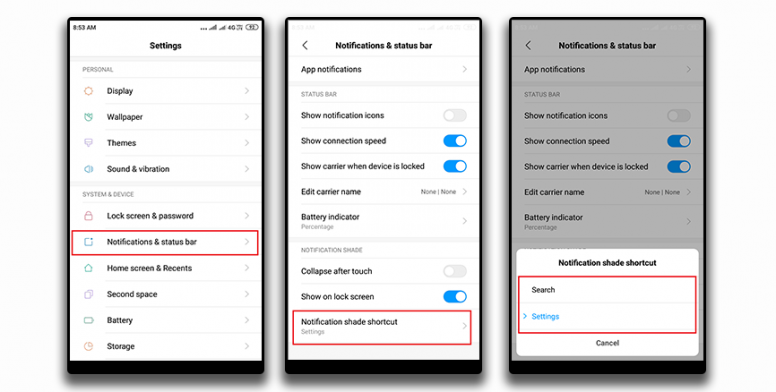 Notification Settings shortcut
Select this option to head on to the settings page directly without fail, now no more scrolling your home screen.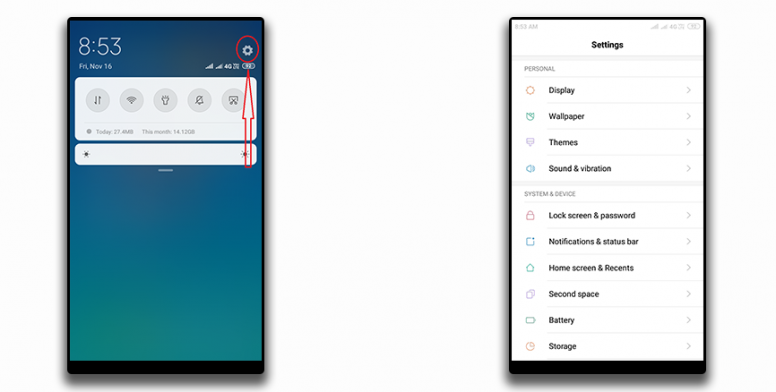 Notification Search bar shortcut
This feature will allow you to switch to the search page of your MIUI Browser directly. Cool isn't that!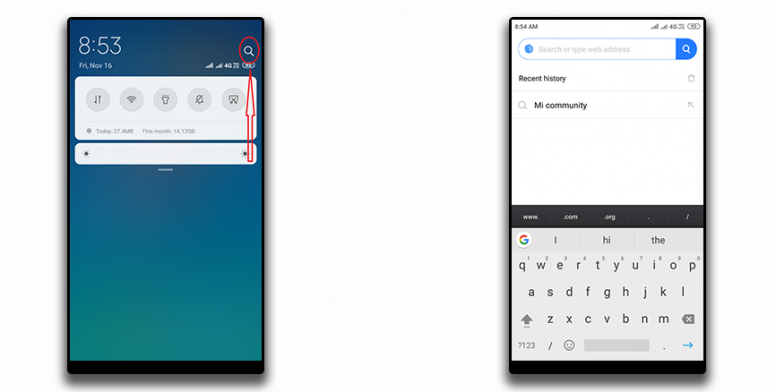 So, Which of these shortcut you prefer to keep in your notification! Do comment and vote for it.
Related Threads
Rate