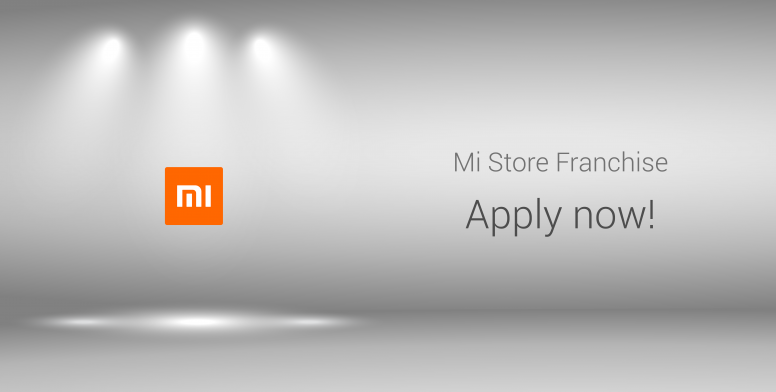 Hi Mi fans!
I know all our Mi Fans are excited that Xiaomi have set another Guinness World Record by opening 500+ rural Mi Stores (New Retail Concept) simulataneously across the country. These exclusive stores provide flagship experience to rural customers. Towards this, we plan to open 5000 Mi stores across the country by the end of 2019. Being the No.1 player in smartphone industry for 2 years, many enthusiastic Mi Fans and budding entrepreneurs are keen to become a part of Xiaomi.
As a part of it, We are providing a great opportunity for Mi Fans to become an entrepreneur and work closely with Xiaomi and team. Join us now as an entrepreneur!!
Apply for Mi Store Franchise
You can now apply online for a Mi Store Franchise in your location, head over to the above given link and fill all the required details to submit your application.

How to fill the Form?
1. Establishment or Store Name - Enter the name of store you currently own or run as your business.
2. Partner Name - Your Full Name to be registered as the applicant.
3. Phone Number - Make sure it's available to take calls whenever our representative calls you.
4. E-mail - Enter your valid E-mail and keep checking it for any updates.
5. Pincode & Address - Location and address of the store.
6. Store Dimentions - Please ensure to mention accurate measuments of your store.
7. GSTIN - Mentioning your GSTIN would boost-up your chances to be contacted.
8. Partner Existing Business - If you've already have any other business currently, mention the details of it.
9. Photos - Please follow the instructions given on the application page.
Note : Fill the red strike column as it is mandatory.
What are you waiting for?
You might also like to read