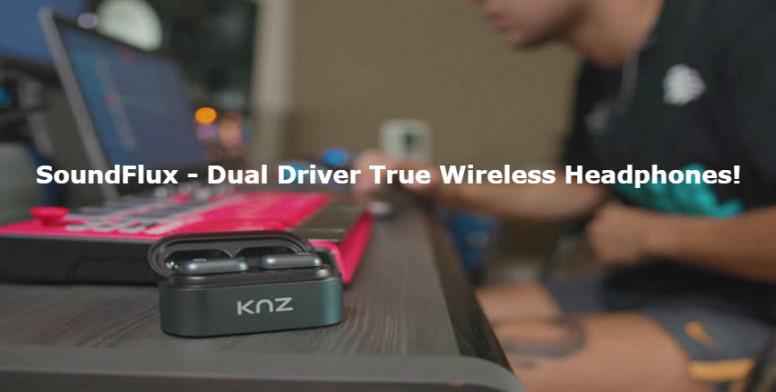 Hey Mi Fans!
This is Sk Sam, today back with another thread! Hope You Will Like It!


In today's market, we have hundreds of earphone brands launching day by day, but this earphone is just totally shattering the market! This is theWorld's First Dual Driver TrueWireless Earbuds, with SoundPass technology along with nano coated waterproof! It provides a much wider dynamic range than all single driver headphones currently available on the market.

Highlights of this Product:-

Dual Driver Sound System
SoundPass Mode - engaging with surroundings without pausing music
Stereo Phone Calls
Dual-mic noise cancellation for clear phone calls
Fast Charge
Nano-Coated Waterproof
Full-functional Controls
Over 60ft Wireless Range
Siri and Google Assistant
Change EQ from the headphone

Features:-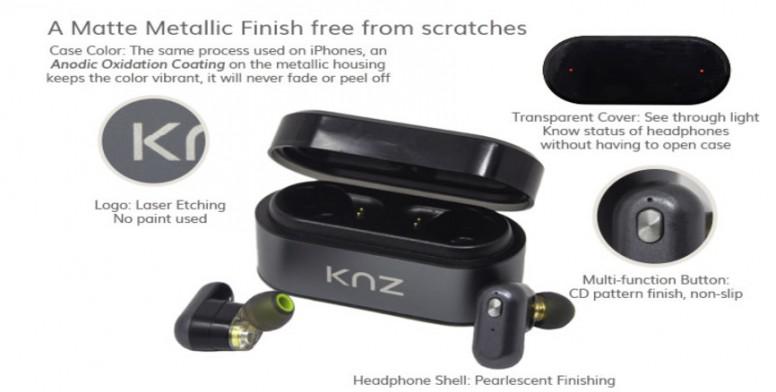 Dual-Driver True Wireless Stereo Headphones provide a much wider dynamic range than most single driver headphones currently available on the market. The two professional quality 6mm dynamic drivers work in unison with noise cancellation technology to cover a wide range while offering a clear and pure sound experience. Dual Driver One focuses on creating a solid foundation - bass The other focuses on keeping the high end accurate and clear, mid and highs - treble. It has Professional Audio DSP with Lossless Codec along with Dual-Driver Ambient Noise Cancellation with Software Optimization.
Regular headphones have a limited range of frequency response since their single driver can only cover part of a human's hearing range. They either perform average in both bass range and treble range, or are tuned to cover one and leave the other poorly compromised. A simple triple-press of the multi-function button will activate SoundPass mode, and you can talk to people without pausing music.
Stereo phone call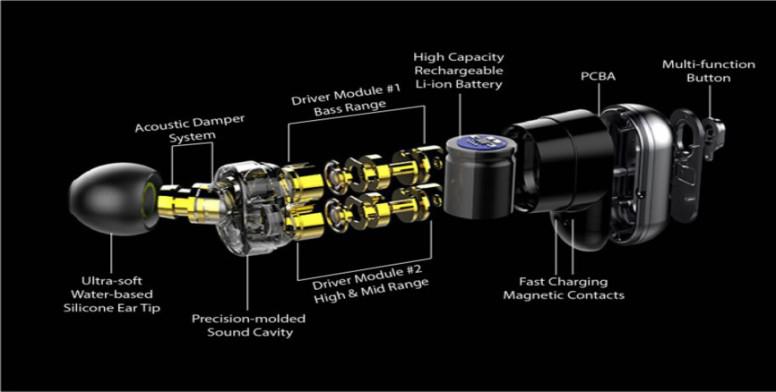 Unlike most true wireless earbuds in the market which only support mono talk, using the latest Bluetooth chipset, SoundFlux supports stereo phone use.
Crystal clear sound quality and stereo phone calls make SoundFlux not only pleasant for music, but also for voice chatting. You can use SoundFlux to watch online videos, stream your favorite shows on television, and play video games without lagging. The synchronization between the output audio from SoundFlux and the original video is tested. No latency is observed at the resolution of 0.1-second SoundFlux offers its users full control of music and phone calls. From the headphone, you can pause/resume music play, tune up or tune down the volume, skip to the last song or the next song. The ultimate in-ear comfort, silicone ear tips mold to the unique contours of any ear to provide a better fit and seal. These are the Different Sizes - S, M, L
Included are three different sized ear hooks for additional security if needed!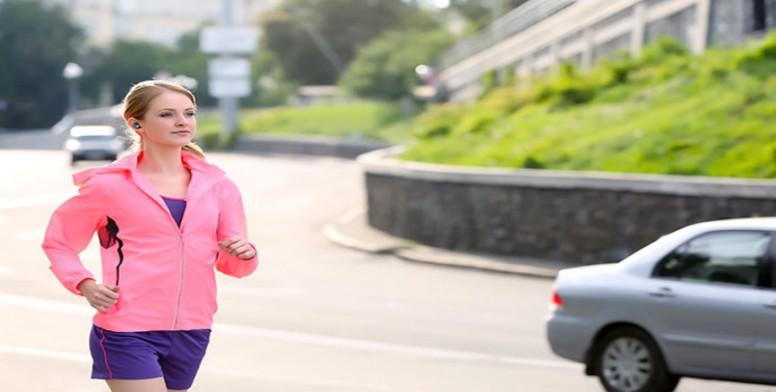 Thanks for the ergonomic design, even without any ear hook, SoundFlux™ provides a more secure fit than most sports headphones. Seamless One Time Setup! Quick one-time initial setup for automatic pairing when taken out of the case and automatic disconnect when you're done. Powered by Bluetooth 5 Low Energy Technology, SoundFlux™ provides upto 4.5 hours* of music play and phone use without case charging Over 24 hours of use with charging case!
Thanks For Reading!
What Do You Think About This Earphone? Leave Them As Comments!
Be The First One To Be Notified: Follow Us:
Rate