#MorePowerToYou: We want to feature you, tell us your inspiring 'Do More' in lif
This is a story of a guy who turned out to be an entrepreneur. Yes, you heard it right! Let's start with a quick flashback on how things changed in my life and I being a normal guy probably a couple of years ago turned out to be an Entrepreneur of today!

It was August 2015 that I joined a local NGO where I used to spend time with slum kids teaching them about health and hygiene followed by some activities. Managing my college life as well as taking out time for those slum kids was no less than a cumbersome task for me but I didn't stop! I used to love it and enjoy it because you are not here merely to make a living. You are here so as to empower the world to live more plentifully, with more noteworthy vision, with a better soul of expectation and accomplishment. You are here to enhance the world, and you devastate yourself on the off chance that you overlook the errand. Do you even wanna take a glimpse then check out some pictures below!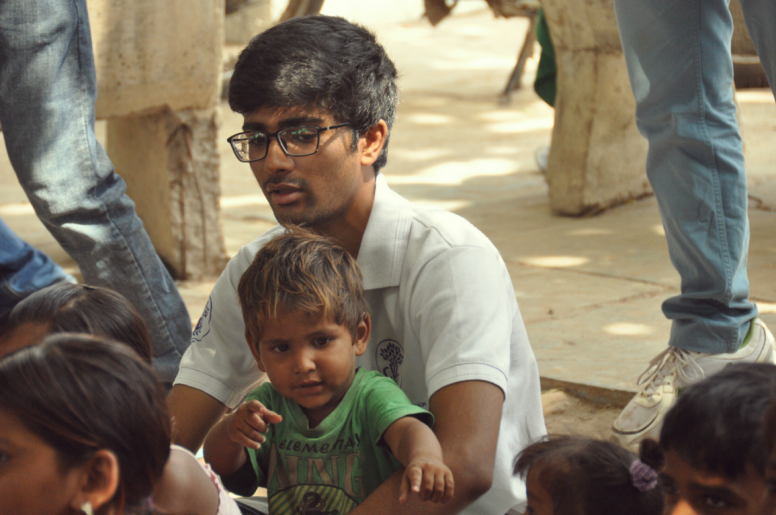 "Part of being a person is about helping others."
Spending time with these small toddlers was no less than fun. Understanding and knowing them and then making them friends was the biggest hurdle for me. But yeah, my love for kids attracted the kids towards me and that's how they became my friends and started playing and spending time with them. Sometimes I even went to the places where they used to live and talk to their parents and realized how fortunate today we are to have this life. There are people who still don't get food on time, there are people who don't get proper treatment most of the times. It's a very sad moment to see them in pain but however, their struggles are far more than what we believe we are going through.
"No one has ever become poor by giving."
BTW, this is just 25% of the story (Picture Abhi bakhi hai, mere dost). With this stuff, I was even managing Mi Community since I was a moderator of Mi Community, being a moderator of Mi Community I learned so many things. Be it content writing or managing a big team. I made myself capable enough to be the best Moderator of Mi Community. That's not all, I am also a President of Mi FC Vadodara where I conducted so many fans meets probably more than 20 here in Vadodara. Take a look at some of the fan meet moments.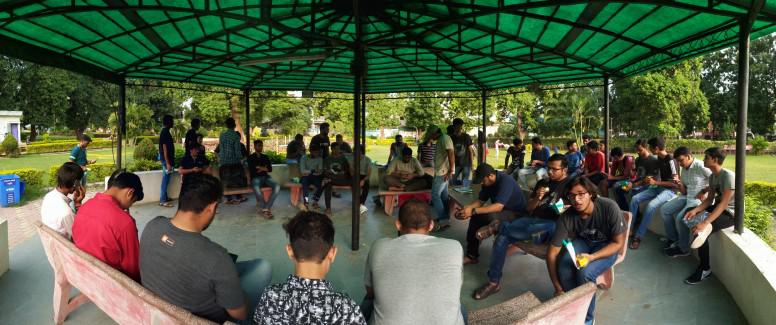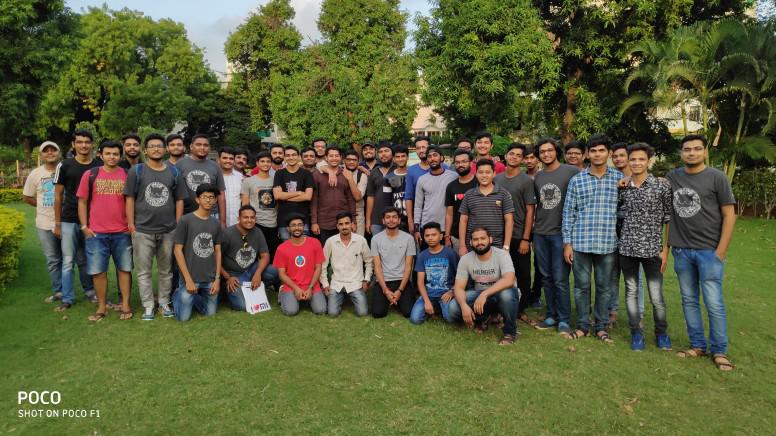 If you look closely into my life, I am actually multitasker. Managing time for 4 different lives i.e. 1. Volunteering for NGO, 2. Mi Community Moderator, 3. Mi FC Vadodara President and 4. College life was really tough however it wasn't really impossible to tackle this hurdles. Today, whatever I am, I am on my own. I struggled a lot, there were many obstacles that came in between to stop me from doing this but I didn't take a single pause. I was going on and going and that's how today I became an entrepreneur and initiated my own startup, something that all the youngsters dream for these days!

And all through my journey there was one support that made me stand still in front of all the biggest problems. That was the support of my parents who were there for me whenever I needed. Whenever I was stuck in between something, it was my father who motivated me to do best out of me. And that's how a normal guy's life changed into an amazing one. I am still living multiple lives and I would probably continue doing it because that's what helps you understand other, gives strength to face all kinds of problems and take a broader look into someone else's perspective.

"The purpose of life is not to be happy. It is to be useful, to be honorable, to be compassionate, to have it make some difference that you have lived and lived well."
Today I have my own startup (Ascendtis) where I implement whatever I have learned from all of my 4 lives and they are actually helping me and my company grow and I am pretty sure that this will help me reach heights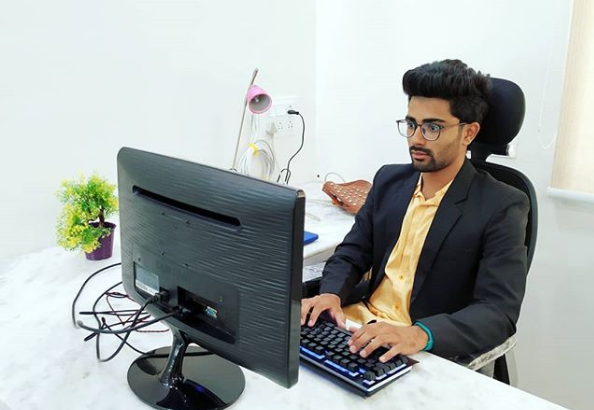 You have to fight to reach your dream. You have to sacrifice and work hard for it.
I hope I haven't bored you at all. But this is how my life changed being a multitasker of 4 different lives wasn't easy but wasn't even impossible so I would strongly recommend everyone out there to go for something out of the box because that's where you will learn new things and grow yourself because every great dream begins with a dreamer.

Always remember, you have within you the strength, the patience, and the passion to reach for the stars to change the world. That's all about an inspirational story about me. And I would like to thanks everyone who was part of all 4 lives of mine, who supported me, motivated me and stood by my side whenever needed!!

Signing off
Furqaan!

Rate