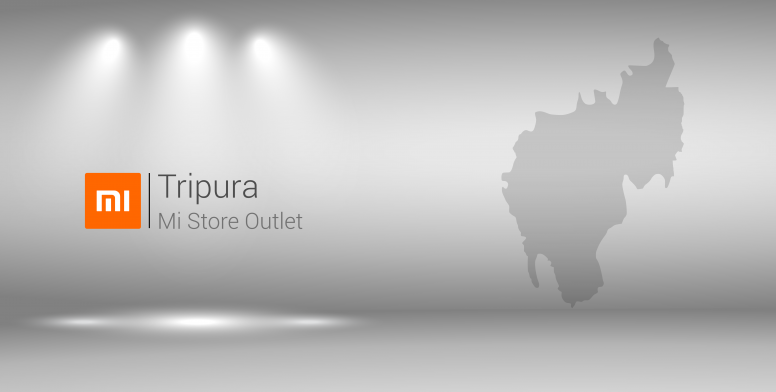 Greetings Mi Fans,
This post is an introduction to the Official Mi Stores in Tripura. As we all know that Xioami has always been focusing on the online market instead of an offline market in order to reduce costs but at some corner in the industry, we do need offline outlets. Thus in the recent past Xioami has set up a world record by inaugurating 500 Mi Stores in India and our Tripura has four of them which boils down to the reason behind this post.

So let us have a look at our local Official Mi Stores in Tripura:



Illusion Sales - Mi Store, Agartala



The Entrance Will Definitely Give a Mi Kinda Vibe
Help Desk - Always Happy To Help
Mi Fans @ Illusion Sales - [Mi Store]
ILLUSION SALES - MI STORE, AGARTALA



_________
Sen Radio Service - Mi Store, Shantirbazar
The Entrance, The Attractive Color is So Damn Pleasing
Help Desk - Xiaomi is Always at Your Service
Mi Fans @ Sen Radio Service - Mi Store, Shantirbazar
SEN RADIO SERVICE - MI STORE, SHANTIRBAZAR




ADDRESS: Agartala - Sabrum Road, Santirbazar, Tripura [799144]
CONTACT NUMBER: 094364 54456
GOOGLE MAP: Click Here

_________
New Sahin Electronics - Mi Store, Sonamura
The Entrance, Hmm... Quite Identical right? Because we keep it like home at every corner
Help Desk - Xiaomi is now in your City
Interior Design @ New Sahin Electronics - Mi Store, Sonamura
NEW SAHIN ELECTRONICS - MI STORE, SONAMURA




ADDRESS: Sonamura, Bridge, Chowmuhani, Tripura [799181]
CONTACT NUMBER: 07002879905
GOOGLE MAP: Click Here

_________
Siddhi Vinayak - Mi Store, Agartala
Every Mi Store in the country gives off the same vibe of happiness and Siddhi Vinayak - Mi Store is no exception.
The interior design elements designed by Xioami has always been eye catching.
There is no Mi Store without a help desk to assist you while you purchase any Xiaomi product. Consumer is the top priority here and so is the legacy.
SIDDHI VINAYAK - MI STORE, AGARTALA




ADDRESS: Melarmath, Dhaleswar, Agartala, Tripura [799001]
CONTACT NUMBER: 7005639896
GOOGLE MAP: Click Here

_________
PLEASE NOTE THAT THE THREAD IS NOT COMPLETE YET.
JUST A COUPLE OF MORE AND WE'RE GOOD TO GO.
SO STAY TUNED!
Rate