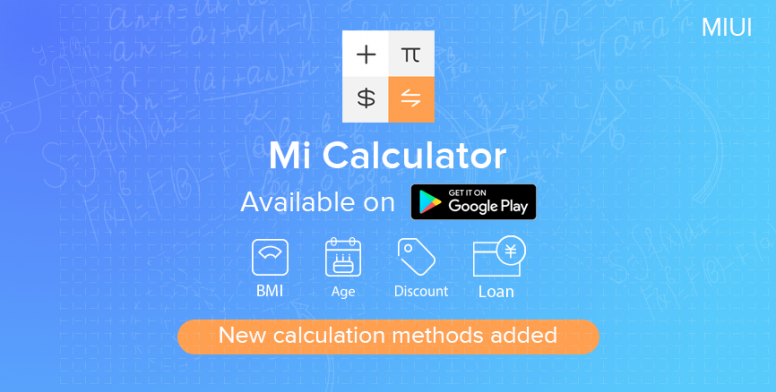 A couple of years ago who would have thought that a physical calculator will almost be replaced by just an app, at least for the common people like you and me? The need for calculation has been a constant & essential staple in all our lives, but the way we calculate has already been changed in the internet era.
With so much to calculate and having so much less time to do it the old way, a calculator app is your handy ninja on the go! At MIUI, one of the key virtues we seek is making the lives simpler & easier for the common mass. Having said that, we are happy to announce Mi Calculator is now available on Google Play Store! Not just that, It's coming with a whole new feature set of new calculation methods.
New calculation methods
BMI: Calculate your BMI score on the go

Age: Hassle-free age calculation and age fun facts

Discount: Calculate your end-savings

Loan: Get your interest amount & repayment schedule calculated



Download it now
Let's do a quick one-to-one about each below: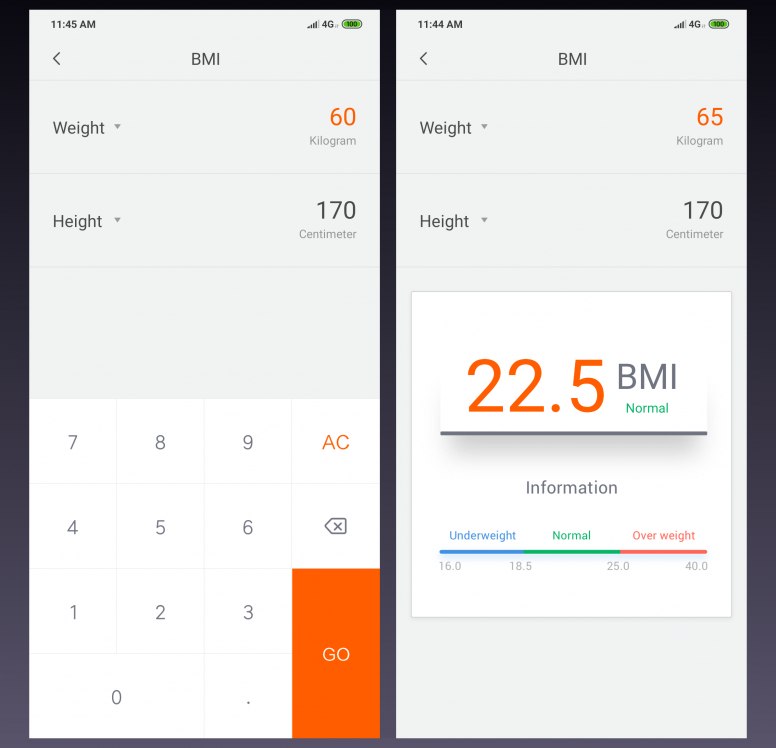 BMI - Calculate your BMI score on the go
BMI stands for the Body-Mass Index, is a value derived from the mass (weight) and height of an individual. The BMI is an attempt to quantify the amount of tissue mass (muscle, fat, and bone) in an individual, and then categorize that person as underweight, normal weight, overweight, or obese based on that value.
With Mi Calculator you can get your BMI score on the go just by inputting the correct height and weight data and it will tell you where your score lies.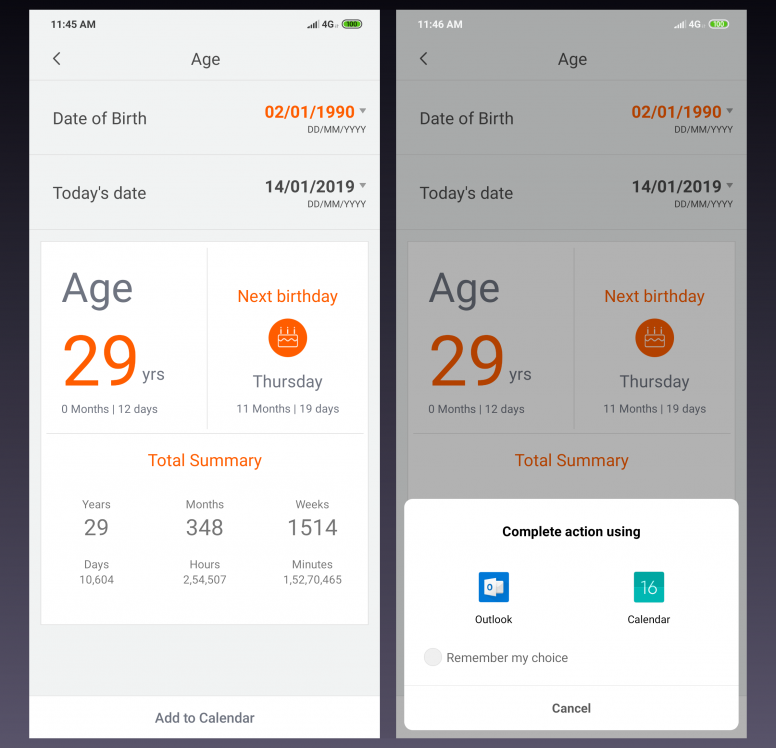 Age - Hassle-free age calculation and fun facts
Calculate your exact age to the date or on a particular date, in years, months, weeks, days or even minutes, all you have to input your date of birth.
Also, it lets you add an event calendar directly from there!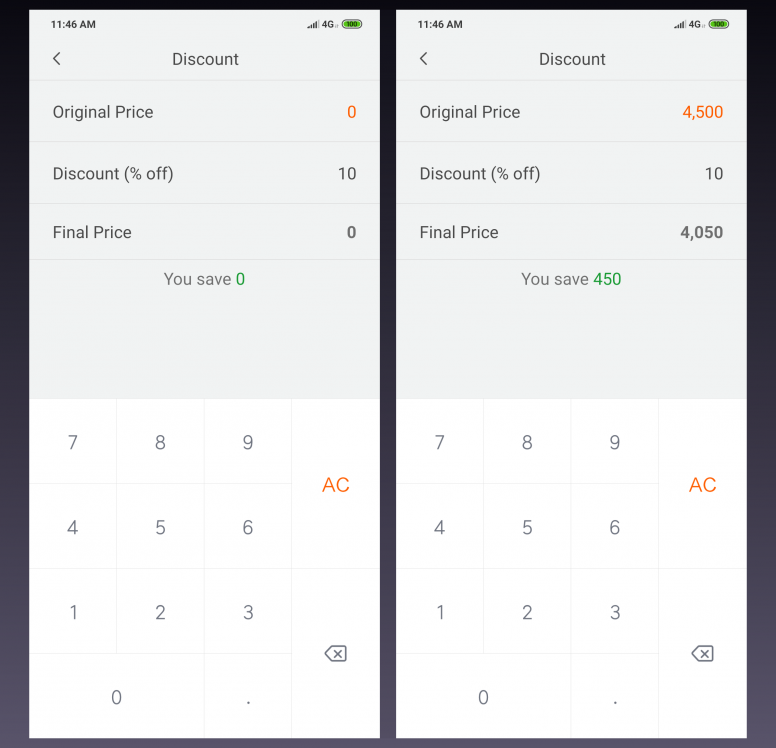 Discount - Calculate your end-savings
Being bombarded by the discount offers every now and then, ever caught yourself in a situation spending minutes coming to a conclusion to exact figures of your savings? Well, with the added simplified discount module in Mi Calculator it is now an easy task, just input the right details and there you have it.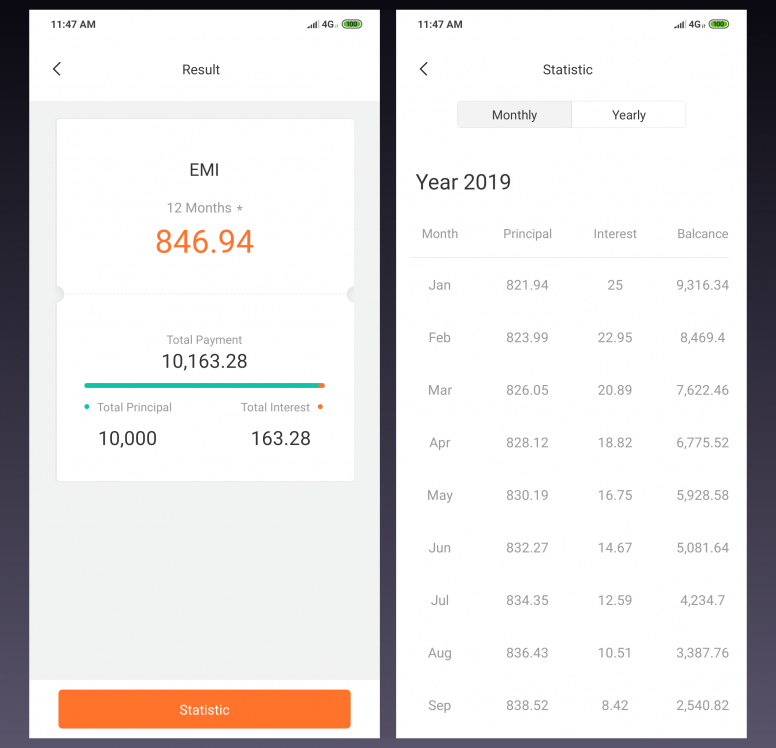 Loan - Get your interest amount & repayment schedule calculated
Plan your finance easily, with Loan EMI Calculator which will calculate everything for you including total interest liability, total amount repayable and whole repayment schedule monthly or yearly.
Along with added new features, Mi Calculator already has all the features, including scientific calculator, Length, Area, Volume, Temperature, Speed, Time, Mass & Currency converter.
Do note,
The latest update of Mi Calculator is currently being partially released on Google Play Store so it might take some time before it reaches to you, we appreciate your support.
Which feature of Mi Calculator tops for you?