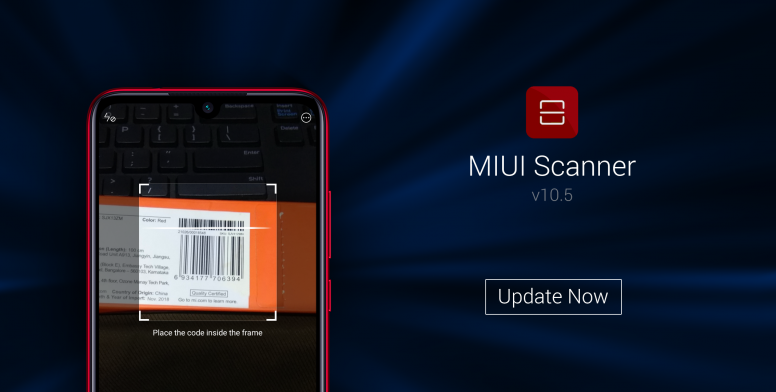 Hello MIUI Fans!
The required improvisation, where the user experience to use the new changes has always been the primary focus and appreciated, talking about MIUI, which always switches the desired needs to a new journey. Now we are gonna witness sophisticated changes and a new improvement to one of our native apps, MIUI Scanner.

Please Note

MIUI Scanner App is only for MIUI Users.

✒ What's new:
Bug Fixes
All New Upgraded UI
Set Default Feature
Better and Faster Results

✒ Update it from:
Check your System App Updater or
Please do leave your valuable feedback and questions in the comments below.