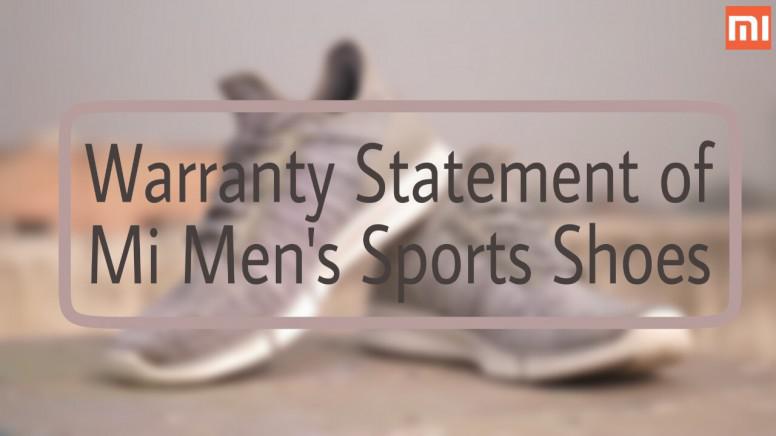 Hello Mi Fans,
A warranty is our promise to fix or replace the product if something goes wrong. Our warranty can be broad—promising to cover any defect—or it can be more limited, promising only to fix certain parts of a product or certain defects.
Since launch, Even before launching So many people are asking about Warranty of Mi Men's Sports Shoes Here I'm to talk about the Warranty Statement of Mi Men's Sports Shoes
"So let's start with more detailing"
What is covered in 10-day replacement policy?
i. Size exchange only (no color exchange)
ii. Damage and Defective, if any
Warranty Policy Summary:
1.) 10-day replacement policy for any manufacturing related issues only if the product is in unused condition with original tags and packaging intact.
2.) No Return or exchange to be entertained post usage of the product.
Warranty will cover only the following:
i. Stitching
ii. Sole breakage
iii. Workmanship errors
Following are not covered under warranty:
i. Laces and mesh of the shoe
ii. Physical induced damaged, inappropriate usage or negligence
iii. Damage caused by accident, improper care, normal wear, and tear, or the natural breakdown of colors and material through time, exposure or extensive use.
For more details, please call Xiaomi hotline:
18001036286
Thanks!!!