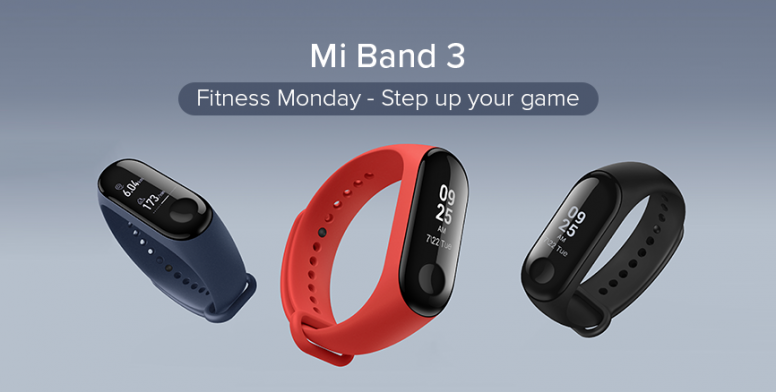 It is Monday. Agreed that it is a lazy day as we need to gear up for the entire week. But what if it can be fun? Step up your game. We encourage you to take out time for yourself and do exercise, workout regularly. Push your limits. Doing a day-to-day task is one thing, but keeping yourself healthy and monitoring is equally important. Mi Band 3 helps you monitor sports activity, heart rate & other data with one app.

As per the

latest statistics

, in a short span of 6 months, nearly 1 million Mi Band 3 sold in India.

This means India is embracing fitness activities. Are you?


Create your own challenge and beat the past record. We will give you more than one reason to be a fitness freak. Are you up for the challenge? Wait till next Monday.

Here's how Mi Band 3 helps you monitor your fitness goals. Mi Band 3 straps are now available in three different colors – deep blue, wine red and electric orange. Choose from 4 different colors according to your mood. The straps use dense thermoplastic elastomers, designed to match the shape of each individual wrist. The straps offer complete comfort.




Larger & clearer OLED touch screen with simple and secure design
Up to 20 days of battery life, idle alert, activity tracking are just a few among the 30 other features
View data by simply raising your wrist. Displays WhatsApp & Instagram messages, SMS, etc.
Real-time display of sports activity, heart rate & other data
Track every move and get round-the-clock health management


Read more about Mi Band 3



Rate