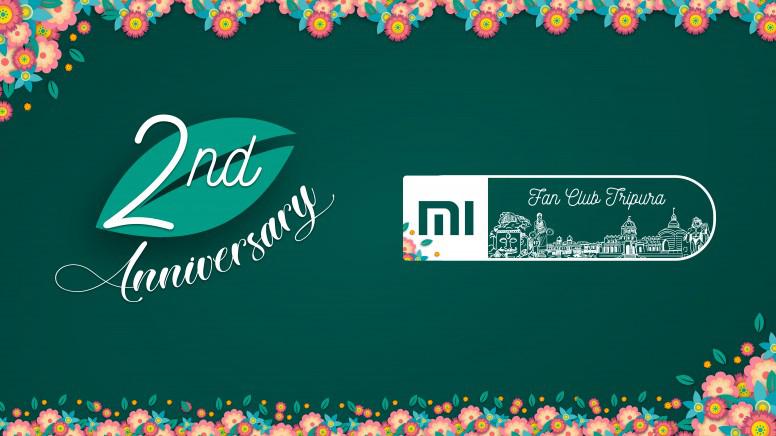 Greetings, Tripura Mi Fans!
কেমন আছো সবাই? Hope you are all doing well in the heat of summer. The last Sunday i.e. on April 28th, 2019, we conducted our 24th Fan Meet-up of our MiFC-Tripura.

The MiFC-Tripura started with a very few people two years back and now we are a family of many. It has always been an honor to be the president of the fan club and the amount of love is just inexpressible. It all starts with an everyday sunrise and we all reach up to there.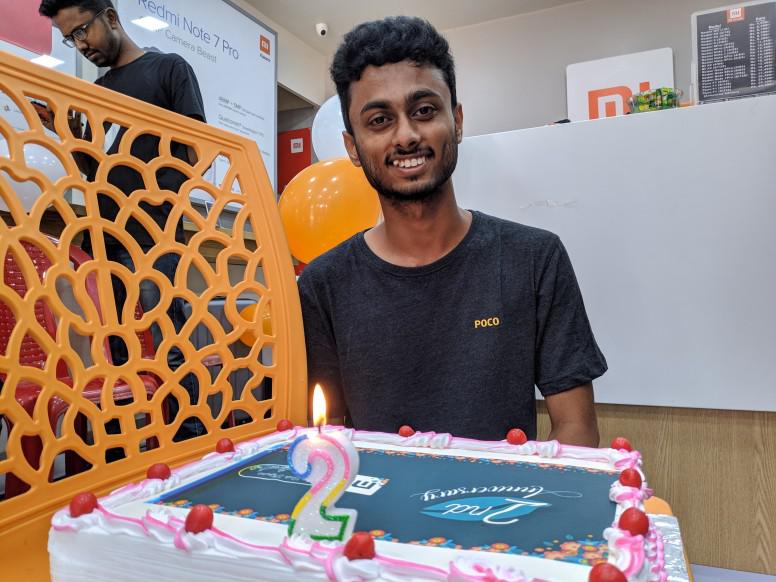 I still remember how I had to give away my sleep preparing for the designer cake (Just Kidding). It was 11:30 to be precise and the temperature kept on rising but we had a belief that once we enter the store, all our pain will vanish. What happened next was unimaginable. The AC stopped working the very moment we stepped inside and it was hilarious.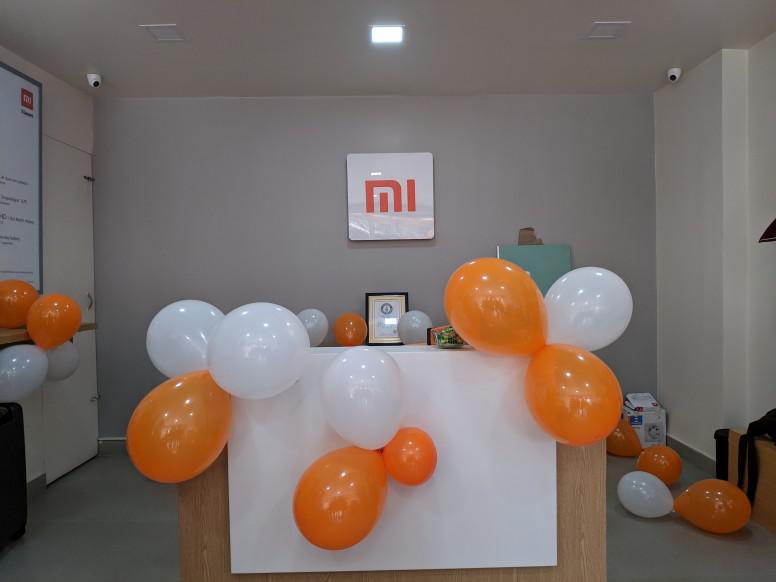 Well, keeping that aside we already had our store decorated with balloons spreading the essence of Xiaomi's bright colors.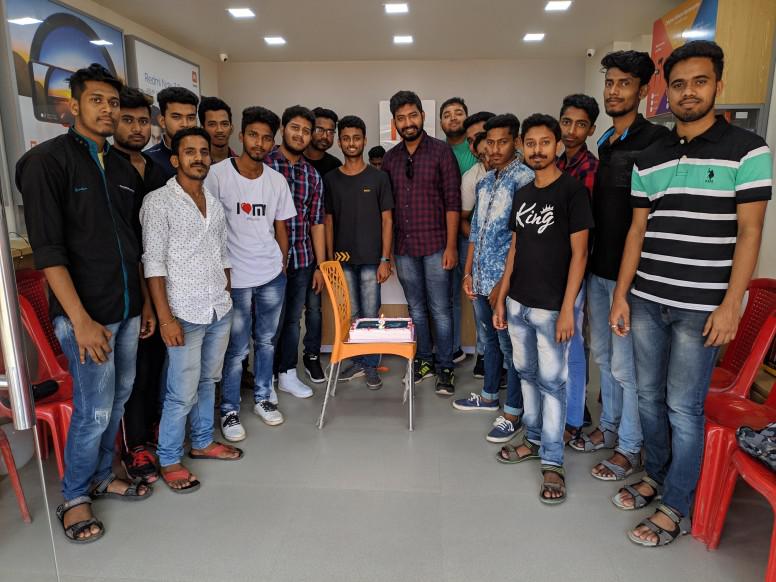 We once used to be homeless but thanks to Xiaomi we have a home for FC now even though it was unintentional. The cake looked delicious and to be honest I didn't really want to share it but alas I couldn't make it happen as everyone just broke into it without prior notice.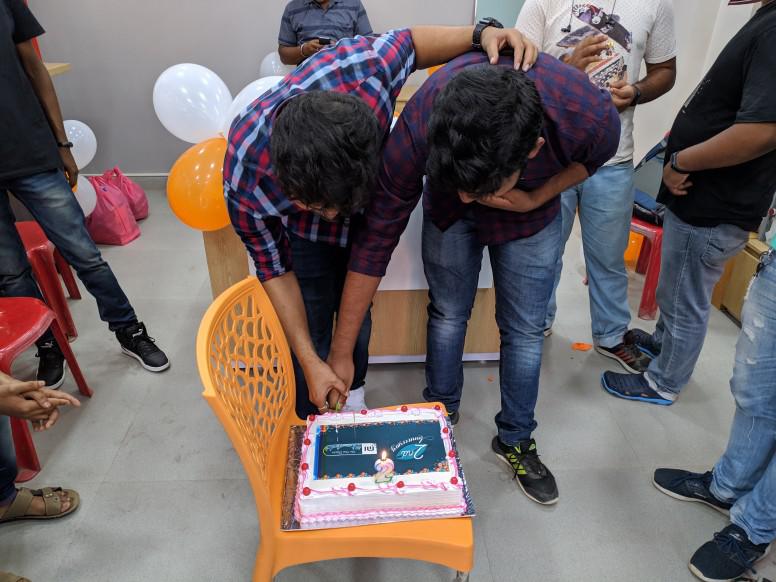 The very first statement to arrive on my mind after having a look at the cake was "I'm gonna eat it first no matter what", so I took the honor to cut the cake along with our newest family member. It was his first day and we thought why not give him a surprise, after all, we are a family. The cake was cut with full etiquette mode on. I really wanted to grab a piece for me but unfortunately had to feed others first (etiquette you know). Luckily everyone was in a good mood and nobody spilled cake every here and there. It was really an honor that the president gave me this opportunity to inaugurate the celebration and I thank him a bunch of times.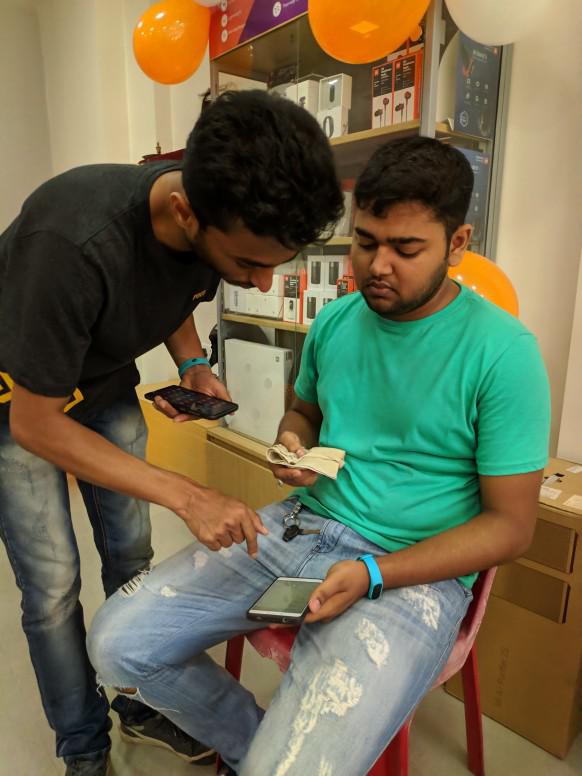 Like every time, I was busy here taking attendance of the Mi Fans scanning QR Codes and somebody took this photograph. The other person in the frame is Mr. Saikat Chakraborty, a loyal member of the MiFC-Tripura.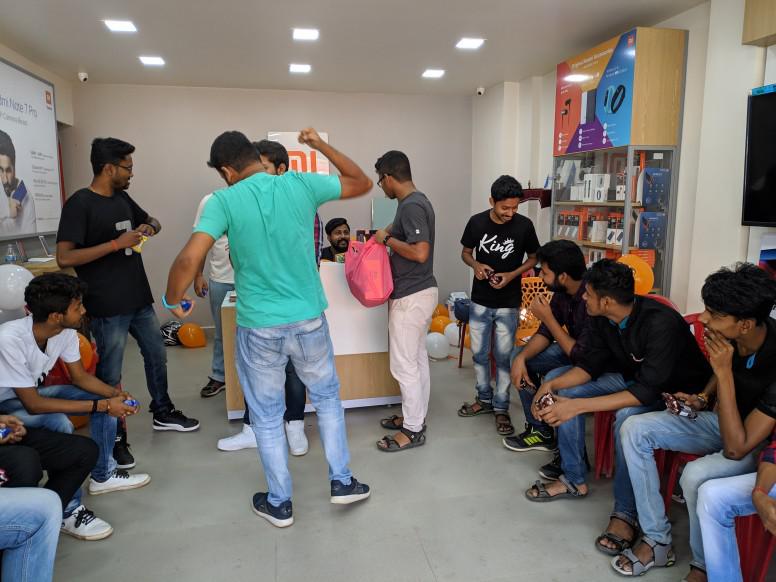 I've always been a fun loving person and a Mi Fan for a couple of years. Though I missed the first anniversary as I joined a bit later but this time I must say it was really fun. All Mi Fans together celebrating our story of success is like a dream come true and here I am with an innovative back pose. Mr. Tapash seems to be pretty busy unpacking the packet of juice he just received and Mr. Tamal distributing eatables to everyone. I must say, I had a great time and the experience is unforgettable.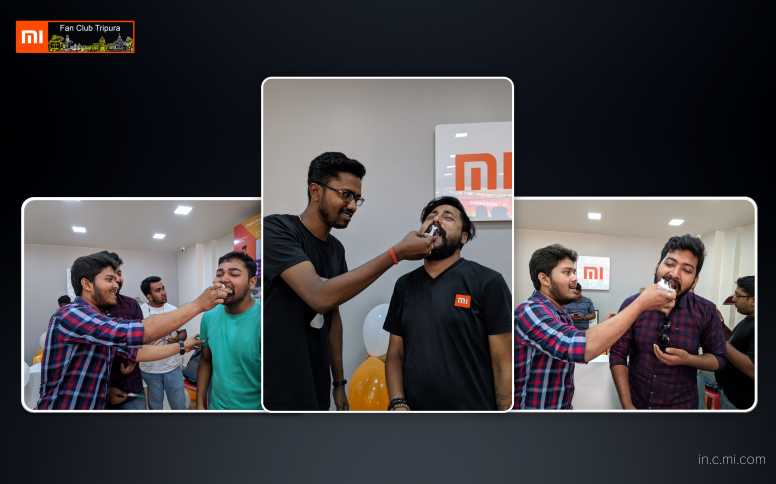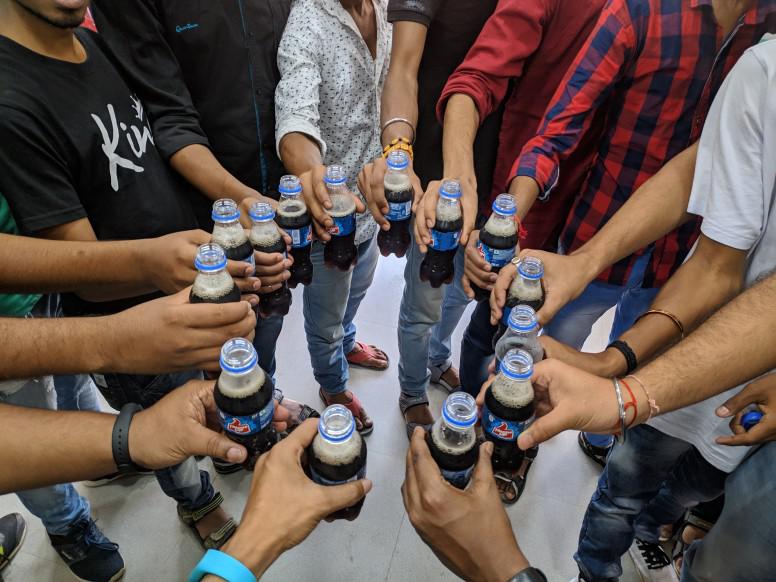 We are Bengalis and "বাঙালি মানেই খাবার", and that's why we believe in feeding others to make them look fatter when compared to us such that we look better.



I'm really sorry pal but I was so busy eating I couldn't figure out what else than the food was going on.



I understand the importance of celebrating happiness together and thus, why not indulge our beloved Mi Store Staff who does so much to keep the store running. I heartily thank him for what he does.



It was my first day and to be honest it feels like home. Everyone I came across was very appreciable and the president was so good that he asked me to cut the cake despite it was my first day.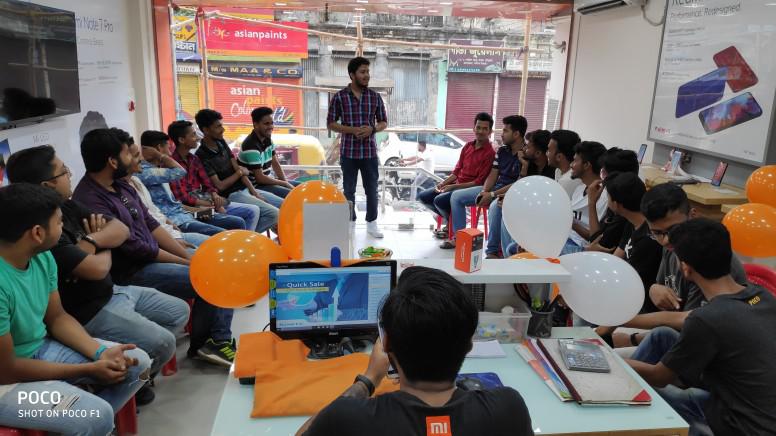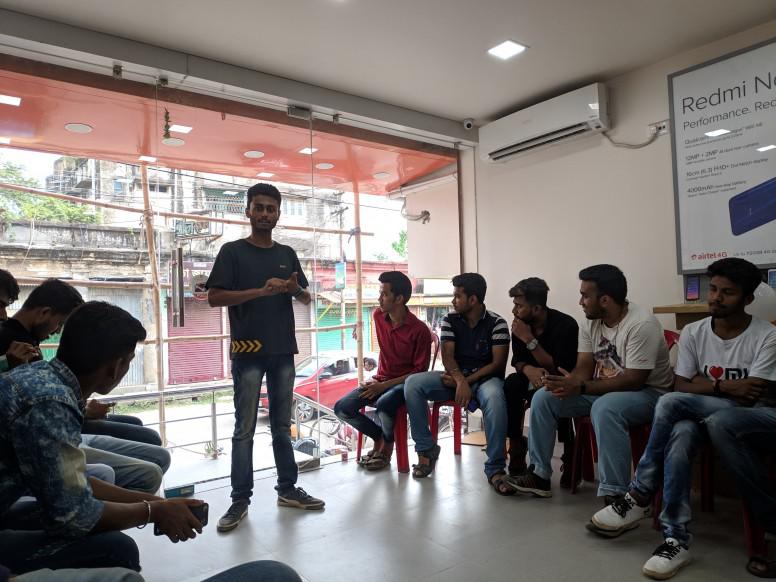 I recently had a Bangladesh trip and was really excited to share my experiences among the Mi Fans. I'm thankful to our host Deeptesh Biswas who gave me the opportunity to share about my experiences and I was happy to see the crowd finding it interesting as well. We talked about how and why I went there and what was the Xiaomi scenario over there. The establishment and the environment overall and several other stuffs were trending in the air.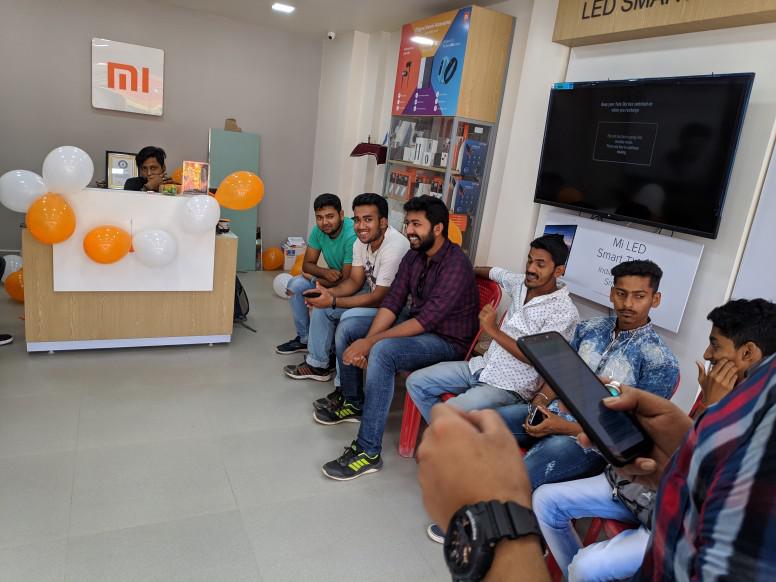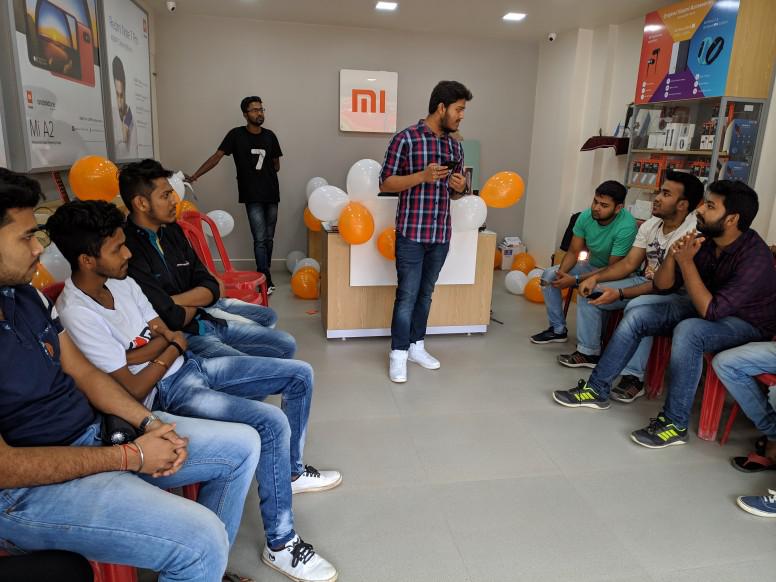 The previous night I spent almost hours preparing questions for Mi Fans who are to participate in Quiz Competition. We held it the way we do it every time. Mr. Tapash was so damn ready with pen and paper to jot down points of the candidates and I being the host kept on asking questions. The answers received were pretty interesting and had subtle technical talks in between as well. I remember the new guy got a phone call from his girlfriend and the way everybody kept on trolling him was seriously humorous. It was really informative when we all shared our views on several technologies and products. I feel this to be very helpful keeping Mi Fans up to date in a fun loving manner encouraging knowledge and killing boredom at the same time.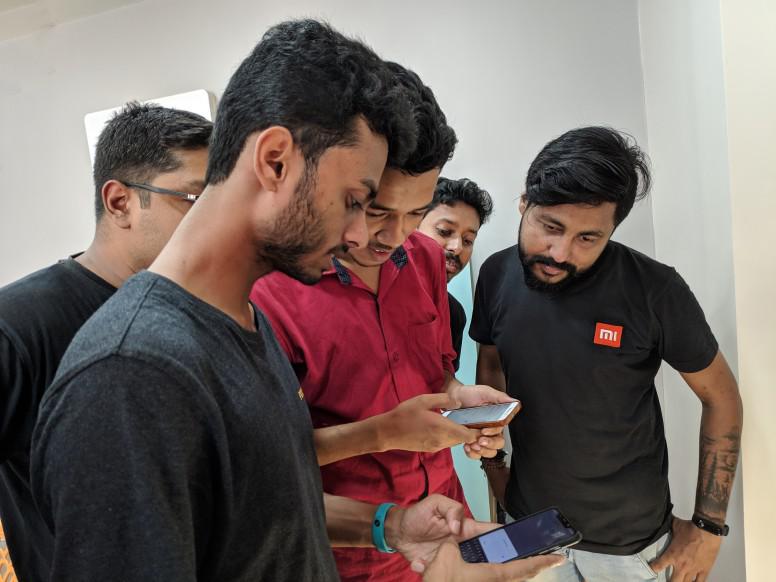 Overall it was a day spent well. Celebrating 2nd Anniversary was a dream come true and felt really heart touching. Everybody was so into the celebration which made me feel that we are truly the best family out there. The engagement of Mi Fans in the Quiz Competition and other stuffs clearly walked hand in hand with what it was meant to be. I appreciate everybody for their presence and hope to keep growing together spreading technologies for all.


Note: A dedicated thread declaring the winner and the runner up for the Quiz Competition will be posted soon. So stay tuned for updates!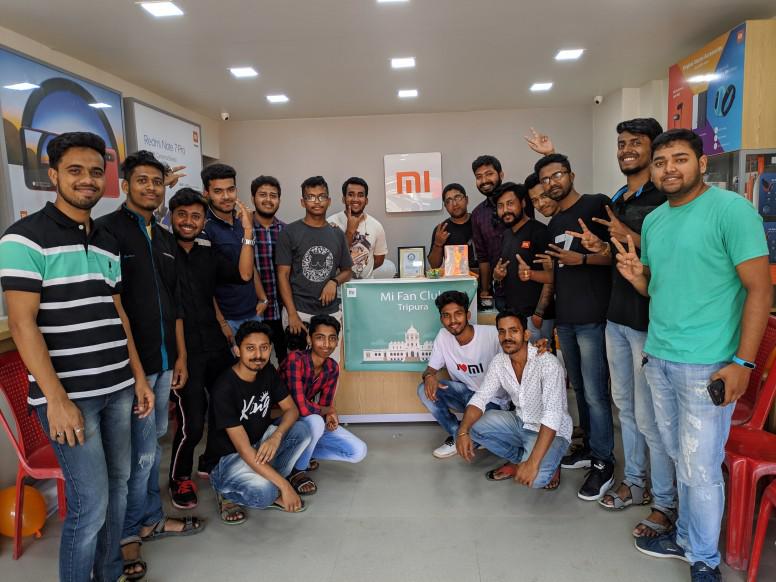 MiFC Tripura's Fan Meet v24.0: #MiFCTripura


For the Mi Fans, who are not yet a part of Mi Fan Club Tripura and are interested to join the Fan Club are requested to follow the instructions from the below thread.


Regards,
MiAkash and Tappa
President of Mi FC Tripura

Previous Meet-up Recap Threads:

Rate