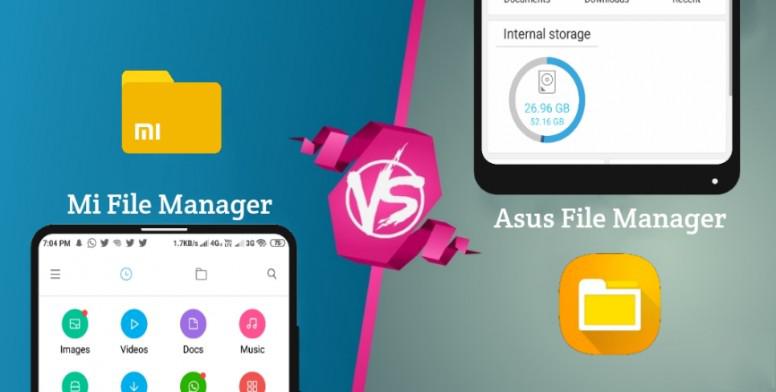 Hello MIUI Users!
File Manager is a much-needed application for managing your files, have a couple of bonus features and functions along with all the expected actions like renaming, moving, copying, deleting, sharing, compressing and so on. 'Productivity is never an accident, it is always the result of a commitment to excellence, intelligent planning, and focus effort'. Users have a lot of expectations from their manager to provide you the best of the services.
There are several apps on the Google Play Store of the same type but we choose Asus File Manager App. But here let's have an overall comparison between the two apps and find out which app is better. We will discuss both the merits and demerits of the apps. So, without wasting time, let's start with it.



Which app do you use, and what features do you love in it?

Have some points to debate? Great, we would like to hear them all!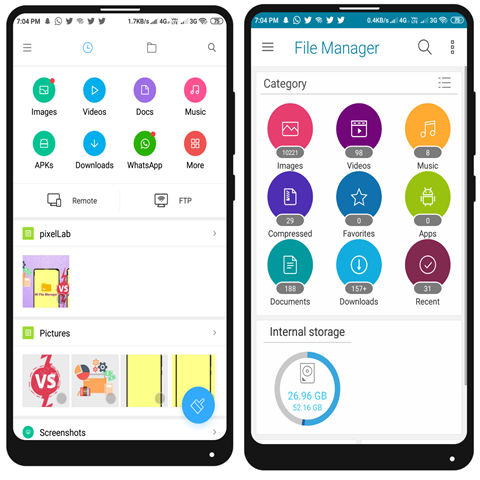 Features of Mi File Manager that gives it an edge over Asus File Manager:
✒ Separate tab: There is a seperate tab for recent photos and the internal storage which makes it look more spacious.
✒ Beautiful UI: The icons of the app have been properly designed which looks attractive and has a white clean UI and Orange color combination.
✒ Cleaner integration: You can access the cleaner app within it and make space for your device.
✒ Can share the file via partner app: Mi Drop is integrated with Mi File Manager and you can easily share data.
✒ Find photos via apps: There is a separate tab which shows photos stored from those particular apps which makes it easier to find photos from that apps.
✒ Favorite: You can easily mark your data favorite and find them when you need it.
✒ Compress: You can compress your data within the app, no such feature on Asus File manager.
✒ Hidden space is easily accessible: Hidden space is easily visible which makes other people doubt about the hidden content.
✒ Updates: Timely updates and new features are being continuously added.

Features of Asus File Manager that gives it an edge over Mi File Manager:
✒ Dark mode feature: The feature of the dark mode is available, which the app looks beautiful.
✒ Large files notification: You can receive a notification if you have stored a file of very large size.
✒ Recycle bin: You can easily access data back from deleted contents.
✒View zip content without extraction: You can view the documents from the zip without extracting them.
✒ Cloud Storage: Cloud storage facility is integrated within the app to backup all data.



So without further delay, Let's start the debate!

Mi File Manager Vs Asus File Manager!




Let us know your points in the comments below, Which one do you like and for what features?