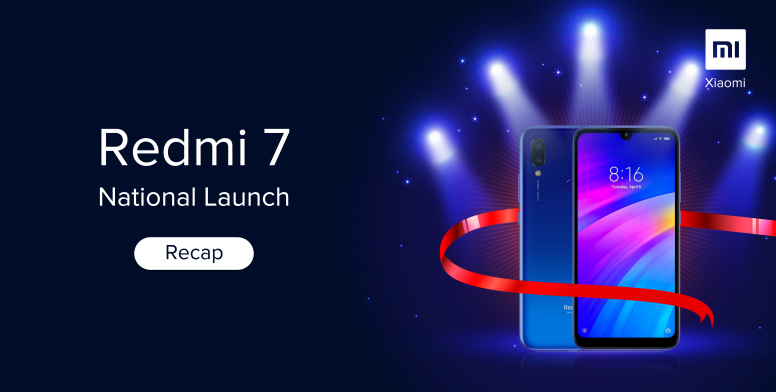 Greetings Tripura Mi Fans!
Exams are wandering above your heads and I know how it feels like. I hope your preparations are going well and hopefully, as we have successfully conducted our Redmi 7 Product Launch (Offline), we have pretty much less burden to worry about. Speaking of burden, I thought, as you guys have given so much into it, why not treat you with a delicious RECAP? Isn't a bad idea right?

So let's jump straight into the RECAP and feel the sweetness of hard work.

It was around 10:30 AM when I reached out at the Illusion Sales Mi Store located in Agartala which was our main event venue. The moment I entered was a huge surprise for me as for the first time, I saw that almost everyone reached before me and it was really amazing. I heartily thank Mr. Pankaj Dutta who provided Redmi 7 T-shirts to every Mi Fan and most importantly for being a part of us. Oops! I completely forgot to introduce Mr. Pankaj Dutta. He is the CSM of North East and is a very cheerful person.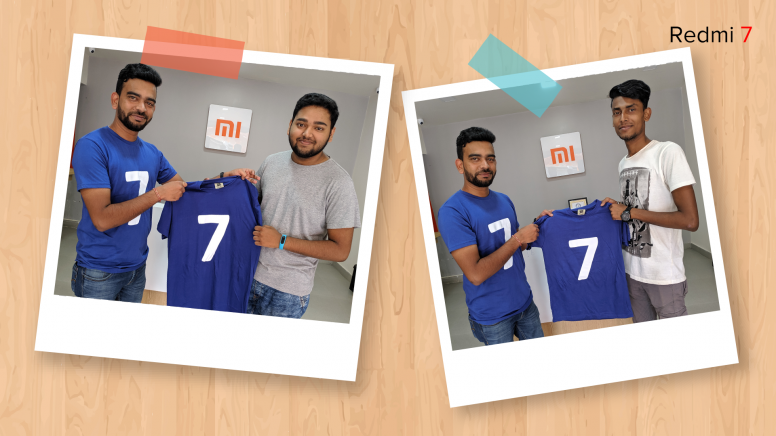 Knowing all sort of things from my side is always boring, isn't it? Let's see what people have to say.


Logon Ki Kahaani, Logon Ki Jubaani.
लोगों की कहानी, लोगों की जुबानी।
Pankaj Dutta says:




"It was a memorable moment when I got the chance to work with Xiaomi in 2018 now it's been 8 months that am working as a sales manager in the North Eastern part of our country. As the journey progresses, I came to know about a lot of you guys who are working hard day and night for the betterment of our beloved company selflessly and I hope this relationship between fans and the company remains eternal."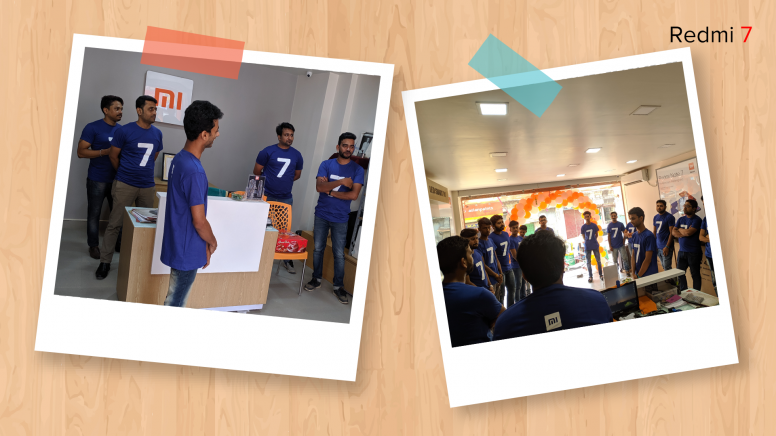 After that, we cut the cake and started our event. The owner of the Mi Store unboxed the brand new Redmi 7 and Mr. Pankaj Dutta was about to say the features of that phone but unfortunately, he didn't get the chance as because we Mi Fans are always up to date with the latest news of Xiaomi. Hahaa, just kidding!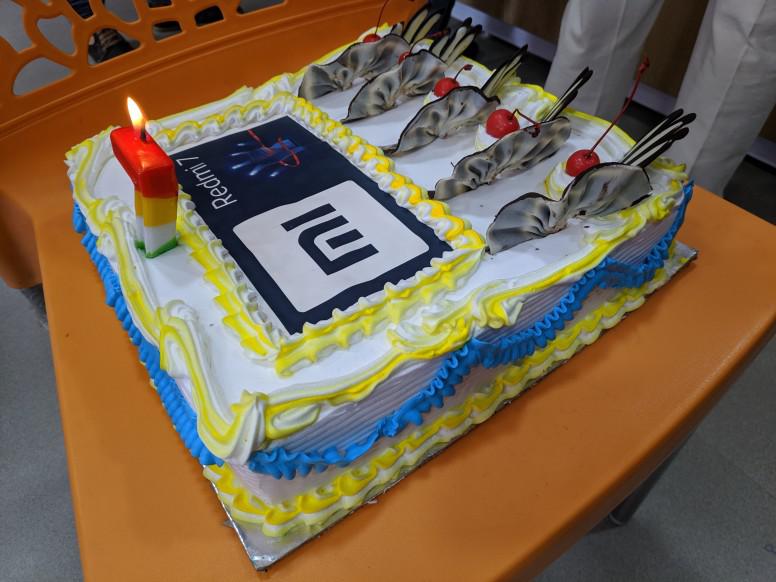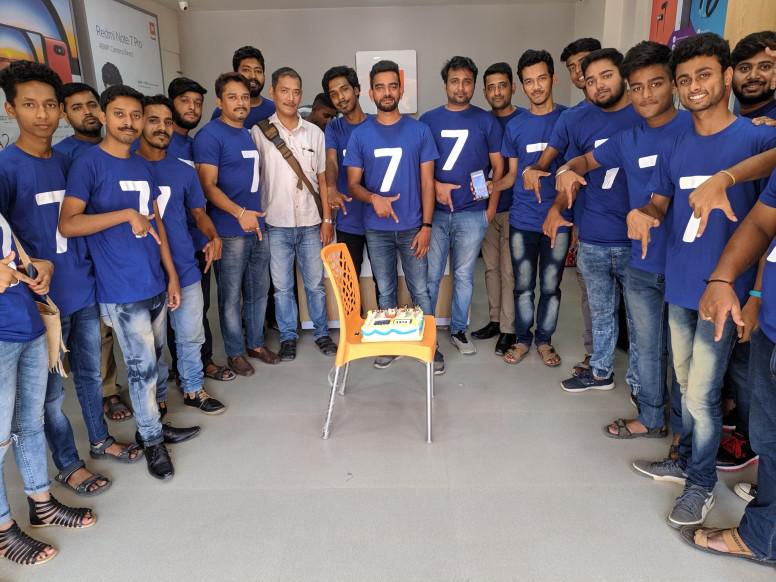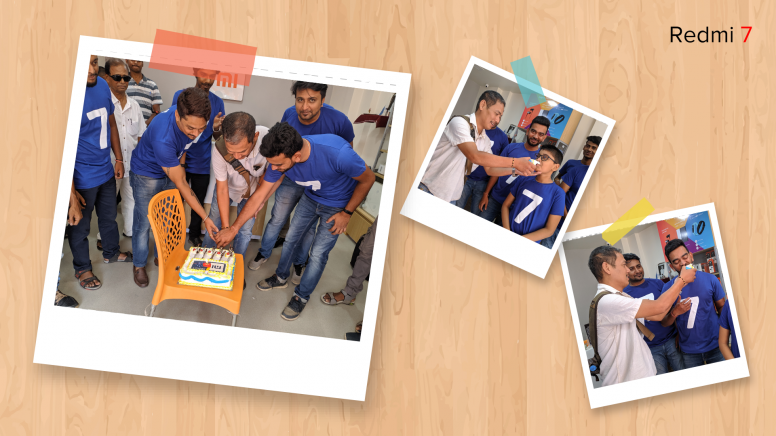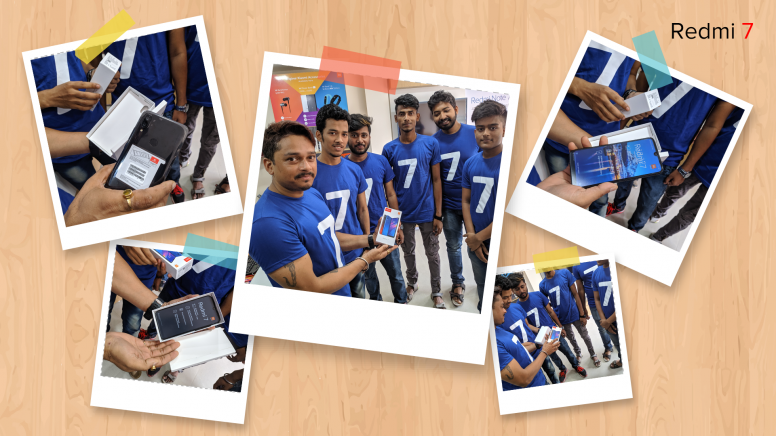 After the hands-on, there was a photo session and we captured a hell lot of photos and selfies with the ultimate all-rounder device i.e. Redmi 7 alongside a group photo with the banner of Redmi 7 in the front of the Mi Store as well.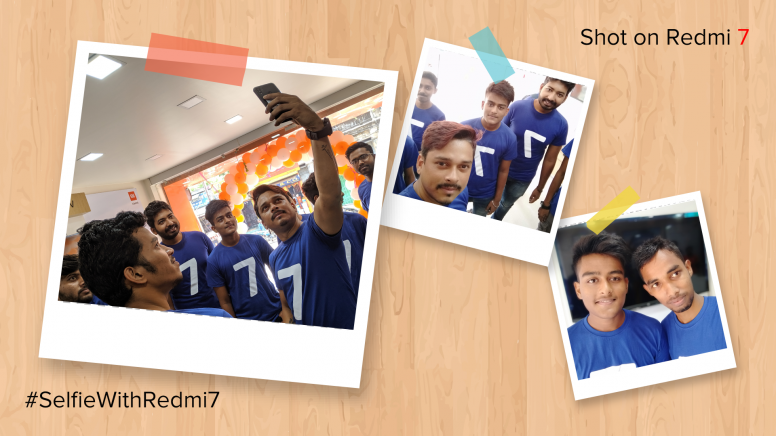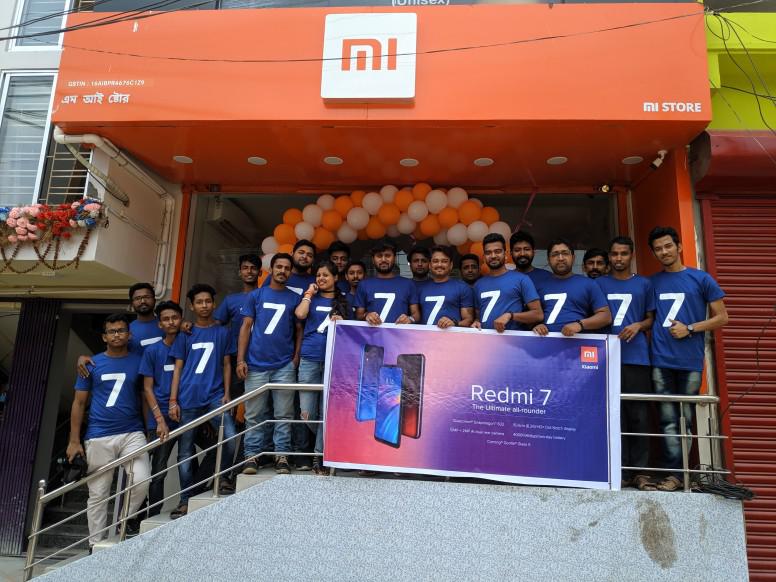 Wooo! Hold your breath. We also had an interesting and fun activity for the Mi Fans, 150 seconds were allotted to each Mi Fan and he/she who can fill the maximum number of balloons was rewarded with a surprise gift. I'll cherish the moments when every other person was cheering up our participants. This is love at its purest form. Finally, Mr. Tapash Debnath was the winner of that contest, he fills a total number of 8 balloons in 150 seconds despite being... Ahm Ahm... And he was rewarded by Mi Compact Bluetooth Speaker 2.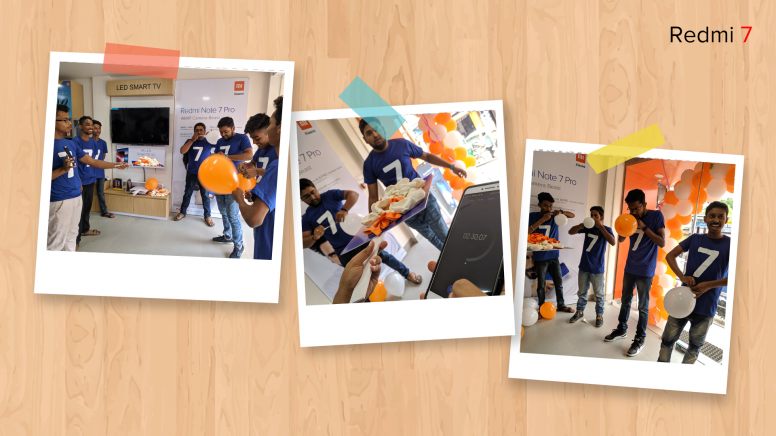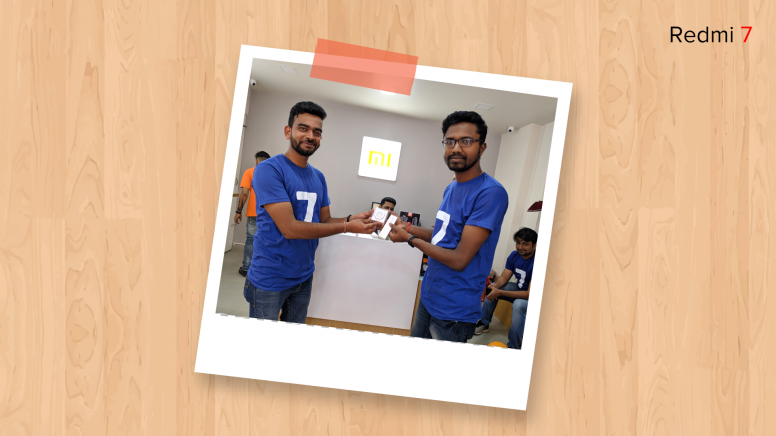 Wait! Wait! That just does not end here, Pankaj Dutta gives Mi Rollerball Pen to each and every Mi Fan who attended the meet. See even Xiaomi wants you to study well for the examinations and come up with flying colors.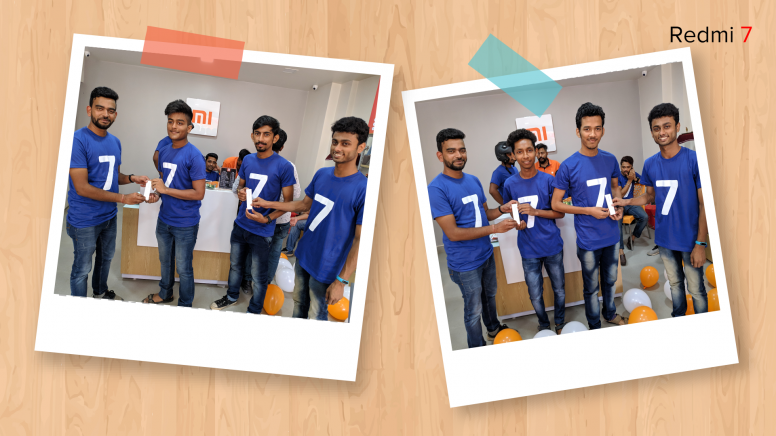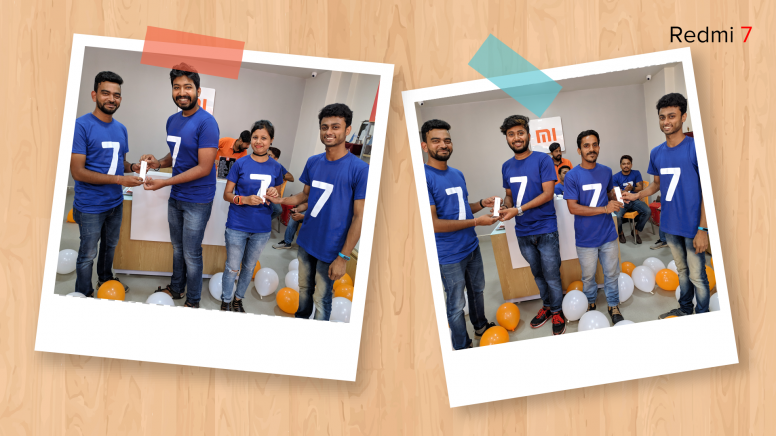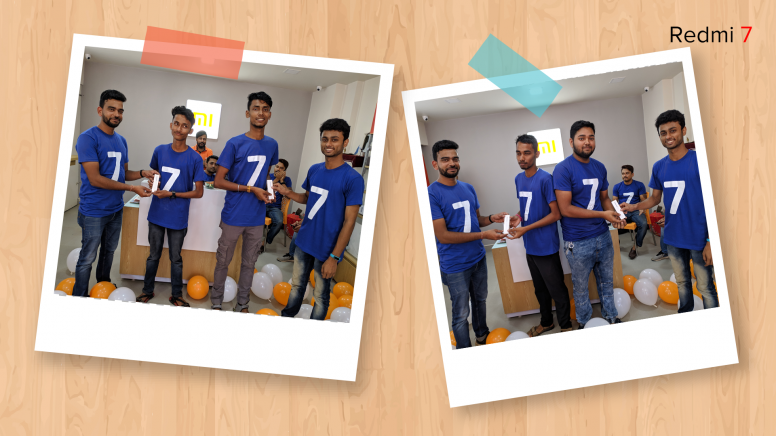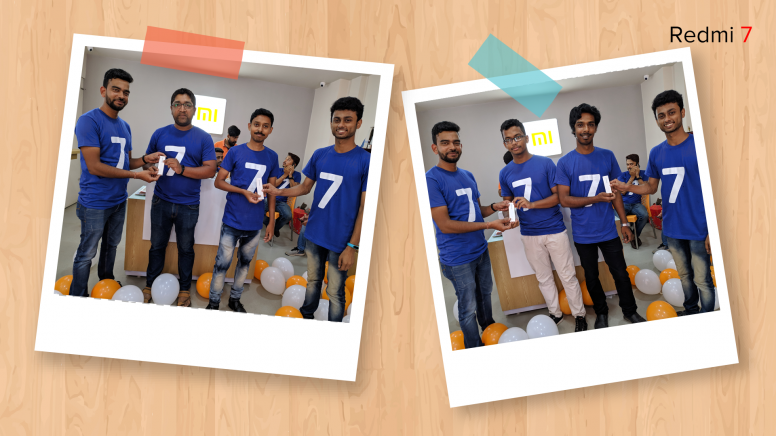 After that, some of Mi Fans left the event because of exams haunting their minds. It was unbelievable how some of the Mi Fans came directly from their college/university submitting papers earlier just to attend the meet. I really appreciate their spirit and I wish them every success in life.

Till now, everything was fun. But something which bothered us was hunger. Haha!! Definitely, all that cheer and laughter took us to a mouth-watering destination and we had lunch as we have never seen the food before with our beloved Special Guest Mr. Pankaj Dutta. He ate all the stuff as a gentleman though unlike us.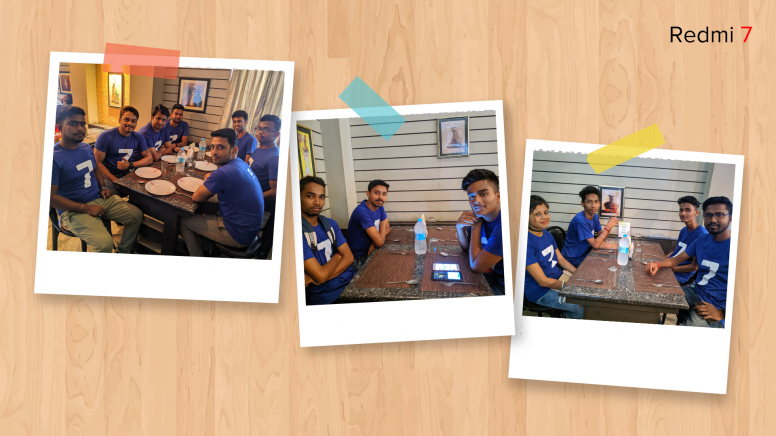 After that Mr. Pankaj Dutta visited every Xiaomi Preferred Partner which are in Agartala and showed the device and telling the features of Redmi 7. And also discussed some problems which are being faced by the PP and many more. Luckily I was also a part of the discussion which felt like happiness can't be explained in words. I felt as if I'm also a part of the officials. Pankaj Sir has been the real star of the show and he made things so glorious and so memorable. A bunch of thanks is never enough.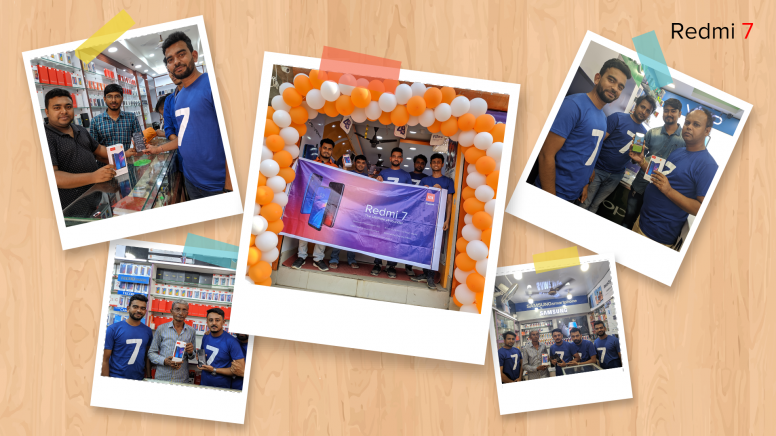 Speaking of things that are never enough, this might be the first meet where we had the officials along with us but not the last one for sure. We believe to arrange even better and much bigger meets for Mi Fans in near or far future. Till then, wish you all the best for your examinations.





✒ [Offline Launch] Redmi 7 - Fan Meet Click here

to see all the pictures from Google Photos.

✒ [Offline Launch] Redmi 7 - Lunch Click here

to see all the pictures from Google Photos.

✒ [Offline Launch] Redmi 7 - PP Visit Click here

to see all the pictures from Google Photos.
Rate