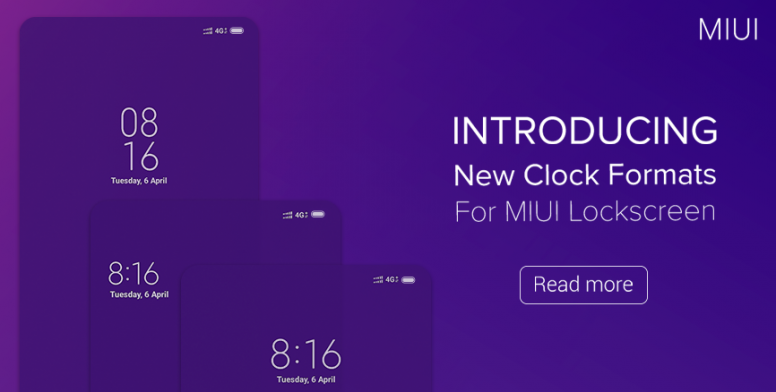 Mi Fans
Sooner or later we all end up changing the lock screen wallpaper, maybe showcasing your favorite superhero, some Bollywood-y splash, a dive into the wild nature, or just your pet cutifying your Lock screen wall, whatever it might be we all hit a point where your clock widget obstructs the background, gets faded or it just doesn't look right. You have no option but to change the wallpaper, well not now! MIUI introduces different clock formats for your lock screen, giving you not one, two but three options to choose from.
Let's have a quick preview below: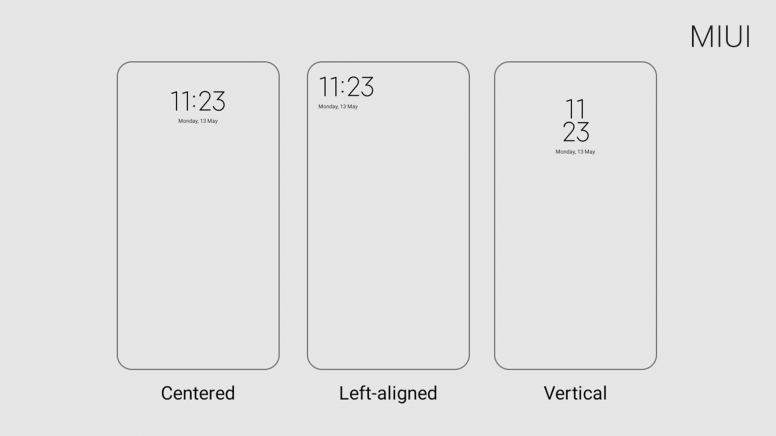 How to change Lock screen clock format
Go to setting - Lock screen & password - Advanced settings

Click Lock screen clock format

Choose the clock format you like for the lock screen a.) Centered b.) Left-aligned c.) Vertical



Do note,
Chosen clock format is valid only for the lock screen and only for the default theme.

It will not work with the other themes.

This feature will not work when 'Dual Clock' feature is activated.

The feature is currently only available on MIUI Beta ROM for the supported devices, it will come to stable ROM soon.



Preview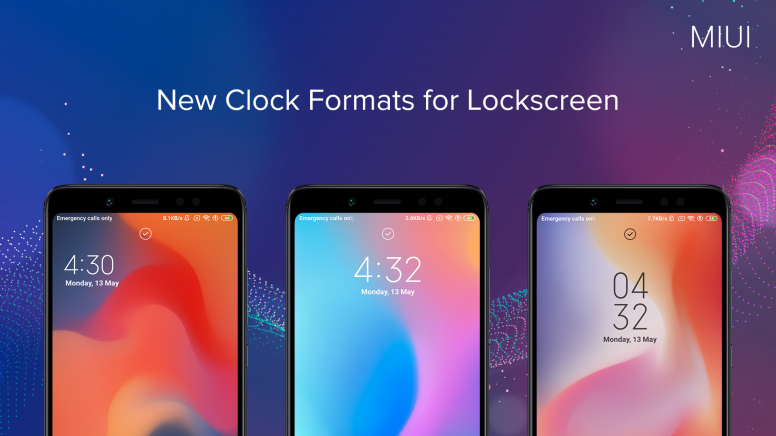 Hope you liked the new feature? Keep us inspiring and let your feedback coming.
Interesting fun fact on endnote, when I'm not unlocking via FP sensor, out of 50 power button presses for my device, 30 are just to check the time on my screen - even though I do wear a watch (and a Mi Band too), how about you, do you end up doing the same? Let me know down in the comments below.
Read more