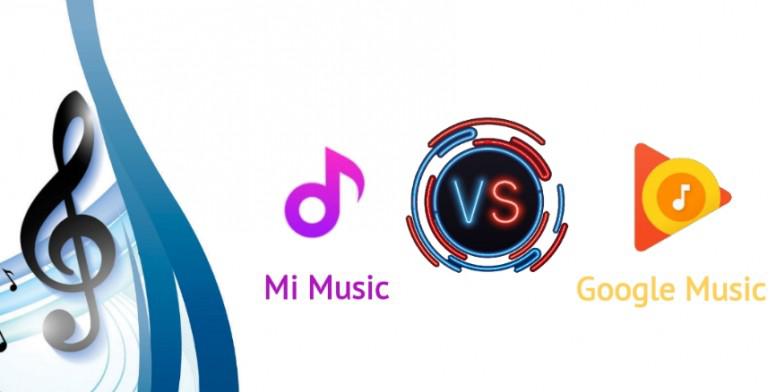 Hello Music seekers & lovers!
"Music expresses that which cannot be said and on which it is impossible to be silent", I hope you all do agree with this quote! Music has been a part of one's life. A recent study from the University of California found that music trains the brain for higher forms of thinking. Second graders who were given music lessons scored 27% higher on proportional maths and fraction tests than children who received no special instructions. With knowing the importance of Music, let's start with our debate.
In our previous debate, Mi Music Vs Gaana App, the users showed their love for Mi Music, which won the debate with 216 against 134 votes. This shows that users definitely love the Mi Music app.
Today we will debate upon the pre-installed app of Google present on every Android device, i.e.the Google Play Music against the system music app of Xiaomi, i.e Mi Music which has been specially designed for Indians. We will discuss both the merits and demerits of both the apps to find out and select the best music player.



Which app do you use, and what features do you love in it?

Have some points to debate? Great, we would like to hear them all!





Features of Mi Music App that gives it an edge over Google Play Music:
✒ Free downloads: You can easily download music from Mi Music App(Though limited to certain number).
✒ Dynamic lyrics: The songs are supported with dynamic lyrics which help users to play songs from the line they want from.
✒ Unwanted pop-ups: There are no pop-ups before playing any song like in Google Play Music.
✒ Fresh loads: New songs are updated every day in the home page tabs.
✒ Playlists: There are many pre-defined playlists designed and updated for the users.
✒ User experience: Users can stream any song online without any difficulty of popups and reconfirmation before a song is being played.
✒ Interactive UI: You can get song suggestions and everything in one single tab, unlike Google Play Music where you need to switch every time.
✒ Music video: There are no music videos present on Google Music, which is today's most loved content.
✒ Data consumption: Google Music certainly consumes a high amount of data due to the video ads that are displayed before every song.

Features of Google Play Music that gives it an edge over Mi Music:
✒ Language: There is no restriction on switching local languages, unlike Mi Music where only 3 languages can be selected.
✒ Home Page: The Home page of the app has been beautifully designed with large tabs which are at par with Mi Music home page design.
✒ Search suggestions: Get music suggestions as you start typing the letters, unlike others where the result comes after the search button is pressed.



So without further delay, Let's start the debate!

Mi Music App Vs Google Play Music!




Let us know your points in the comments below, Which one do you like and for what features?




Please Note: The premium/pro/paid content of the apps are not considered.



Related Debates:





Rate