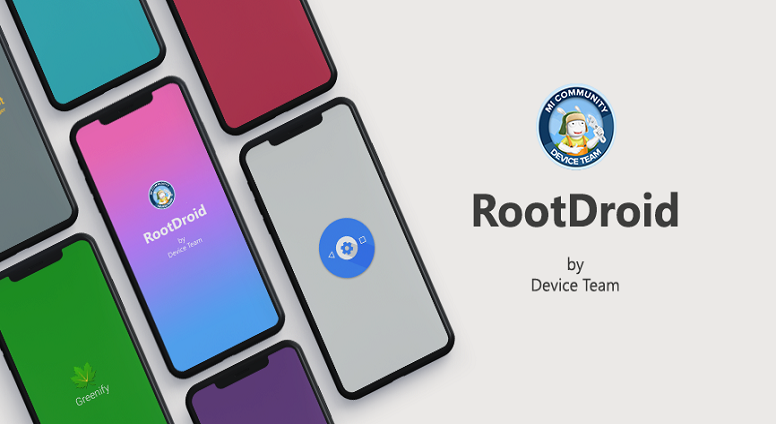 Hello Mi Fans,

Welcome to the RootDroid series, Today i will showing you about "Pry-Fi app" for your device.

Pry-Fi is an app developed by Chainfire, the creator of SuperSU. The objective of this app is to protect the information about your WiFi networks. The constant leaking of information is something that normally happens without you realizing. In fact, you need to deactivate the option 'Background Network Scanning' to prevent it, an option that many users don't even know exists.


IMPORTANT: I am not responsible for anything that may happen to your phone as a result of using root permissions. you do so at your own risk and take the responsibility upon yourself.
Requirements
Screenshots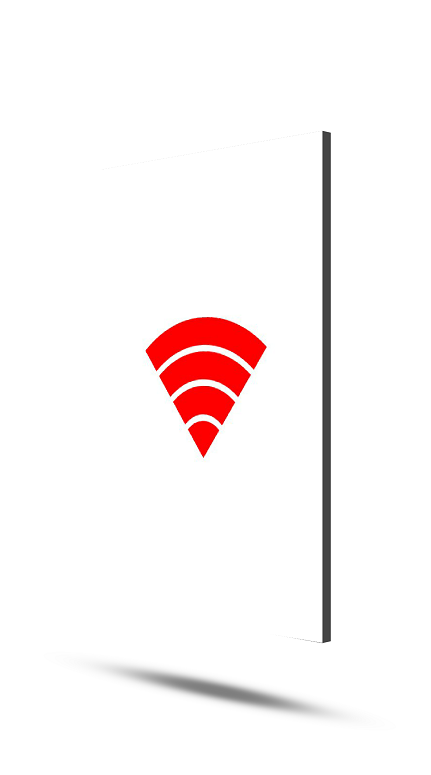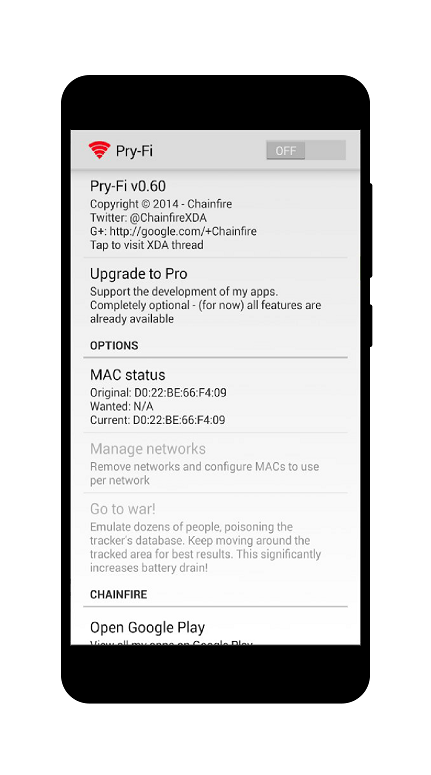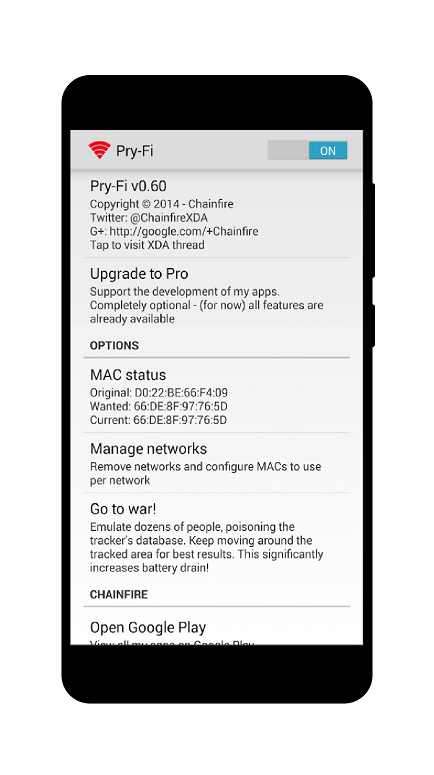 How it's works ?
Pry-Fi will prevent your device from announcing all the networks it knows to the outside world, but it will still allow background scanning and automatically connecting to Wi-Fi networks. While you are not connected to a Wi-Fi network, the MAC address will constantly be pseudo-randomized, following a pattern that still makes the trackers think you are a real person, but they will not encounter your MAC address again. This will slowly poison their tracking database with useless information.
Subscribe to our columns to Stay updated with interesting Debates, Polls, Tutorial and more from Device Team: