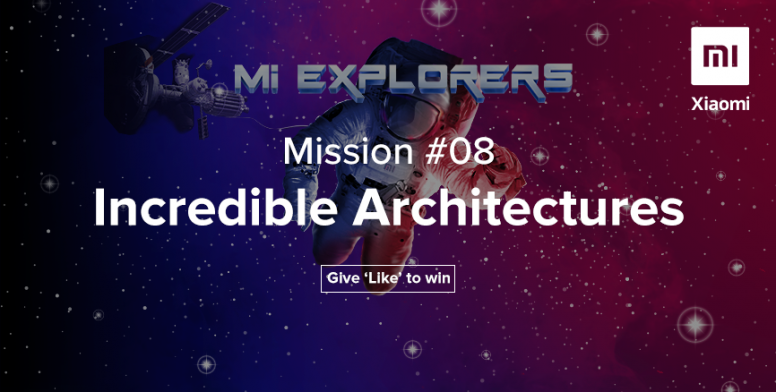 Mi Explorers!
India is a land of diversity where we can find different language, culture, people, food, historical monuments, buildings, and others. And we all know what our city/town/village is known for, perhaps, buildings/architectures/monuments will be one of them. All we want you to do is share the 3 (or more) best pics of the aforementioned that represents your current place and it's culture the best.

Mission Name: Incredible Architectures
Mission Title: Buildings and Architecture
Mission type: Normal
Category: Lifestyle
Points: You earn 300 points by completing this task in a stipulated time + points from likes given by Mi Fans, as explained here
Deadline to complete: 13 July, 23:59:59 hrs (IST)


How to complete

It's simple. Talk to friends. Google about your city. List out such buildings/architectures/historical monuments.
Do secondary research. Look for sample shots online for inspiration. Explore the different features of Redmi K20 Pro and how those can help you in capturing a breathtaking shot.
Take your time. Make sure you are submitting only high-quality content as your work will be thoroughly evaluated by Admins.


What is expected:
The quality picture is all we need, also try to get the clean shot. We want you to explore the best of you. Let your best shot speak on behalf of you.

T&C's
This is an individual task and you are expected to do it on your own.
Complete the mission within the time-frame, mission submission after deadline will not be accepted, as the thread will be closed on deadline.
Do not promote/share any content on social media channels or any other platforms until you are asked to.
Adhere to all the guidelines as mentioned on the agreement.

Read more
Mi Explorers 2019: How to participate, Missions, Prizes & more!!