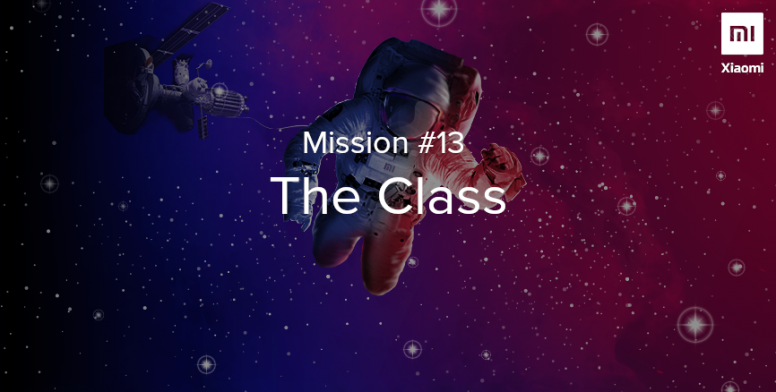 Mi Explorers!
Black & White photos throw away a lot of the information in a photograph and at times too much of it, spread over the spectrum of grayscale. It would not be too much if we say B&W photos are like the poetic form of a picture, cryptic in nature. It's time you shine with the help of the powerful camera of Redmi K20 Pro, capturing the uncaptured between the grayscale. In this mission, we want you to drop the colors for a while and capture any subject/object/scene in B&W.

Mission Name: The Class
Mission Title: capture any subject/object/scene in B&W
Mission type: Normal
Category: NA
Points: You earn 400 points by completing this task in a stipulated time + points from likes given by Mi Fans, as explained here
Deadline to complete: 16 July, 23:59:59 Hrs (IST)

How to complete
Think and visualize how do you want to capture the shot, take some reference from the images available online if needed.
Find the proper lighting condition to capture the subject you need to shoot and to set the mood to justify what's being captured in B&W.
To complete the mission, you can utilize any available camera features of Redmi K20 Pro and use your creative brain as you like it.
Capture it and upload a maximum of 3 (three) and a minimum of 2 (two) best photographs in the reply below.

What is expected:
Minimum of 2 (two) photographs (needs to be different from each other and must speak the quality), remaining ones you can upload in your Google Drive.
Take your time. Make sure you are submitting only high-quality content as your work will be thoroughly evaluated by Admins.
Do not go for the generic shot. We want you to explore the best of you. Let your best shot speak on behalf of you.

T&C
This is an individual task and you are expected to do it on your own.
Complete the mission within the time-frame, mission submission after deadline will not be accepted, as the thread will be closed on deadline.
Do not promote/share any content on social media channels or any other platforms until you are asked to.
Adhere to all the guidelines as mentioned on the agreement.

Read more
Mi Explorers 2019: How to participate, Missions, Prizes & more!!