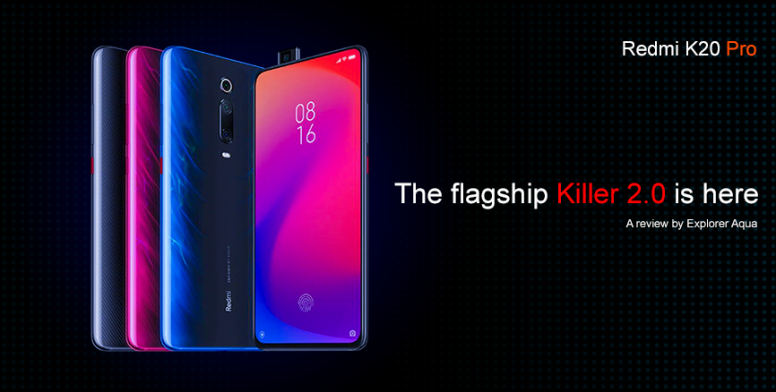 It's been 5 years, Mi India launched their first phone Mi 3 and shook the smartphone industry in India. Since then no turning back. Mi India has launched phone after phone which are way ahead of its time and once again they have done the same if not more. Yes, I am talking about the "Flagship Killer", Redmi K20 Pro. Out of the box, it was WOW!. The design, the screen, flagship specifications, camera, battery and what not! Every single penny spent on this device is worthful.
To be the Flagship Killer, the phone had to house all the latest flagship hardware and it does. This Snapdragon 855 powered beast runs so smooth that everything else feels too slow to be called a smartphone. I was very impressed with how fast apps can be opened, how quick I can toggle between multiple apps, and guess what! The Killer never lagged a little. Viewing my Gmail to chatting in WhatsApp to checking in my LinkedIn profile is a smooth ride. Switching between my professional and personal life was never this fast.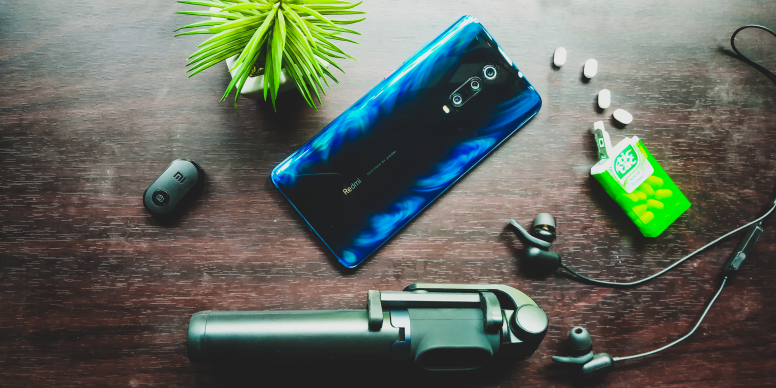 Turning back the phone and it's a stunner! It's a "Triple camera setup", are you kidding me! A 48MP primary shooter, an Ultrawide and a Telephoto lens. Took lots of shots with these three and I am surprised to see how vibrant and crisp they are. Even low light images are so good. It's a perfect Christmas gift camera housing for any photography lover. You love taking photos but forgot to carry your camera with you! Not to worry, reach to your pocket and bring this bad boy out. Just the moment I thought I am done being surprised and decided to snap a selfie to share and brag about it on my social media profiles, it decided to shock me again. Yes, you got it right, the pop-up selfie camera popped out of nowhere. And to be honest, I didn't know how to react now. I was so excited, shocked and stunned that my first ever selfie (which I have deleted to save myself from some embarrassment) showed all these emotions. Oh! Did I mention the blinking LED lights that come out with the selfie camera and doubles as the notification light at the top of the phone? Who could think about that!
Coming to look and feel of the design, with latest flagship specs I thought Xiaomi had to compromise on something to bring the price point down to a midrange phone. But surprisingly and thankfully they didn't. Xiaomi has done a brilliant job designing the phone. A 6 inches fullscreen slim form factored phone perfected with amazing gradient glass back, looks just stunning. At no point in using the phone, it felt bulky. Rather it's very handy and feels so premium. No other phone at this price point stands a chance to look this much handsome. Out for a walk with the phone and you are bound to catch some eyeballs.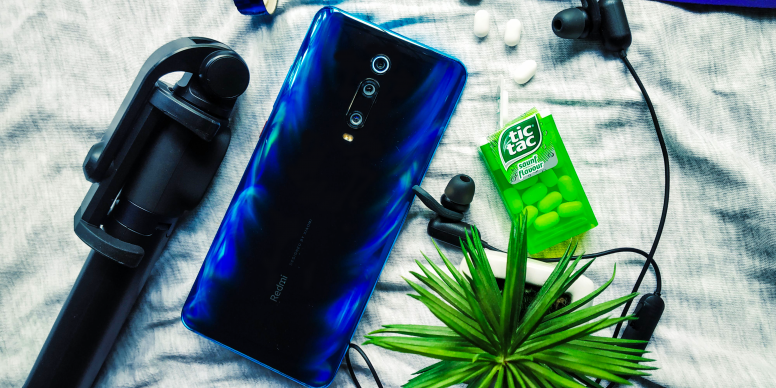 A handsome looking flagship phone with 6 inches super AMOLED display, thin bezels, pop-up selfie camera, gradient glass-back, Triple camera module, 4000 mAh battery, dual sim slots, Type-C connector with QC4+ support, retaining the headphone jack and still, the price doesn't dig a hole in your pocket! BRAVO Xiaomi, you have done a super job in here. Kudos to you! You have brought not a flagship but a smartphone killer. The Redmi K20 Pro has taught me how using a smartphone should feel. Days with the flagship killer was a joy ride. I have never been this much excited to write about something. There is so much to talk, so much to appreciate that I don't have enough words in my vocabulary.
Best of luck Mi India, best of luck K20 Pro team. You are a few days away to celebrate millions of sales.