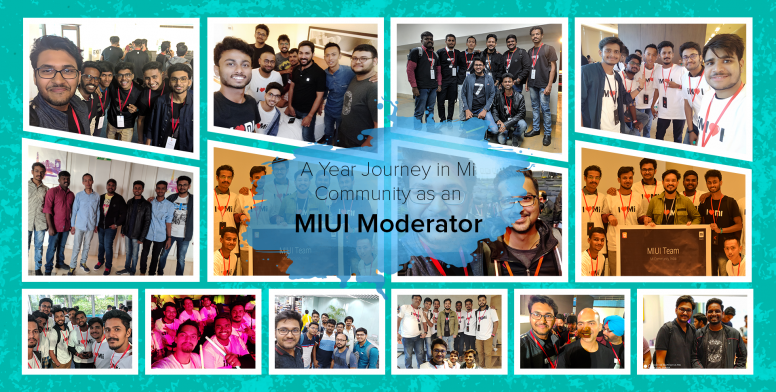 Hi, Mi Commutian's,
I have successfully completed my 1-year journey in Mi Community as an MIUI Moderator. The last year has been full of excitement, challenges and has given me an opportunity to experience completely a different set of life.

✒ About me
I am currently pursuing my Chartered accountancy course from Jamshedpur city. Graduated from CU University & currently working as an Article assistant. Also, I am leaned towards some online marketing and content creation courses.

✒ What persuaded me to buy a Xiaomi product
I clearly remember that morning when my father wanted to buy a new device for himself and after my research, I suggested him to for Redmi Note 3. The device is a truly a premium handset as my dad still uses it and has encountered no issues yet. I was really astonished by its performance and I decided to watch the launch of Redmi Note 4, the way Jai Mani took over the mic and explained every single feature and technicalities in details, fascinated me and persuaded me to buy Redmi Note 4 on the first sale and luckily I was able to get it too.

✒ How I started with Mi community
It was around in June'17, when I actually found the Mi Community app on my device and I decided to explore it. On my findings, I found something a fan club and decided to join the Kolkata FC as it was the nearest city. I started to know more about FC's, meet-up, special teams and etc. I started making contacts and some really good friends. Thanks to Pratip, Vivek, Owasim, Krishnendu, Anirban, Sourabh, Pramit and all others.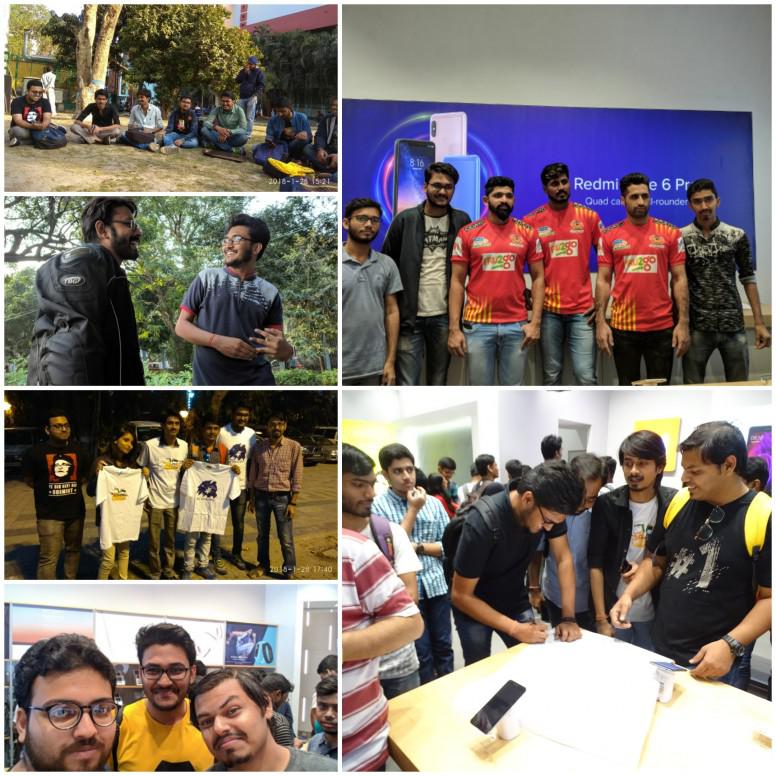 ✒ How I started with MIUI Team
Well it was December by that time and there was recruitment starting for Techie team, and I was really very much passionate to be a part of the team, but hard luck for me and I couldn't make through it. But hopes didn't die and after few days an MIUI Beta Recruitment started for Redmi note 4 and I applied in it to try my luck and since then I started believing in this phrase "Always Believe Something Wonderful is About to Happen". I guess it was someday in late January'18 that I actually became the beta tester.

✒ The MIUI Journey!
The journey is quite long and there is a lot to be shared but can't be as I will run short of time. I was mentored by Siva Sai Kumar Abhi, Smod of MIUI Beta team and Lavnidhi Agarwal, the backbone of the MIUI Beta Team and our team admin Sangat Desai, aka R0user.
It was an awesome journey for the first six months; I learned coordination and the skill to reproduce bugs. I learned a lot about MIUI and its working, features and cherished some beautiful moments with my team. We actually engaged day and night in hunt of bugs and by 1st Quarter of 2018, I was selected as the top bug hunter of Mi Community India.
This journey kept on and I made some really good friends such as Sidharth, Akshay, Jagmeet, Anivi and few others too. I was also awarded the Star Bug Hunter Award as the in the 2nd Quarter too, I was a part of top bug hunters. As a team, we had reported more than 200 bugs and I was lucky to be a beta tester of early MIUI 10. During June end, Recruitment started for the MIUI Moderator and I was encouraged by my team to register for it and finally selected as a Moderator of MIUI General.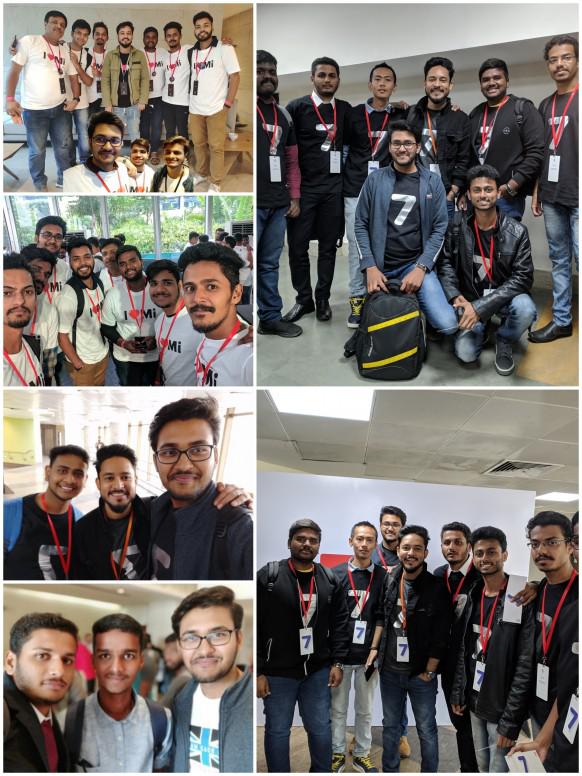 ✒ Mi Community Moderator Journey!
This journey has been quite unique and different. I met my co-mods from all over India, Akash & Sanjog from North-East, Siva Abhi, Vineeth & Athul from South, Wrony from Central, Manvesh & Sangat from West, Sujit and myself from East.
The team is what is more important and the willingness to help, guide, and support and correct each other at the time of need. We have all worked hard to provide the best of MIUI related contents, feature information, guides, changelogs, tips & tricks & themes to the MI Community users. The time I spent as an MIUI Mod has been phenomenal and extraordinary that really cannot be expressed in words.
collage. From ugly banners to good banners, new innovative contents, hyperlink, columns and reaching out to the big audience. I ended up posting more than 110 threads with more than 5,200 replies. I was declared as the best MIUI Mod for 3rd Quarter of 2018.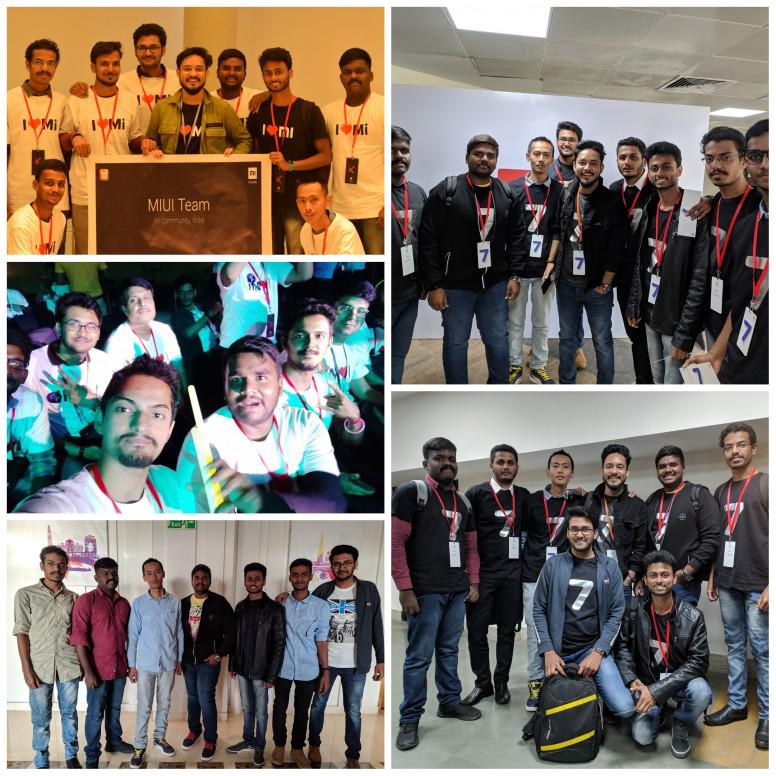 I end up my thread here, though there is still a lot to be shared which is not possible here today! Though a big thank you to the Admins for giving me such a superb opportunity to be a part of Mi Community.
Special thanks to R0user & Rohit & Kannaa & Shashank & Nisar & Ashutosh & Gitansh bhai.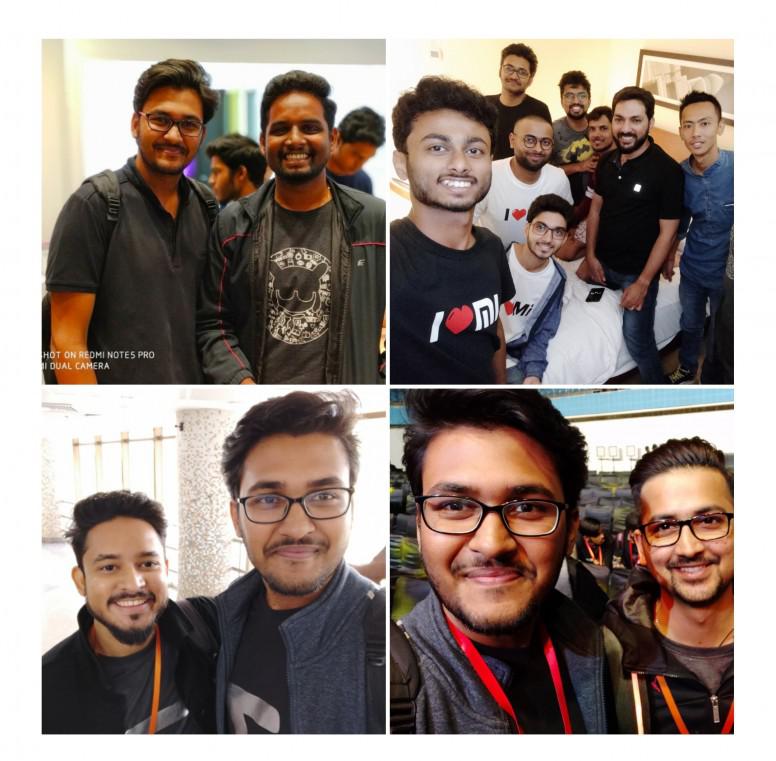 Well, I still can't forget some golden moments:
Waking up early in the morning, to help select my team in recruiting new beta testers.
Debate on bugs
Disheartenment for not able to make to MI Pop 2.0
Chit-chat and funny moments with the MIUI team and Twitter Hashtags.
Cold war in Moderator team.
Travelling together in the launch and the recent MI Pop 3.0.


A final thank you to Pratip, Owasim, Akash, Siva, Lav Bhai, Aman, Akshay, Sanjog, Vineeth, Parag, Suraj, Kiranraj, Wrony, Athul, Manvesh, Sujit, Vivek, My looter gang all of MIUI Team as well as my Co-Moderators, Smods and the special team members and if by chance I missed anyone.
I wish I continue to add up more to my life and wish this journey grows bigger. I have got friends, real friends and some have even added and marked a significant role of theirs in my life.

Regards,
MIUI Moderator,
Apiyush265

Rate