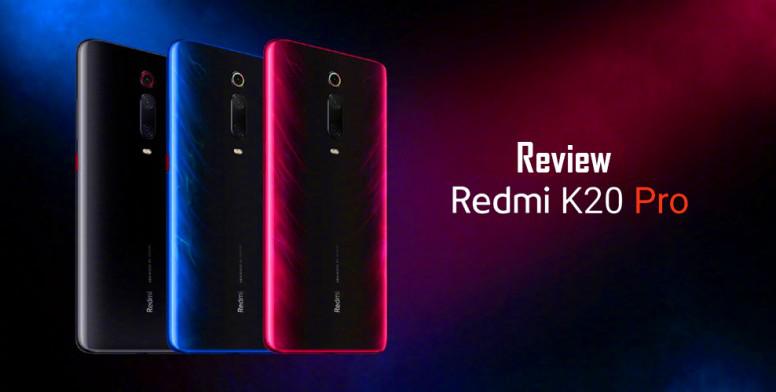 Hi Mi Fans,
Xiaomi have launched their most hyped Alpha Flagship smartphone Redmi K20 Pro in India a week ago. I was lucky to be selected as one of the 48 Mi Explorers to experience the Flagship Killer for few weeks. I was really amazed with its day to day performance and it is such a flagship beauty that whoever see it will try to get their hands on for a while atleast.
Here is my detailed review of this Alpha Flagship.
Quick Specs
Qualcomm® Snapdragon™ 855 Processor.
16.23cm (6.39) Horizon AMOLED Display with Corning® Gorilla® Glass 5.
48MP + 13MP + 8MP AI Triple Camera.
20MP Pop-up selfie Camera.
7th Generation In-display Fingerprint sensor.
4000mAh high capacity battery with 27W SonicCharge support.
Hi-Res Audio with 3.5mm headphone jack.

Processor
What make Redmi K20 Pro The world's fastest phone?? Well, Redmi K20 Pro is powered by the latest and the fastest Snapdragon 855 Processor which is based on 7nm process. In my daily usage I found the processor is really fast. Apps open really fast. I have opened about 37+ Apps in one minute. You can guess how fast it could be. I tried it too on high end games like PUBG. It too loaded faster and the gameplay is really smooth even on high graphics. You can't find any frame drops during the entire gameplay. The touch response is impressive amd added software boost makes even high end games buttersmooth. Thanks to its Snapdragon 855 and its graphics core along with 8GB DDR4X RAM.
Camera
The back camera of Redmi K20 Pro feature AI Triple cameras including 48 MP Sony IMX 586 f/1.75 Sensor, 8MP f/2.4 Telephoto sensor and 13MP f/2.4 super wide angle camera sensor. I have tested its camera for a while. To my surprise, I got outstanding results though I am an amateur in photography. The photos taken from it is really sharp, clear and detailed. It focuses on the subject really fast with its laser Auto Focus technology. You can even zoom in to get a clear picture of an object or building at a distance of 1km+ far. Thanks to its high quality 48MP Camera. Photos can also be taken from different camera sensor namely Normal 1x, Telephoto 2x, and Ultra Wide 0.6x individually depending upon the subject or scene we are taking. I have tried night/low light photography as well and it too gave results beyond my expectations. Even in low light the picture is clear and well detailed. Here are some of the pictures taken from its back camera.
Coming to its front camera, Redmi K20 Pro comes with a new innovation in the form of 20MP f/2.2 Pop-up selfie camera. I really liked it and is very cool. It pops-up really faster within a second of clicking front camera button. Though I am not very fond of clicking selfies too often, I clicked a few clicks from it. The quality is superb with little bit of beautify added. The Pop-up camera does comes with fall and press protection to prevent its damage during sudden falls.
Design and Display
Redmi K20 Pro comes with beautiful and unique Aura design. It gives a stunning look to it. The triple cameras and flash are well placed on the black glass panel.
On top, it have pop-up front camera on left and 3.5mm jack & IR on right.
The earpiece is placed well at top of the screen.
At bottom it have dual SIM card tray on left followed by USB port, Mic at middle and speaker on right. The sound from the speaker is loud, crisp and clear.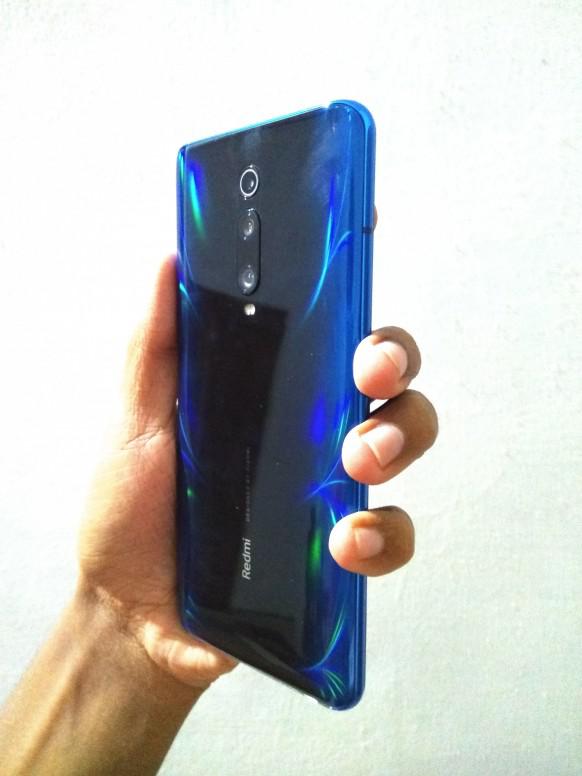 The design gives it a premium feel all around. Redmi K20 Pro is available in 3 colours, Glacier Blue inspired by Ice, Flame Red inspired by Fire and Carbon Black inspired by Carbon. My personal favourite is Glacier Blue. I am sure all will be amazed by its design.
Redmi K20 Pro sports a gorgeous 6.39" Horizon AMOLED Full HD+ Display with in-screen fingerprint sensor and is protected by Corning® Gorilla® Glass 5. The display is sharp and bright, so it is easy to use the phone under direct sunlight as well. Its colours are excellent, bright and true without straining our eyes. Since it doesn't have any notch, we can have the full use of the display without any interruptions. I really liked it as I don't like notch screen. The blacks are deep such that you won't be able to distinguish frame and screen if you are using black wallpapers.
It also comes with an Ambient Display feature which is a nifty feature of a flagship.
Another innovation made is its in-display fingerprint sensor. The Redmi K20 Pro houses 7th generation In-display fingerprint sensor. It unlocks the phone really fast as it should be. If you just hold the phone or touch the screen anywhere, the fingerprint sensor area lights up and you can unlocks the screen in a flash by placing your finger at that area. It do support fingerprint shortcuts to open some app features.
Functional Design
The build quality and design of Redmi K20 Pro is great. We can feel it just by holding it. Even though it does have a 48MP camera, the camera bulge has been reduced to a minimum and is symmetrical. The Pop-up selfie camera is designed to safeguard itself by turning off automatically during sudden falls or if there occurs a sudden change in phone's state. This shows how brilliantly hardware is designed to safeguard itself. The hardware is equally supported by the software which makes it more premium. The software offers a lot of customisation options, filters, editing options etc in which some of them are seen exclusively in premium flagships. In addition to it, MIUI does provide a lot of other handful features like Dark mode, Game booster, 4D touch for shooting games, PIP mode, etc which makes it a complete package. In short, hardware, software and Aura design combinely gives the device a premium feel overall.
Other features I liked
Nowadays headphone jack is being omitted in flagships. The inclusion of headphone jack in Redmi K20 Pro is really a big plus. Many users including me wanted that.
On the software part, the skyscaping which comes inbuilt is an added bonus where we can change the background sky as we wish and make our photos look more attractive. Take a look at the below image.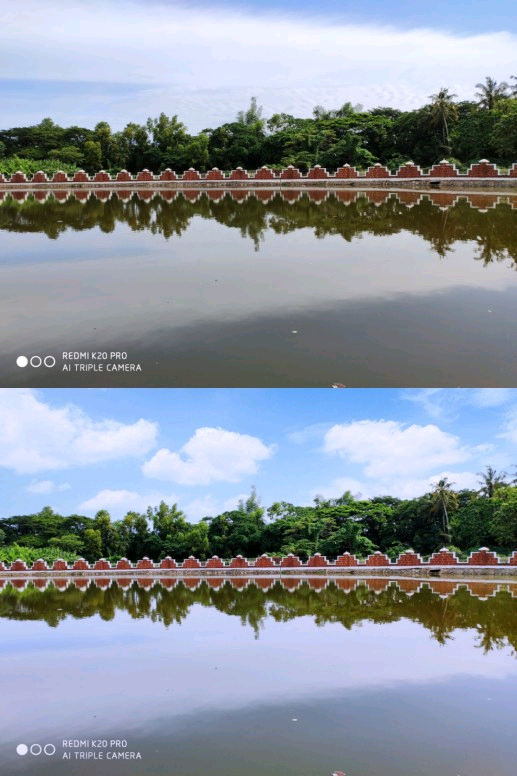 The 4000mAh battery of Redmi K20 Pro is capable of lasting more than a day for moderate users. From my moderate usage, I got about 20+ hrs of Screen ON Time and 1 day 13 hrs of standby time which is really impressive. It also supports 27W SonicCharge which charges the phone to full in no time.
I also liked the AI Face Unlock feature which is a good addition in new smartphones.
Conclusion
From my experiences, Redmi K20 Pro is a complete allround package offering a lot of premium features and hardware in terms of Camera, Processor, Design, Display, In-display fingerprint sensor etc without compromising quality, which makes it worth to be the world's fastest Flagship Killer for sure.
#AlphaFlagship #FlagshipKiller2.0 #RedmiK20Pro
Rate