Xiaomi have launched many Eco-system products via different sub-brands. A new product which was unveiled in that is the Microwave oven. This product have wireless connectivity and can be controlled via Voice and app.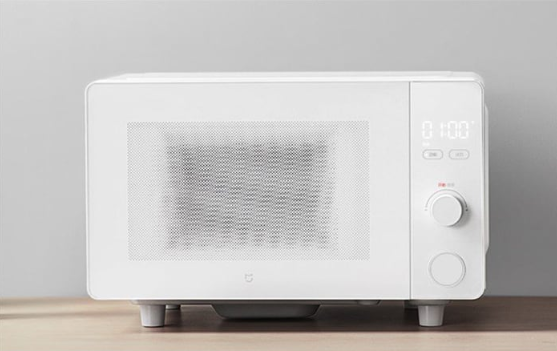 Microwave oven's main attraction is the micro-crystalline plating. The microwave comes with the WIFI IEEE 802.11 b/g/n standard. Also you can control the Xiaomi Microwave oven through a voice command. This comes with recognized safety standards and adopts turbulent structure design, triple door lock protection switch, four-layer tempered glass door, high-efficiency shielding and new mesh design.

The microwave continues with a simple and white-colored physique with 20 liters of an internal volume. The physical dimensions are at 447x347x281mm along with the 12.1kg of weight. The oven hosts many heating modes along with special mode for defrosting meal. It works on 1150W power and 700W large firepower heating. Further, it concludes micro-crystalline plate heating for even food processing. It doesn't need to rotate and prevents soup food heating with sufficient cavity space.

The food is evenly heated and after easy to clean the oven. Notably, the microwave comprises a 60-second high-fire fast-heat mode alongside four modes of Recipe, Sterilization, self-selection, and thawing. It holds a knob to press for heating. The Mijia Microwave Oven will hit the sale on August 1 with the price tag of $58.