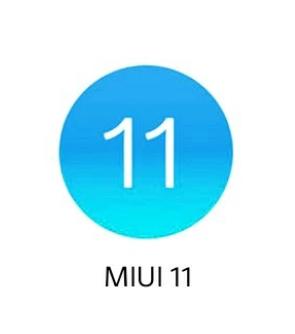 Xiaomi smartphone users eagerly wait for major MIUI updates rather than Android iterations. Reason being, with each version, the OEM bring about significant changes as well as new features. And we don't think MIUI 11 is going to be an exception to that.

As the OEM celebrates 9th birthday of MIUI today, we got to know MIUI 11 may debut in September. Though Xiaomi is keeping mum about the release date, one can deduce the possibility from a post coming from Lin Bin at the Chinese social network Weibo.

The post reads (translated by Google from Chinese)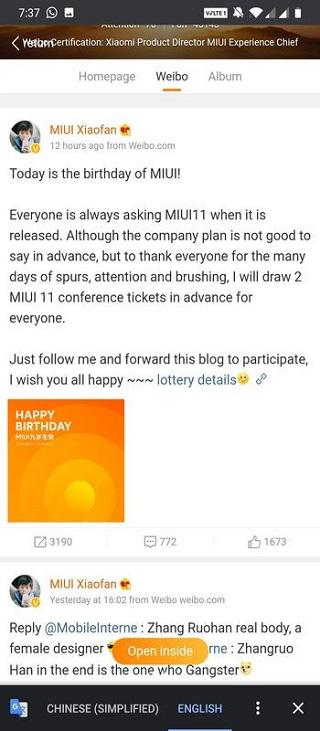 The company Product Director and Experience Chief published two MIUI conference tickets for a lucky draw. A deep look into the post tells you the draw time ends on 5 September 2019. So, we expect the platform to see the light at least by the end of the same month.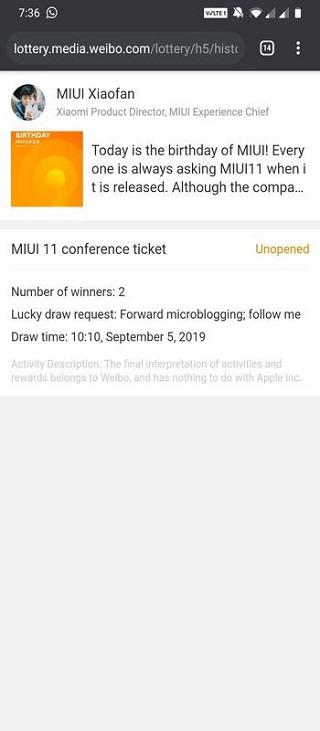 To recall, the Product Manager and Design Director of MIUI earlier shared some features we will see on MIUI 11. They have already started minimizing the number of advertisements and it will be even lower once the new OS goes live. We may get a shortcut button to halt the ads all at once.


For custom icon pack lovers, MIUI is going to be ecstatic. Every icon has been redesigned from the ground to equip with the latest version.

Another feature we may see on the platform is an ultimate power saving mode, which when turned on, will disable all functions except calls and messages. The interface turns into monochrome mode to save battery. And, users can set apps of their choice to work on top of the power saving mode.

They may also include a refined status bar with support for more apps on the built-in dark mode. Considering almost all of us delete screenshots after sharing them, MIUI 11 may possess a feature to do exactly the same without you going for it manually.

It's no crime to anticipate an app drawer to come shipped with the OS. We know MIUI is not alien to it as we saw the same on Poco F1. So are you excited about MIUI 11?

Source : https://piunikaweb.com/2019/08/16/xiaomi-miui-11-release-date-could-be-in-september/