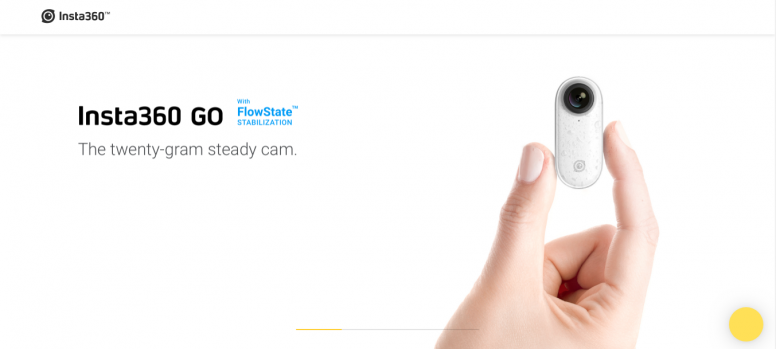 Hello Mi Fans!

Insta360 has quickly established itself as the leader in 360-degree video capture, at least for the consumer market, and its new GO stabilized camera builds on that legacy and extends some of the tech it has built into the category of more traditional, non-360-degree footage. The Insta360 GO Steady Cam is a great addition to your travel kit. This small camera weighs just 20 grams and shoots video clips of 15, 30, or 60 seconds in length. Plus, the camera then uses AI to choose your best shots and edit them together.



Basically, all you have to do is press a button for it to record your memories and make them social-media worthy. If you want this small camera to record a hyper-lapse video, you can set it to do so for up to 30 minutes. Similarly, you can take a timelapse video of that awesome beach sunset with a longer recording time, too. Though this video camera is tiny, it offers impressive stabilization for use as a sports camera. Shoot in slow motion and underwater for up to ten seconds. This mini camera lets you focus on the action and not desk work.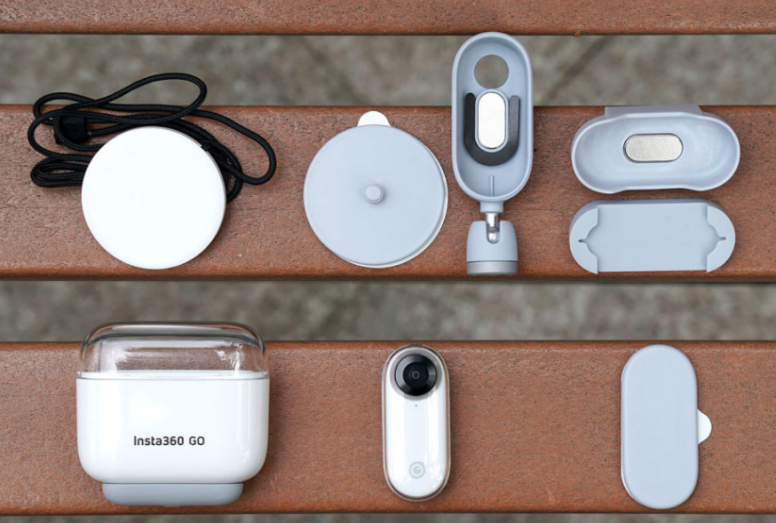 Features of Insta360 GO:

FlowState Stabilization
Auto Editing
Hyperlapse
Water Resistant
Mount Anywhere
Barrel Roll
Hands-Free
Slow Motion




Check out Insta360 GO:


The secret sauce is in the Go's 3,040 x 3,040-pixel camera sensor, and six-axis gyro and accelerometer package. The former captures vision much wider than you'll need to show, and the latter tracks the camera's movement as it shoots, and uses that data to move a 1080p frame around within the much larger image to compensate. As a result, you can run around, ride a bike down a bumpy road, or attach the Go to your crazy dog's collar, and it'll still bring back lovely stabilized vision from a super-personal perspective.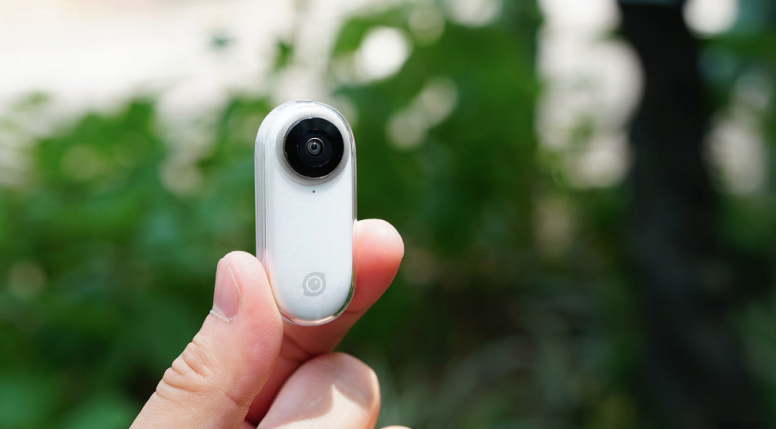 The Insta360 Go weighs 18.3 g (0.65 oz), it's water-resistant enough to go under for a few seconds at a time, and at just under 50 mm (2 in) long, it's considerably smaller than anything you'd call "pocket size." It's tiny. You'll need to keep it in the charging case if you don't want to lose it. It mounts magnetically onto a clip, a pendant you can wear under your clothing, a sticker mount, or a pivoting stand with a base unit. In some senses, that's probably for the best, as it'll force people to edit their experiences as they shoot instead of producing nine-minute reels of boring nothing-vision nobody wants to see.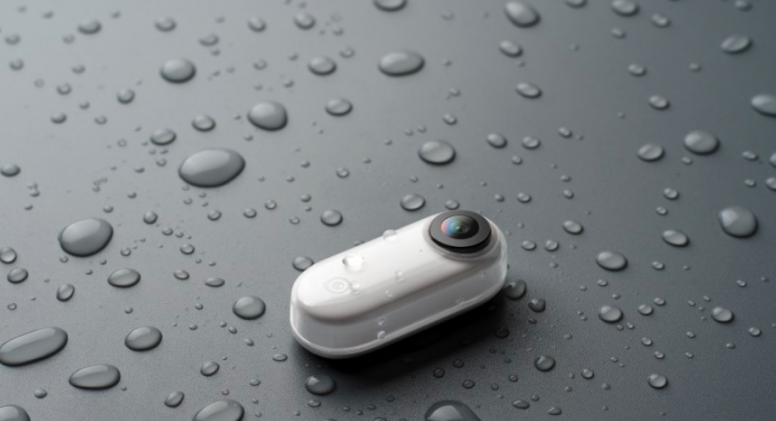 So what do you guys think about Insta360 GO? Do REPLY down your opinions about this tiny cam below.


Source: 1, 2