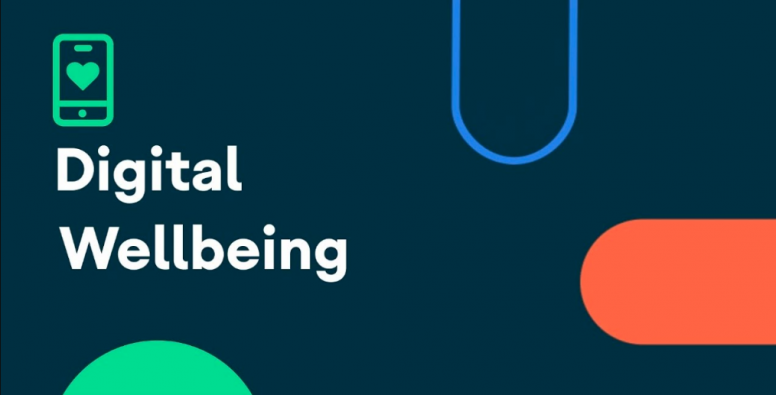 Hello Mi Fans!

On some phones, you can get info about how you spend time on your phone, like how often you unlock it & how long you use each app. You can use that info to improve your Digital Wellbeing. For example, you can set app timers and schedule display changes. Digital Wellbeing offers a great set of tools to curb phone addiction, and Google is rolling out a new feature in Android 10 called Focus mode. You'll be able to select the apps that usually cause a distraction, and enabling Focus mode effectively pauses them for the entire duration the mode is active. That means it's like a DND mode on that you won't get any notifications, and won't be able to use those specific apps.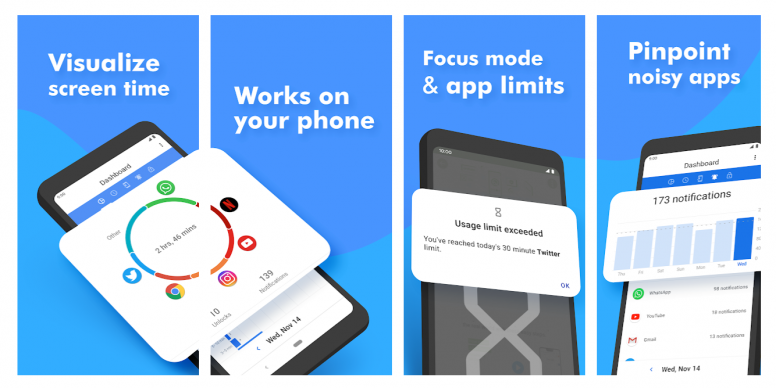 Focus Mode

Android 10 comes with new tools designed to help you disconnect. The biggest of these is Focus Mode.

But what exactly is Focus Mode? It's basically a refined version of Do Not Disturb. It's a mode that blocks notifications from specific apps while active, clearing away any open notifications from those apps, and stopping any further notifications from showing up while the mode is active. In addition, the offending apps will also be blocked during Focus Mode, stopping you from "accidentally" opening them when you should be doing something else.

Don't worry about losing your notifications either, as previous notifications will be restored once you turn off the mode, in addition to any notifications that arrived while Focus Mode was active.


How to enable Focus mode in Android 10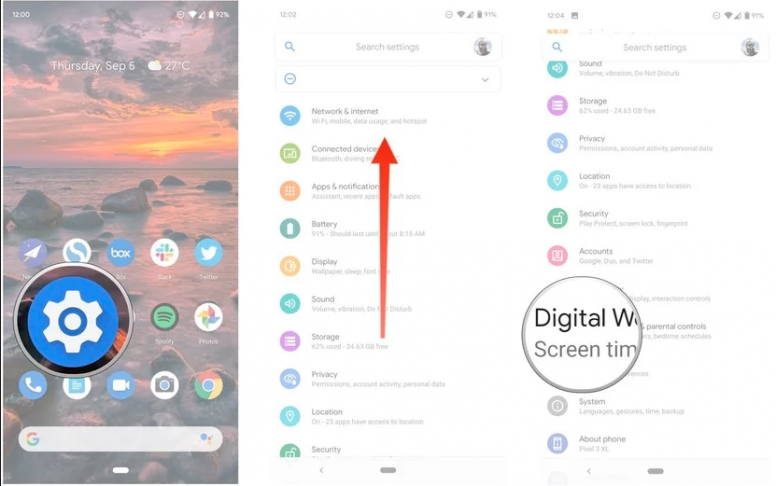 Open Settings from the app drawer or home screen.
Scroll down to the Digital Wellbeing section.
Tap Digital Wellbeing & Parental Controls.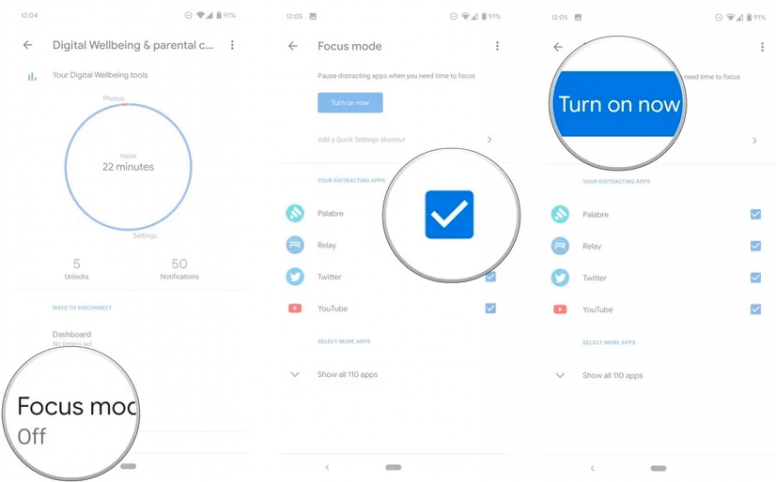 Select Focus mode.
Choose the apps that you want to pause.
Hit Turn on now to enable Focus mode.


Focus mode isn't available for everyone, so you have to be on the Digital Wellbeing beta to get the feature. Sign up to become a beta tester, and follow the steps below to enable the feature in Android 10:

Tip: After you turn on Wind down, you might find Grayscale in the Quick Setting panel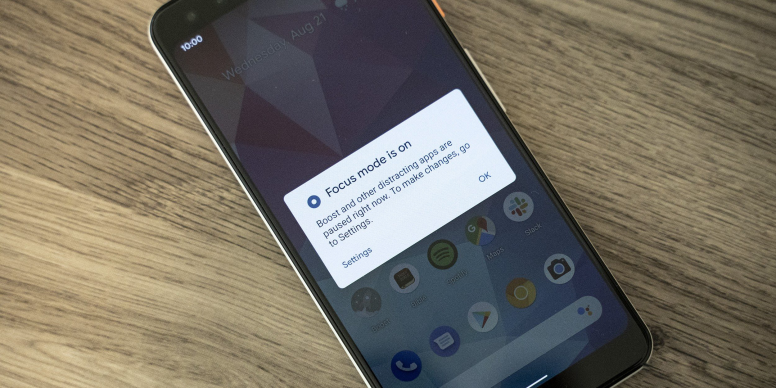 How to access Digital Wellbeing

Focus Mode is accessed through Google's Digital Wellbeing app, so you'll need to know how to use Google's time-monitoring wellness app as well. but in brief, you can quickly access Digital Wellbeing by opening your Settings app, then by tapping Digital Wellbeing & parental controls.

To make it easier to access Digital Wellbeing in the future, scroll down the main Digital Wellbeing menu and enable the option for Show icon in the app list. That way, Digital Wellbeing will show up in your app list, making it easier to find.



So what do you guys think about the DND type Focus Mode in Digital Wellbeing? Do COMMENT down below!


Source