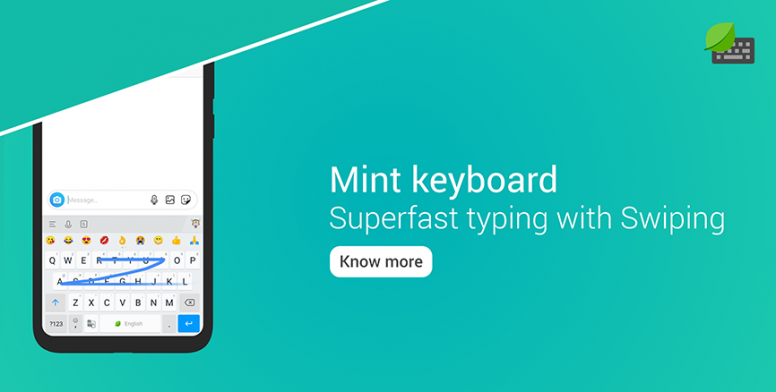 Mi Fans!
You may wonder why there are lots of machines exist in this world. These machines are the result of the pursuit of humans to find ways to make their lives better. Our desire to finish things quickly and conveniently than ever before is the secret of our empowerment. We could see this in every creation of humankind and Mint Keyboard is no exception!

Mint Keyboard comes with one of the most useful utility functions in a virtual keyboard called Swipe-to-type. This feature allows you to glide your finger across the keyboard to type, rather than tapping individual keys one-by-one (the old-school method, right?). The AI engine of the keyboard then automatically recognizes the word based on the alphabets you swiped over and inserting it into your passage. This is so far the quickest and most convenient way to type in today's fullscreen devices.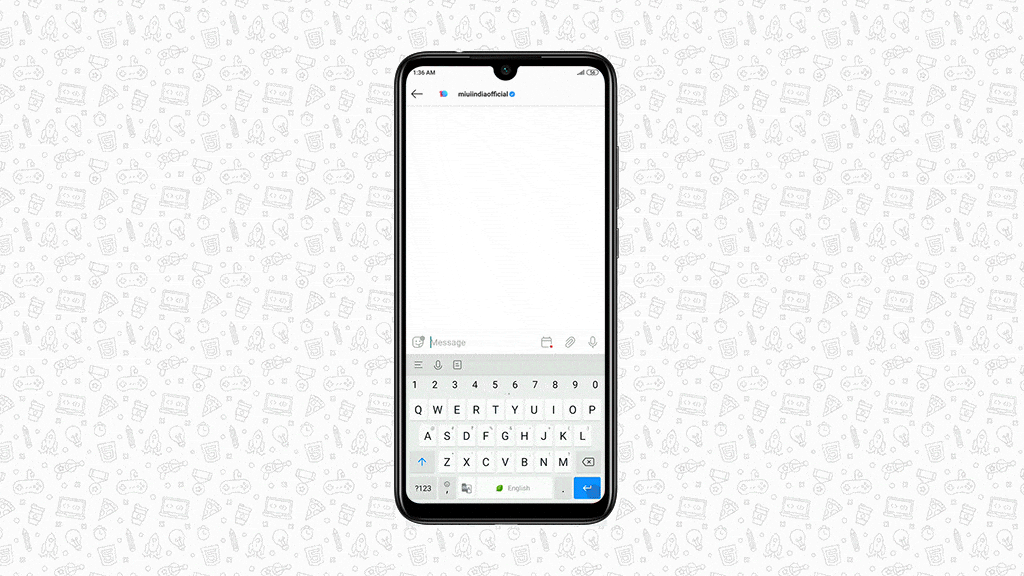 ✒ Learn more about Superfast typing with Swiping
Swipe typing is enabled by default in Mint Keyboard. You don't have to do anything other than just start swiping!
To type a word, start to swipe from the first letter and end it in the last letter.
For example: If you want to type happy, put your finger on H, then swipe to A, P and stop at Y. The keyboard will recognize that you're trying to type 'Happy' and it'll add it to your passage instantly.
Spaces will be automatically inserted between words, there's no need to enter it again.
When each time you type something, the keyboard will learn from your inputs to get more accurate from the next time. That means the more time you spend with the keyboard, the more it'll get improved!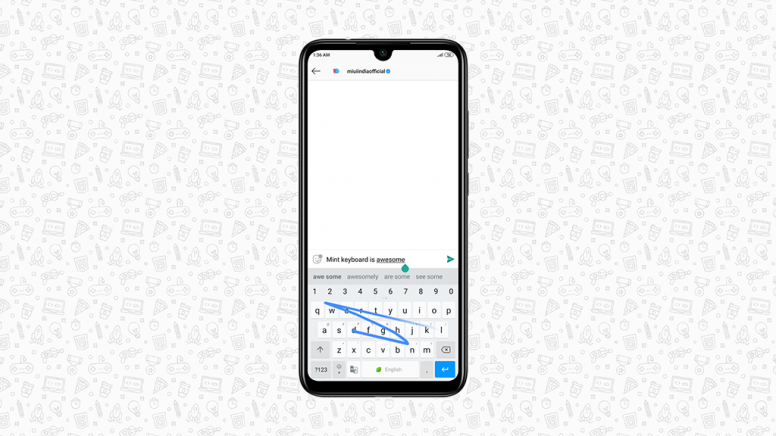 Note: This feature is currently available for English language only. If you're using any regional or foreign languages, you may not be able to use this swipe-to-type function.
Download app from Google Play
Are you in love with Mint Keyboard? Let us know your opinions and suggestions in the comments!
✒ Related threads
✒ Popular Columns across Mi Community:
Rate