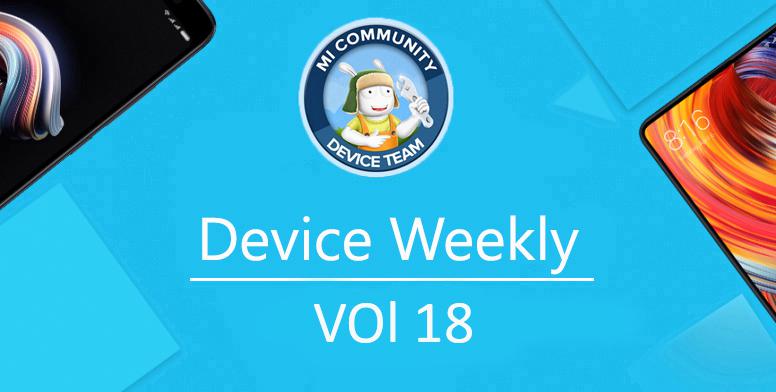 Hello Mi Fans!
Device Team has been working hard to provide you amazing threads every week and You might have missed some good threads. So, here is the 18th volume of device weekly where we will be sharing all the threads posted by Device Team during the last week. We would love you hear from you guys which threads you like the best and where we can improve.
Mi TVs: All Questions Answered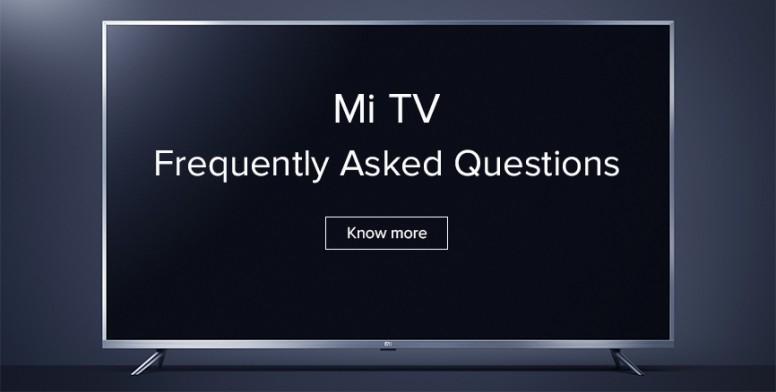 Hello Mi Fans,

On 17th September, we have entered the new era of "Smarter Living 2020" with the roll out of smart IoT products for India. During the launch event, perhaps one of the biggest launches of the year, Xiaomi introduced 4 new Mi TVs alongside other IoT products that make you and your home smart. Speaking of Mi TVs, it's possible that you will be having a lot of questions regarding the newly launched Mi TVs. So without any delay, let's get straight to the Q&A. Do not hesitate to ask any questions you might have.



How Redmi 8A wireless FM Radio takes entertainment to the next level?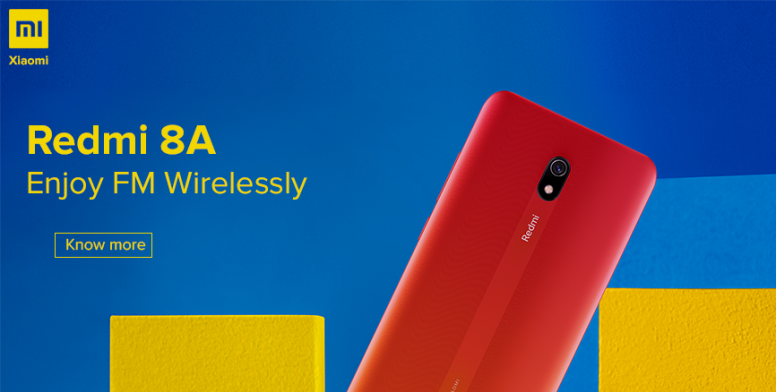 Hello Mi Fans,

Xiaomi India has launched the successor of Redmi 7A yesterday which is the #DumdaarRedmi8A. The Redmi 8A features 5000mAh powerful battery, yeah that's dumdaar! Possibly the only phone in the segment, with 18W support and our beloved Type-C. The display is 6.22" Dot Notch Display with GG5 & splash-proof P2i protection. Talking about the camera it features 12MP AI Rear Camera with 8MP AI Selfie camera. You might know of the specifications already, but do you know, Redmi 8A also has wireless FM radio? Yeah, it's true, now you don't need a headphone jack to listen to your favourite radio channels.



Sony IMX363 of Redmi 8A: Guaranteed stunning photography, everytime!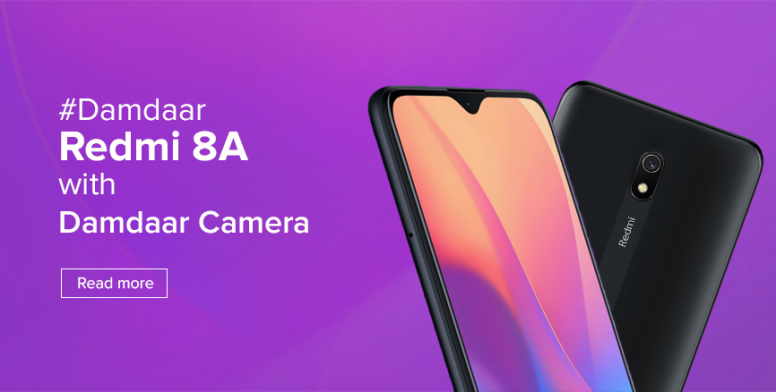 Hello Mi Fans,

Xiaomi India unveiled Redmi 8A on 25th November with dumdaar upgrades. Every feature of Redmi 8A makes it a Dumdaar Phone like huge battery backup of 5000mAh with 18W Fast Charging, bigger display with dot notch which was made up of Dumdaar Gorilla Glass 5, 12MP AI Primary Camera and 8MP AI Selfie Camera, and Qualcomm® Snapdragon™ 439 which makes the phone more faster. Now, let's see what makes the Redmi 8A's camera a Dumdaar Camera.



How larger screen of Mi Smart Band 4 helps you do more?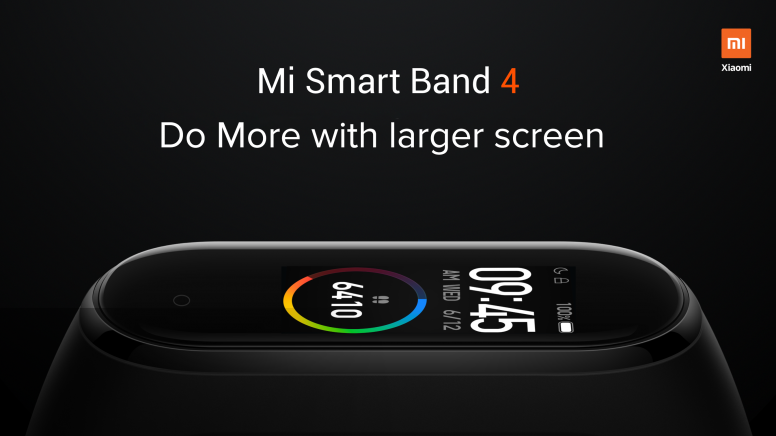 Hello Mi Fans,

In the Smarter Living 2020 launch event, Xiaomi introduced a range of IoT products, including the all-new and most awaited Mi Smart Band 4, the best Mi Band yet. Do More, Play More, Live More. Excited to know what you could achieve with the larger screen of Mi Smart Band 4? Why wait, just scroll down and enjoy some of the latest features.

For the first time ever, Mi Smart Band 4 have got a full-touch colour rich AMOLED making things look classy and stylish.



Have questions on Mi Smart Water Purifier? We have answers here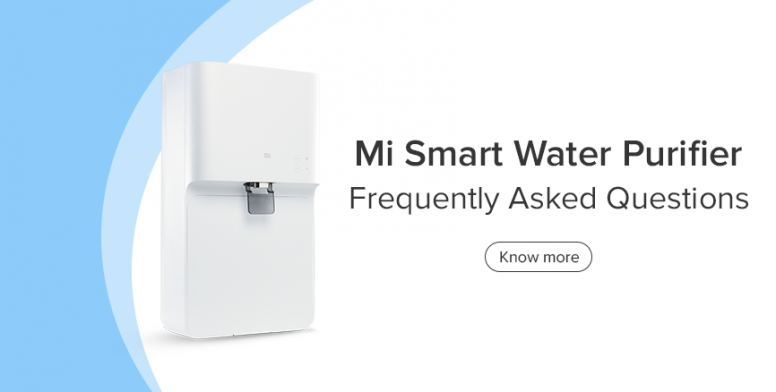 Hi Mi fans,

Xiaomi launched its many awesome ecosystem products on 17 September 2019. We launched 4 new Mi TVs, the black variant of Mi soundbar, the all-new Mi Smart water purifier, and the most awaited Mi band 4. Since Mi Smart water purifier is the first water purifier launched by Xiaomi in India, so you might have many questions in your mind. So I'm here with answers to some commonly asked questions.



Unboxing the Smartness: Mi Smart Band 4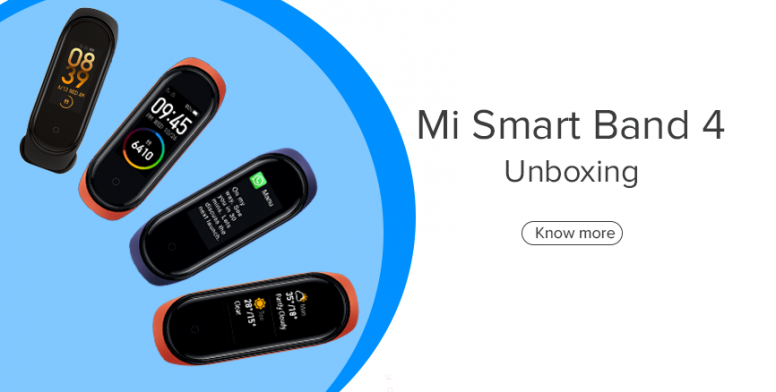 Dear Mi Fans

Xiaomi India has launched the successor of Mi Band 3 at the 'Smarter Living 2020' event along with other cool products. The Mi Smart Band 4 comes with a 0.95-inch color AMOLED display. On design-wise the Mi smart band 4 looks similar to Mi Band 3. The Mi smart Band 4 tracks steps, heart rate, calories burned, sleep pattern and it comes with a few cool features like device finder, stopwatch, incoming call & Message alerts, goal notifications and music controls. It also has a new swim tracking feature with stroke recognition that can distinguish between backstroke, butterfly, and 3 more swimming styles.

Mi Smart Band 4 comes with 3-axis accelerometer, 3-axis gyroscope, PPG heart rate sensor, and capacitive proximity sensor. It is powered by 135mAh battery that can last for 20 days on a single charge. It is equipped with Bluetooth 5.0 for connectivity



All the credit goes to the respective authors and thanks for your hard work Which thread did you like the most? Please Vote and share your valuable feedback in reply so that we can improve
Check out our previous weekly threads:
Subscribe to our columns to Stay updated with interesting Debates, Polls, Tutorial and more from Device Team: