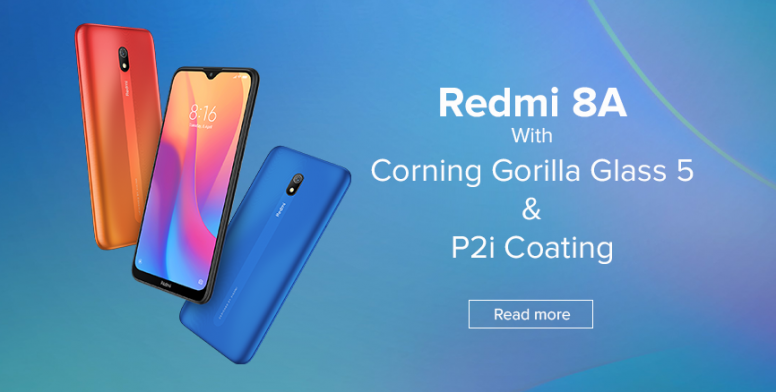 Hello Mi Fans…!!!
I hope you all are doing fine. Welcome to another thread from the device team. As you all are aware, Redmi has recently released its new budget beast Redmi 8A-Smart Desh Ka Dumdaar Smartphone. The device is truly a budget champion since it has many champion specifications that other devices in the segment don't offer.
The device has some great features including an enormous 5000mAh battery, first of its kind from Redmi at this price range. Redmi 8A is powered by the powerful Qualcomm Snapdragon 439 chipset which will allow you to flow through the day to day activities fluently. It also packs a 12MP AI primary camera with a Sony IMX363 Sensor for clicking mind-blowing shots. The Dot notch Design with Aurawave grip design is also very eye-catching. Today we will discuss some features of Redmi 8A which makes it stronger than all other devices in the segment. So without any further preface, let's get straight into it...
Dumdaar Display with Corning Gorilla Glass 5: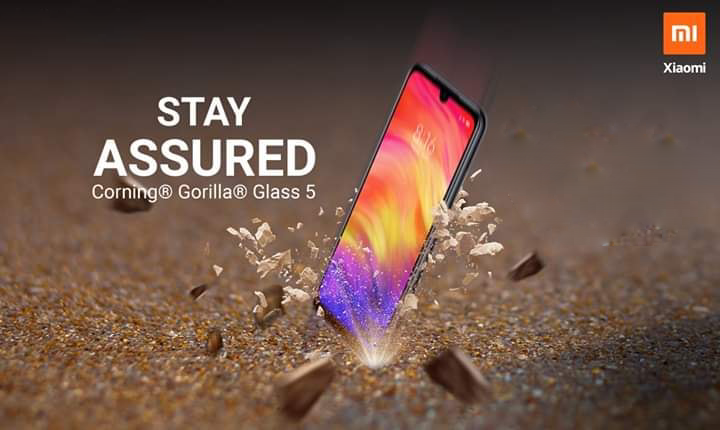 One of the best features of Redmi 8A is the giant 6.22inch high definition LCD display with a dot notch design. To increase the experience even higher, the display is protected with Corning Gorilla Glass 5 which would protect the device from accidental falls and drops.
Corning Gorilla Glass 5 is a new glass solution that raises the bar for protection against drops higher than ever. It can survive 1.6-meter, shoulder-height drops onto hard, rough surfaces up to 80% of the time. That's up to 4X better in drop failure height than competitive glasses, giving consumers the drop protection they need if they fumble their phones while snapping photos, texting on the go, watching videos, or performing other everyday activities at or below shoulder level. And the best part is even though Gorilla Glass 5 is so much tougher, it still maintains the damage resistance, optical clarity and touch sensitivity. Gorilla Glass is famous for ensuring the OEMs that use Gorilla® Glass 5 on their mobile devices to offer consumers with the ultimate combination of protection and performance for their high-resolution touch-enabled devices.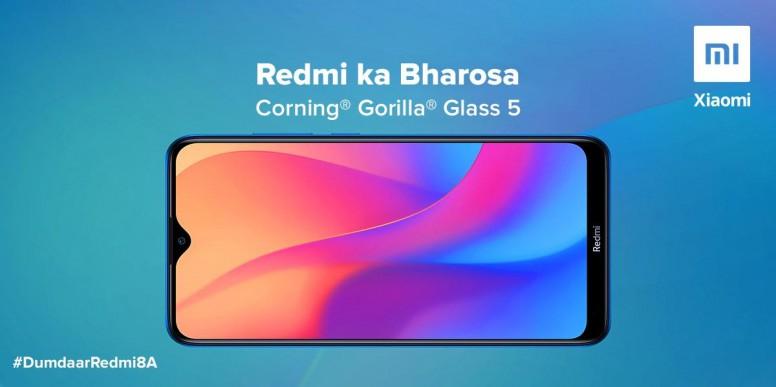 This Gorilla Glass protection is usually available only on high-end devices and most smartphone brands avoid using it to keep the price low. But they are also compromising on the quality and protection of the device. But Redmi has done something spectacular with Redmi 8A by bringing this technology in this price segment. It is one of the latest Glass Protection made available by Corning's Gorilla Glass which purely gives protection from scratches to any extend and accidental drops and falls to a great extent. By having such protection to the display, you can confidently put your device in your pocket or bag without the fear of scratches.
Aura wave Grip Design with P2i Coating: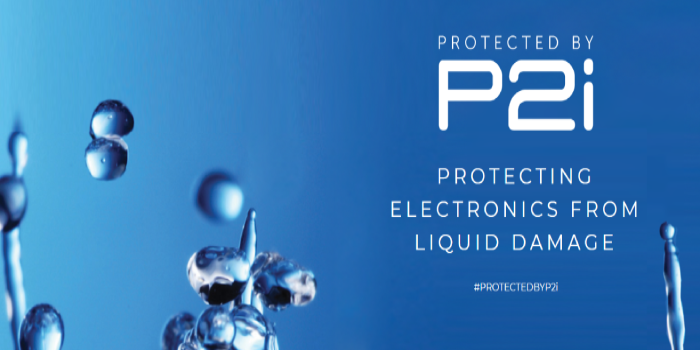 P2i has come up with Splash-Proof technology to make devices water-resistant, improving their reliability and enabling them to survive liquid exposure in everyday accidents.
According to them, this is the minimum protection every electronic device should have. The P2i splash-proof technology uses ultra-thin, invisible nano-coating adds functionality to the devices without compromising the look, feel or performance.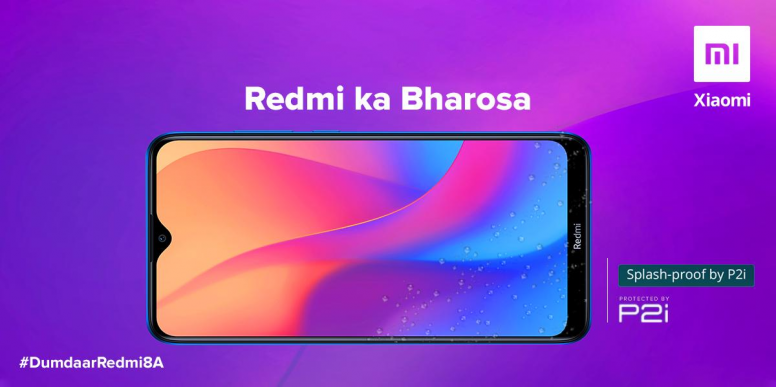 As I have mentioned about Corning Gorilla Glass 5 technology, Similarly P2i splash-proof coating is also mostly seen in mid-range or higher devices and to see that on a device in this price segment is truly mind-blowing. With splash-proof coating, your device will have a great resistance to humidity and accidental splashes. It will repel water from the device surface and allows it to flow down the side than to get into it. Many of us had the situation of such accidents like sudden rain or coffee or drinking water splashes, this coating will make sure your device is fine. Redmi has done an excellent job of bringing this technology to all users.
Conclusion :
As you have read more about Corning Gorilla Glass 5 and P2i coating, it can be easily said that these features were exclusive to high-end smartphone only and seemed like would never be making way to smartphones in this price segment. But here is where Redmi has done their magic. The ultimate motto "Innovation For everyone" is held up by the team once again. How Redmi could bring these features to a device in this price segment is nothing short of a miracle. This is a great chance for smartphone lovers to grab all these features in this price range. It would be a very good deal for no doubt.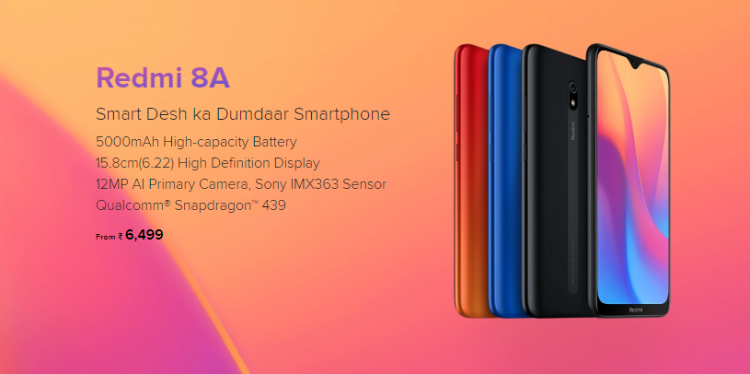 Hai Na Redmi 8A Dumdaar!!
What do you think let us know in comments below
Subscribe to our columns to Stay updated with interesting Debates, Polls, Tutorial and more from Device Team: