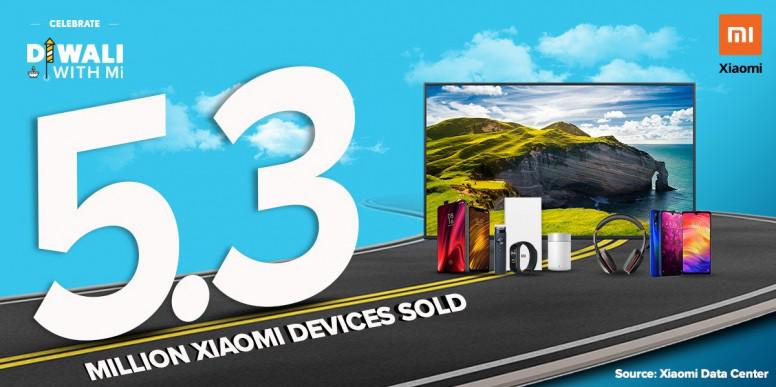 Hello Mi Fans,
We have just broken another record, Xiaomi has sold more than 5.3 million devices during the Diwali Sales across mi.com, Flipkart and Amazon India. These include all the wide variety of Products that Xiaomi sells in India including Smartphones, Smart TVs, accessories, Ecosystem and IoT products. That comes down to like 525 devices sold every 60 seconds.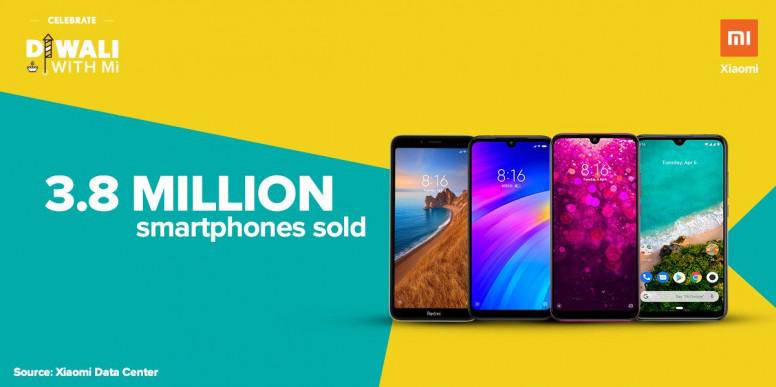 During the Sale period, Xiaomi sold more than 3.8 million smartphones, which means 50% more than the best numbers of Diwali Sale last year, Fun Fact: It was Xiaomi India who sold the most devices last year, which mean more than 50% YOY growth. The best selling devices during this year were Redmi 7A, Redmi 7 and Redmi Y3 on Amazon and Redmi Note 7 series on Flipkart. Not only smartphones, but we also sold more than 250k Smart TVs this Diwali season. All the sales figures are more than any other brand in the market.



Xiaomi is No.1 Smartphone Brand by a huge margin, Thank You for making this Biggest Sale in history. Let us know which devices did you buy during this Diwali Season!!!