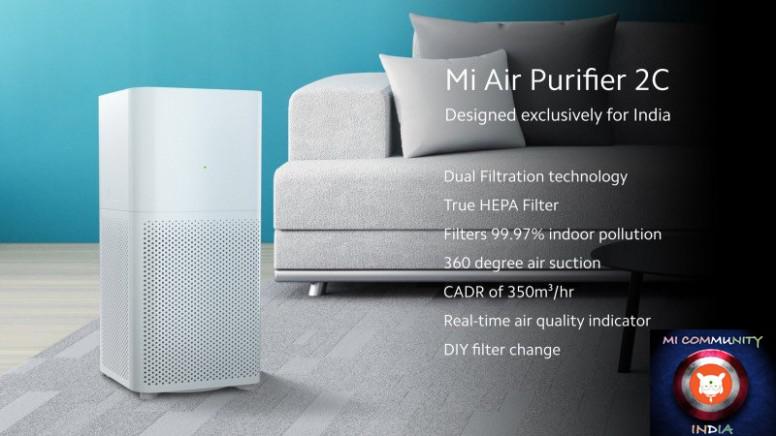 Hi Mi Fans,
Xiaomi has launched a new air purifier in India. It is called the MI Air Purifier 2C. It has been designed particularly for the Indian market. Because the air quality in most Indian cities are polluted.
So, what do you get with the Xiaomi
Mi Air Purifier 2C
? It has a very similar tower design which means the
360-degree
filter allows for a much wider intake than what most air purifiers would allow. There is an air quality indicator at the front and the purifier notifies you when it is time for a filter change though that is a color coded method and there is no
AQI display
. This is good for room sizes as large as
452 square feet
. There is an
OLED display
, for instance, that shows you information such as the air quality, the purifier operation mode and the temperature in the room. You can operate this from the Mi Home app.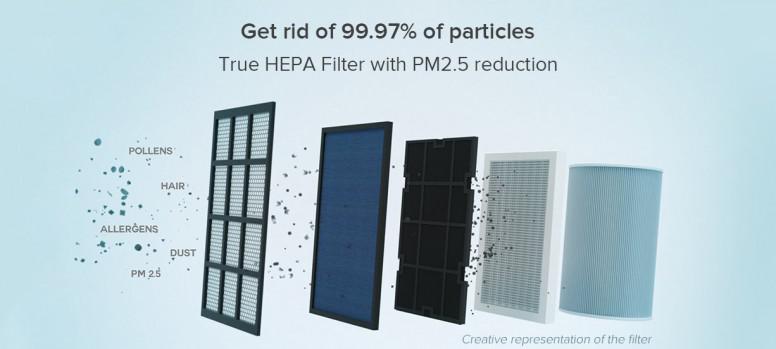 Mi Air Purifier 2C specifications
The Mi Air Purifier 2C comes with dual filtration technology and HEPA filter. As per the company, it filters 99.97 percent of indoor pollution and has 360 degrees of air suction. It has 1000+ intake holes and delivers a CADR (clean air delivery rate) of 350 cubic metres per hour. It has an OLED display to provide you with the real-time PM2.5 level updates. There is also a built in infrared sensor to detect pollution levels while purifying the air. The Mi Air Purifier 2C has an LED equipped real time air quality indicator that highlights air quality in three different stages. The machine produces 63 dB of noise level and around 4.1 kilograms in weight
How it works ?
The Mi Air Purifier 2C has advanced Dual Filtration technology it traps most airborne pollutants including pet dander, dust, mold spores, pollen, bacteria, viruses and other allergens with 99.97% efficiency. It is an Ideal product for those who are suffering from allergies.
Easy operation and maintenance
Its operation and maintenance is very easy. Any one can change the filter in just under 10 seconds with a single button controls.
(source)

So Mi Fans I hope you liked this product Mi Air Purifier 2C.