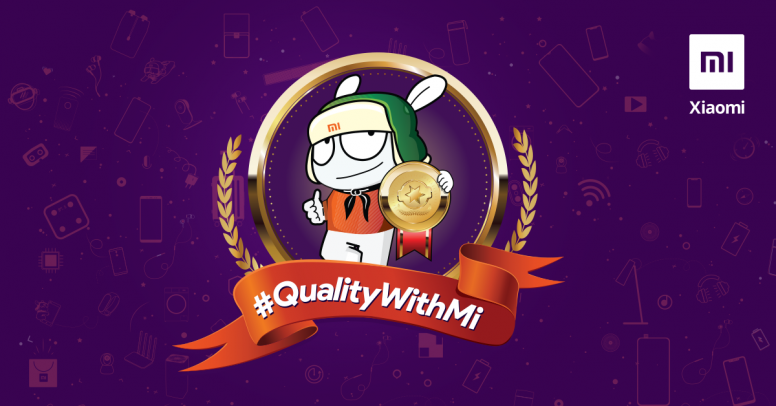 "Innovation defines how high you fly, quality defines how far you go" - Lei Jun
This powerful statement from Mr. Lei Jun, co-founder and chairman of Xiaomi, elegantly captures Xiaomi's commitment towards the quality products and services. Commemorating our obsession with quality, we are celebrating #QualityWithMi this November. Let's hear what Muralikrishnan B, COO at Xiaomi India & C. Ramanathan from QMO at Xiaomi India have to say on our promise of #QualityWithMi down below in the video.
What calls for the #QualityWithMi Celebration? A little about the World Quality Day
Fuelled by the desire to improve the production of reliable munitions after the First World War, Technical Inspection Association was established in 1919. Evolving through the years, in 2007 they developed into the Institute of Quality Assurance, and after receiving the Royal Charter, it became The Chartered Quality Institute (CQI).
Legacy of passion for trusted products and services is being celebrated as the 'World Quality Day' every year by CQI, on the second Thursday of November every year.
We, at Xiaomi, put quality foremost in all our products and services through robust assurance systems and by following the culture of continuous improvement ensuring the progress, making us the
No. 1 Quality Brand as per RedQuanta
. Celebrating this spirit towards excellence, we are honoring the initiative - World Quality Day by celebrating #QualityWithMi.
Have the oldest story to describe Xiaomi's Quality? Tell us to win Redmi Note 8 Pro
If you happen to have a wonderful story describing our quality of the products, share your story on our social media handles telling us how Xiaomi's quality has made a difference to your life using #QualityWithMi. 50 lucky Mi Fans will win Mi Smart Band 4 and one special lucky Mi Fan with the oldest story will win the Redmi Note 8 Pro.
We have many more surprises in store for you for the next few weeks, stay tuned for more!