ALWAYS BELIEVE THAT SOMETHING WONDERFUL IS ABOUT TO HAPPEN
Xiaomi was founded in 2010 by serial entrepreneur Lei Jun, who believes that high-quality technology doesn't need to cost a fortune. Xiaomi, popularly known as Mi is relentlessly creating remarkable hardware, software, and internet services for and with the help of Mi fans. Mi, as a Fan-Centric Company, is always incorporating their (fans) feedback into its product ranges. Mi is passionate about being the most user-centric Mobile Internet company, creating innovation that everyone can enjoy. "Just for fans" is the slogan of Xiaomi as every step of the way is led by its hard-core fans. It is with this mentality and dedication, combined with the support of Xiaomi fans that has made Xiaomi products so unique.

Mi Fan Clubs are made up by Mi Fans, for Mi Fans. It's where passionate, like-minded Mi Fans come together in their local communities and take part in Mi-related activities. There are 120 Mi Fan Clubs in China and globally Mi has fan clubs in Singapore, Hong Kong, Malaysia, and Indonesia but in India, we are going to have even more. Right now in India, Mi has 19 official Mi Fan Clubs from the Cities / States Pune, Delhi, Mumbai, Kolkata, Vizag, Chandigarh, Ahmedabad, Kerala, Bhubaneswar, Bangalore, Hyderabad, Vadodara, Jalandhar, Agra, Tripura, Lucknow, Patna, Jaipur and Meerut. We are representing the tiny hilly state of North-East India, we are not less passionate about Mi than any other Mi Fan Clubs around the Globe. It is our commitment to our passion and love for Mi that we are striving our level best to build a strong bond among all Mi users of Tripura as well as India. We wish to be a part of the Capacity Building that is carrying forwarded by each and everyone who directly or indirectly is a part of Mi Family. And so, we are here!


To be a part of Mi Fan Club Tripura, join us on
Official Telegram Group:
Click here!
Official Telegram Channel:
Click here!
Official Twitter Handle:
Click here!
Official Instagram Handle:
Click here!
|| QR Code For Telegram Group ||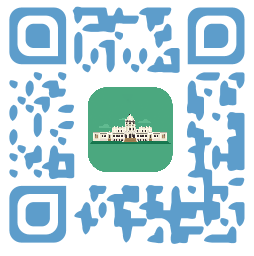 You can also contact us if you have any queries using below links on Telegram or on Mi Community:

MiAkash:

@MiAkash


FAQ - (Frequently Asked Question)
Q - Why a group on Telegram and not on WhatsApp?
A - Telegram is much secured. It has less privacy concern. Telegram doesn't require your mobile number, the account can be shared by user IDs. So that's why we have decided to use Telegram. Pretty cool, isn't it?


Rate