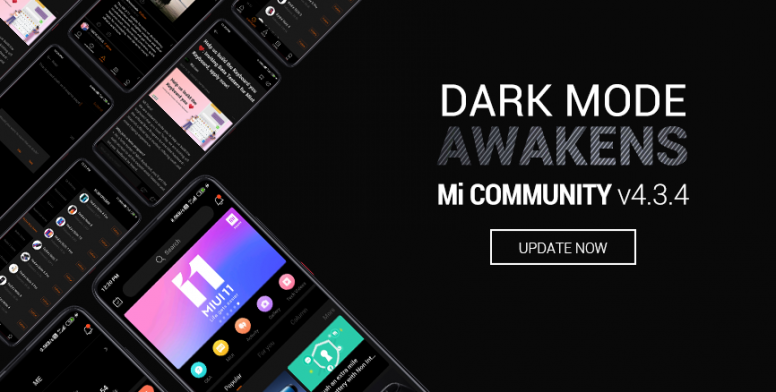 Mi Fans, we listened!

Geek or not, Wayne fan or Vader fan, each of us appreciates the improved usability and readability the 'Dark Mode' offers when it comes to the UI. Well, let us break a piece of exciting news that we are introducing a dedicated 'Dark Mode' with Mi Community v4.3.4


Along with this, we have some more updates to share.



Here's the full changelog
[New] Dedicated 'Dark Mode' for Mi Community app

[New] Updated SDK for integrated Mi Store

[New] Save a 'Draft' when editing a 'Thought' tab on 'Feed' activity page

[Fixed] Landing to an old version of thread content, when entered through the link

[Fixed] Missing content in 'Following' tab on 'Feed' activity page

[Fixed] Known bugs



Upgrade to Mi Community v4.3.4
Click
here
if the button doesn't work
While you update, here's a chance for you to win the rare time-limited medal:
Update Mi Community app to v4.3.4

Send us a screenshot below in the comments



Medal Preview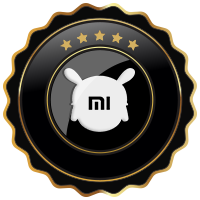 Dark Mode Awakens | A deep dive
When we introduced a Dark Mode in MIUI, the excitement, we received from MIUI fanbase was like never before. Not just that, some Mi Fans requested Dark Mode to be integrated within Mi Community app incessantly, quickly it became the top requested feature.
Well, we listened!
Improved Readability
With Dark Mode enabled, Mi Community app will use the black and grey color palette across the user interface, icons, menus, and switches while bringing text content a foot forward with a brighter white palette - achieving the needed vibrant contrast.
Mi Community, being the content platform, we could only imagine the positive impact that Dark Mode would drive in uplifting the reading experience and putting what matters first - your content, while the other UI element takes the back seat. Not just that, we believe, Dark Mode will be an imperative tool that you'll utilize for your longer session of reading and interaction with your fellow Mi Fans, especially during the night.
Enough talks, it's time you upgrade and try it out yourself.
How to enable Dark Mode in Mi Community app?
Update your Mi Community App to v4.3.4.

Open Mi Community App & sign in.

Go to Me Tab and from the upper left corner, click on Settings cog.

There you will find the 'Night Mode', enable it.

See how it look in your favorite color!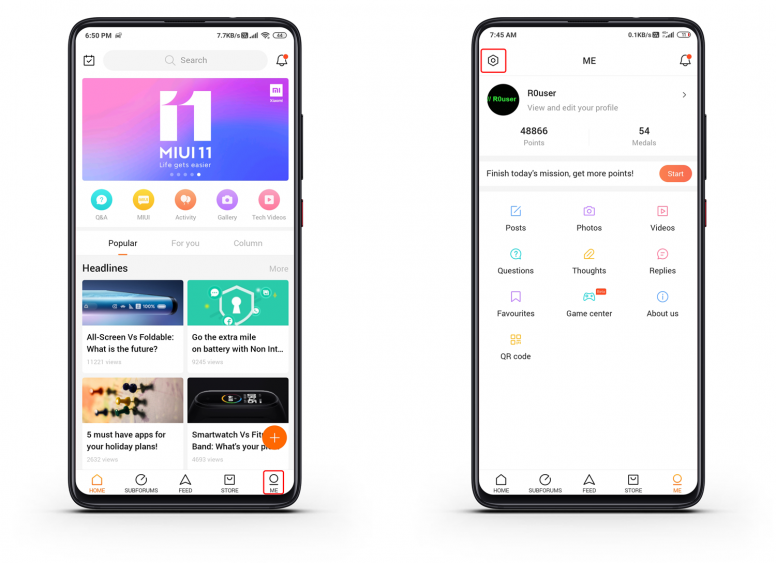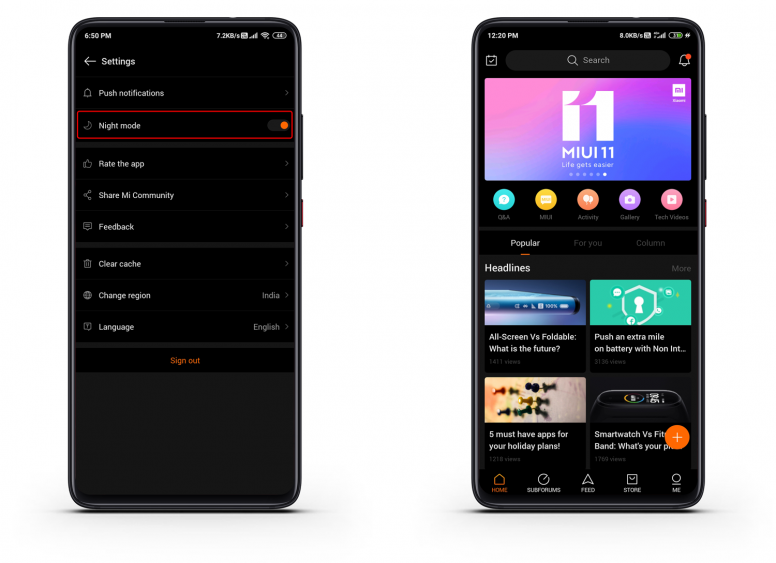 Save a draft while posting a 'Thought' during a discussion:
A minor but very well needed implementation as while having a discussion under a 'Thoughts' tab, some of us always tend to forget a link or media and had to be okay with losing the content typed. Well, now you can just go back and keep the draft saved and come back to add what's required.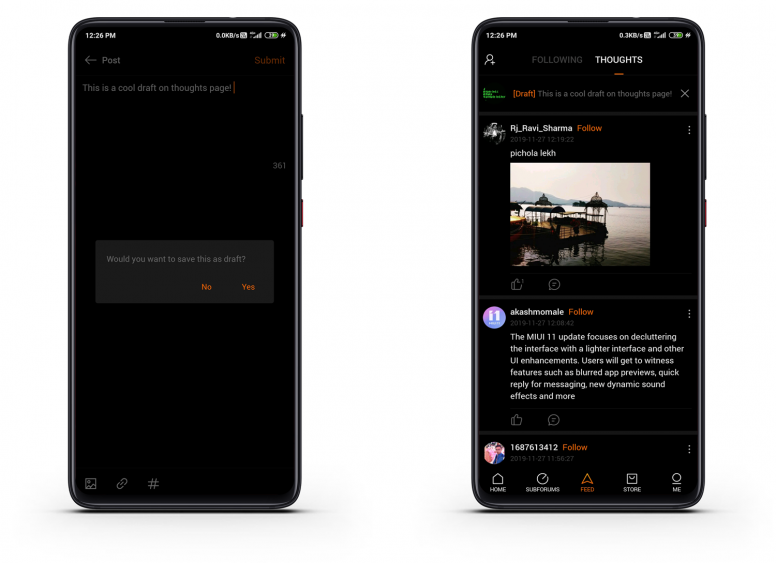 We are constantly working towards improving your experience in the community,
do let us know your suggestions and feedback down in the comments.
Rate