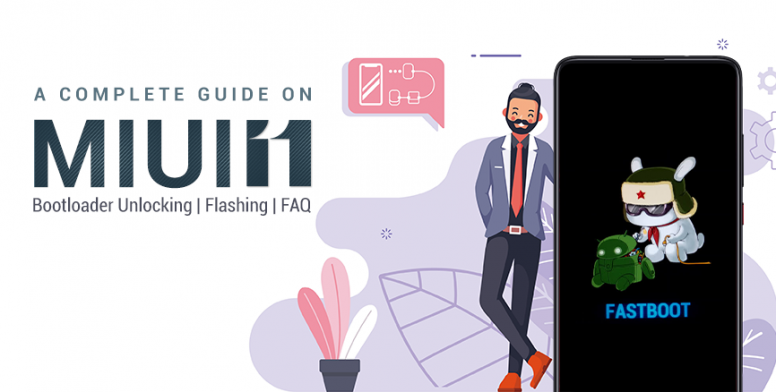 Howdy Mi Fans!
Smartphones from Xiaomi run on a custom skinned version of android known as MIUI which recently received a major update and it was phenomenal. As an android user, you might have been wondering how to do stuff like unlocking the bootloader, flashing ROMs, etc. that still look like some sort of magic to you. Aye! I can see you nodding your head. Grab your phone and a PC because you are in the right place!

Prerequisites:

Your Xiaomi Smartphone
A Computer
MIUI Fastboot ROM [Download]
MIUI Recovery ROM [Donwload]
A bit of patience

Important points to be noted before Flashing:
Make sure your phone's battery is above 60%
Always take a backup of Call History, SMS, Apps & Multimedia content from the device internal storage as the process may wipe the data completely
Please make sure you remember your account credentials and security questions before resetting or flashing the device
Remove safety locks of your device like Sign out your Mi Account, Turn off the screen lock, Sign out of your Google account




FLASHING GUIDE


✒ Recovery Method:
The recovery method is the simplest form of updating your device. This method is also used for installing OTA Updates that are being pushed by the device manufacturer to your device over the internet. However, you can download a "Recovery ROM" from the MIUI ROM Download section and update your device manually.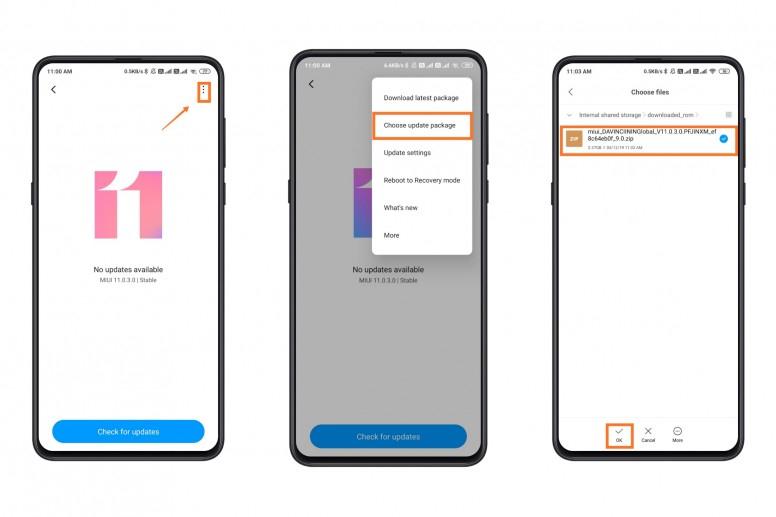 Download the right package for your device from the MIUI ROM Download section in Mi Community
Once downloaded, place the file in the 'downloaded_rom' folder (Internal Storage)
Now go to settings - About Phone - system update - Tap on three dotted hamburger button in the top right corner
Select choose the update package option
Select the file you have just downloaded, click "Ok". It will take some time to update do not interfere in between
The system will reboot to MIUI once the update is done


FAQs and troubleshooting:
Question: Why there is no option to choose an update package?
Answer: To enable the choose update package option tap on the MIUI logo ten (10) times.

Question: Getting an "Unofficial ROM or package" error while choosing the update package file.
Answer: Update zip is encrypted and it can only work once when you first select the package it will decrypt if the process is halted for any reason the file cannot be used again you need to download the file again.

Question: Can we downgrade the MIUI version via the updater app?
Answer: No, the Updater app will not allow downgrading the MIUI version. For downgrade, you need to flash via fastboot.

✒ Fastboot method:
In a scenario when you are on unofficial/developer ROM and you want to flash MIUI it is recommended that you use the "Fastboot Method" as other methods are not that reliable. This method even applies to scenarios when your device has been partially bricked. Please follow along to use the "Fastboot Method". But before you do so, make sure you unlock your device's bootloader.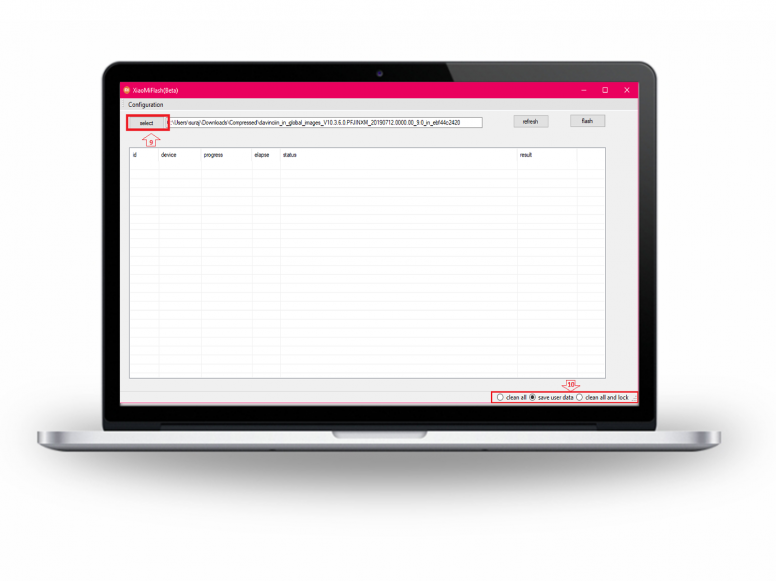 Download the Fastboot ROM for your device from and extract the file using 7Zip.
Place the extracted files to Drive "C" and make sure there are no special characters and spaces on the folder name. [Important]
Make sure your device bootloader is unlocked.
Download and Install Mi Flash Tool on your PC.
Download fastboot drivers and install them on your PC.
After installing drivers restart your PC.
Switch off your device and enter into Fastboot Mode by pressing the Volume down + Power button simultaneously.
Connect your device to PC using a USB cable.
Open the Xiaomi flash tool.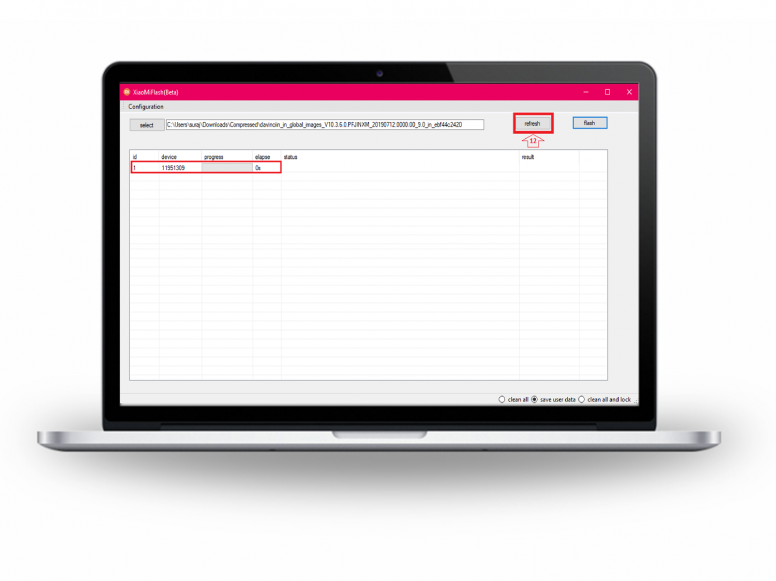 Click on the refresh button to check the connection status of your device on the flashing tool.
Click on the "Select" button and navigate to the FastBoot ROM folder which you want to Flash and Press "OK".

In the bottom of the Xiaomi flash tool, you will find three options:
Clean all: Will clean all internal storage data and keeps your bootloader unlocked after flashing the ROM.
Save user data: will not delete your internal storage data.
Clean all and lock: Will clean all storage data and lock the bootloader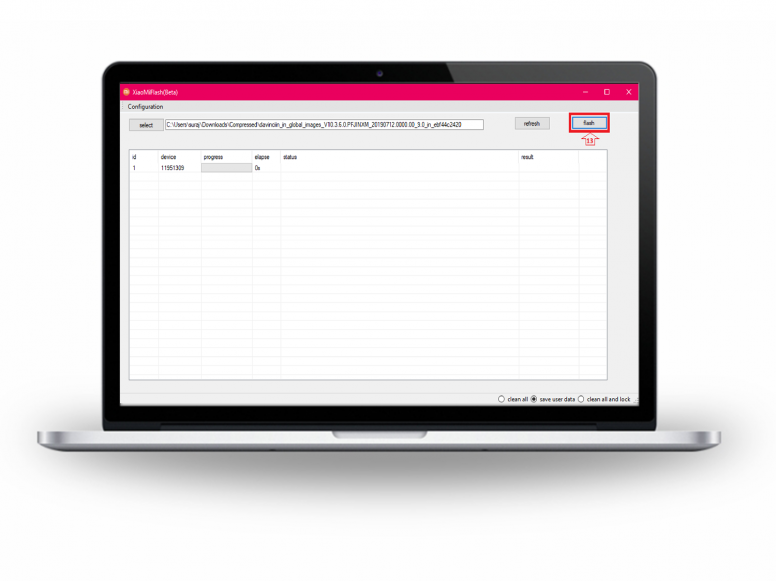 After choosing your desired option, click on the refresh button and your device will appear in the Mi Flash Tool window if it is connected.
After you see your device appears in Mi Flash Tool. Press Flash Button to start flashing the ROM on your device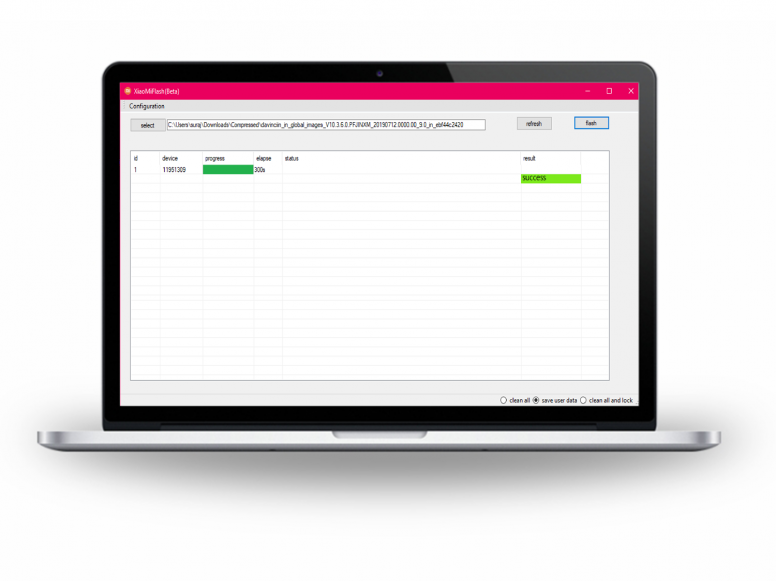 After clicking the "Flash" option. It will take around 10-15 minutes to flash your device depending on your system.
When the operation is completed. You will see Progress Bar in green
After the complete operation, your device will be booted automatically with MIUI.

✒ Unlocking Bootloader
The unlocking bootloader process is now simplified and you don't have to fill in the application form or wait for the SMS anymore. However, a waiting period and instruction will be displayed in Mi Unlock Tool. Use your phone actively during the waiting period.
Follow these steps to unlock bootloader:
Download the Mi Unlock tool on your PC
You must ensure that your device is functioning normally (not in bricked, boot loop state) and connected to the internet.
Log into the Mi account on your device.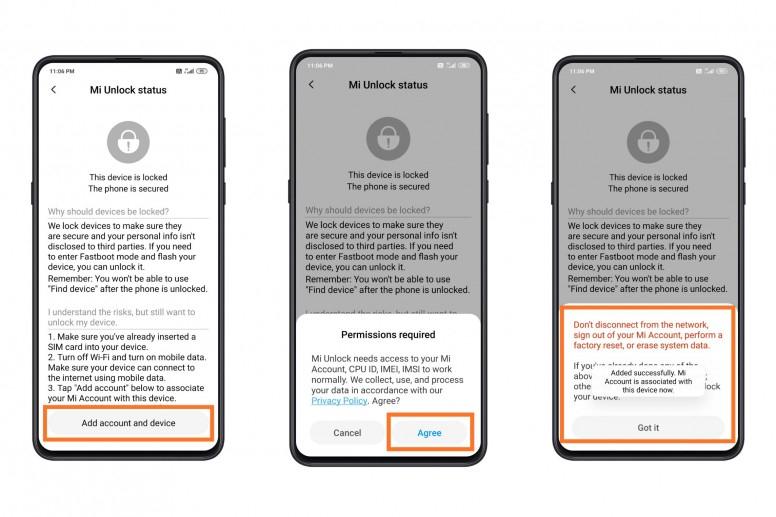 Go to your device settings - About phone - MIUI Version (Tap 7 times to enable developer options)
Settings - Additional settings- Developer options - Mi Unlock status and click on "Add account and device"
Settings - Additional settings- Developer options - Enable USB debugging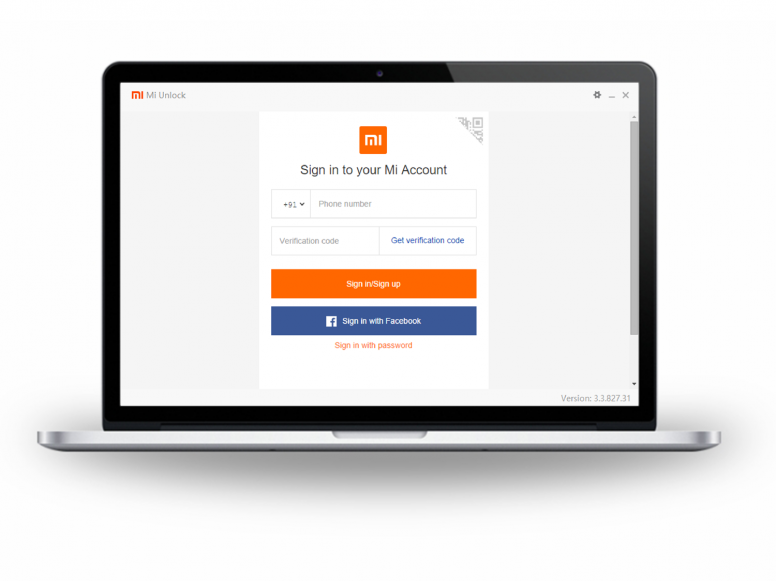 Once you get the successful toast, turn off your device, press the Power button and Volume down button simultaneously to enter fastboot mode
Open Mi unlock tool and log in with the same Mi account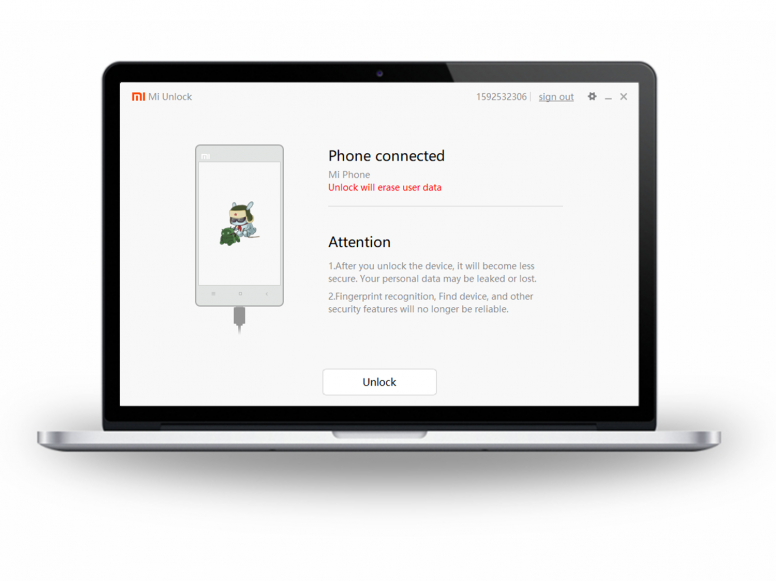 Connect your device to your PC using the OEM USB cable.
Press 'Unlock' and you will get the timer or waiting period to successfully unlock your device.
Now wait for the waiting period, do not factory reset or logout the Mi account from your phone in between. Otherwise, the timer will be reset.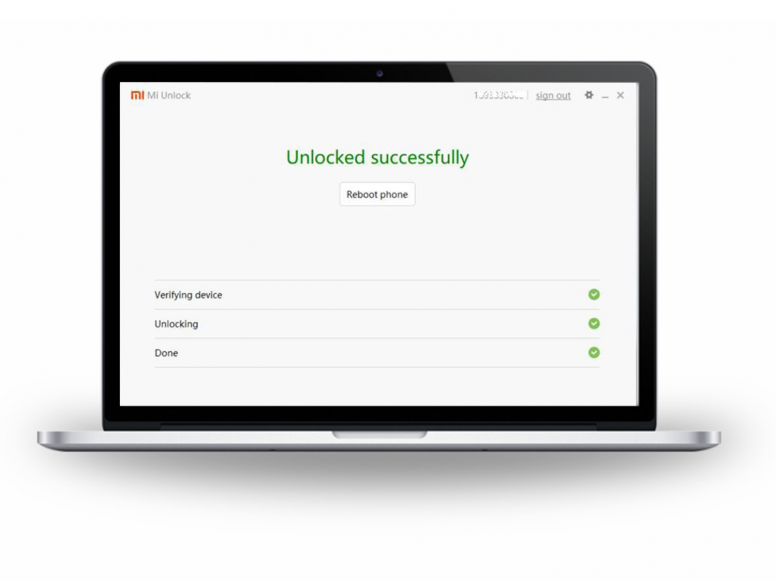 Once the waiting period is over, try unlocking the device again. Once the bootloader is unlocked, the device will reboot automatically and if not then click on "Reboot phone" to reboot the device.

FAQs and Troubleshooting:
Question: What Mi devices are locked?
Answer: All Mi devices launched in the year 2016 onwards.

Question: How to check whether the bootloader is locked/unlocked?
Answer: Go to Settings - Developer options - Mi unlock status - here we can see the status of the bootloader.

Question: Flashing full ROM in unlocked bootloader will lock the bootloader again?
Answer: No, Flashing full ROM in unlocked bootloader will not lock the bootloader again.

Question: How to lock the bootloader?
Answer: Choose to clean all and lock options during fastboot.

Question: What if there is a USB error?
Answer: Try with another cable or port. Install ADB fastboot drivers and try again.

Downloads:


| | |
| --- | --- |
| Minimal ADB Setup | |
| Mi Flash Tool | |
| Mi Unlock Tool | |
| 7ZIP Setup | |
If you have any queries, feel free to drop comments below. I will be happy to assist you.
Regards
Suraj Sharma
MIUI Support Team
Credits: Deeptesh Biswas, Siva Abhi, and Lavnidhi
Rate