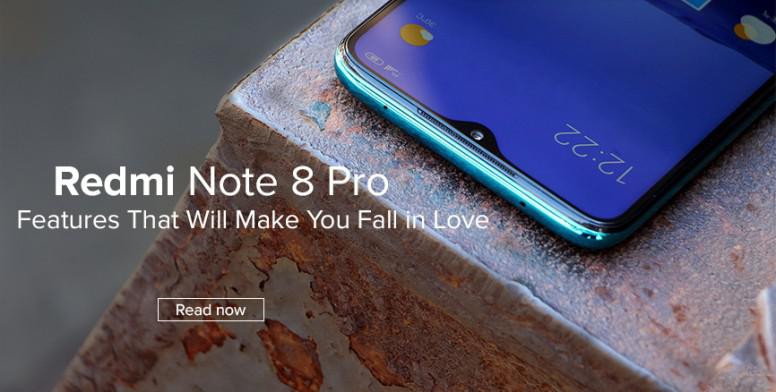 Hey, Mi Fans,
It's been more than a month since the Redmi Note 8 Pro has been in India and it is making a breakthrough in the market. Interestingly, in just a month, more than 1 million Redmi Note 8 series sold out globally. The Redmi Note 8 Pro is a beast in every aspect be it camera, performance, design, power, and others. In this thread, I will share 8 reasons why Redmi Note 8 Pro should be your next personal device. Let's get started.
1. World's First Smartphone with MediaTek Helio G90T
Redmi Note 8 Pro is the World's First Smartphone to feature MediaTek Helio G90T, specially designed for gamers. It is clocked at 2.05GHz frequency to deliver exceptional performance. MediaTek Helio G90T comes with a pair of Arm Cortex-A76 cores which handles the heavy tasks such as PUBG in HDR and six Arm Cortex-A55 cores that lets you multitask without any hiccups. These cores form an octa-core cluster that works seamlessly together to give a Flagship level performance experience.
2. Flagship Level Gaming Experience with Mali G76 GPU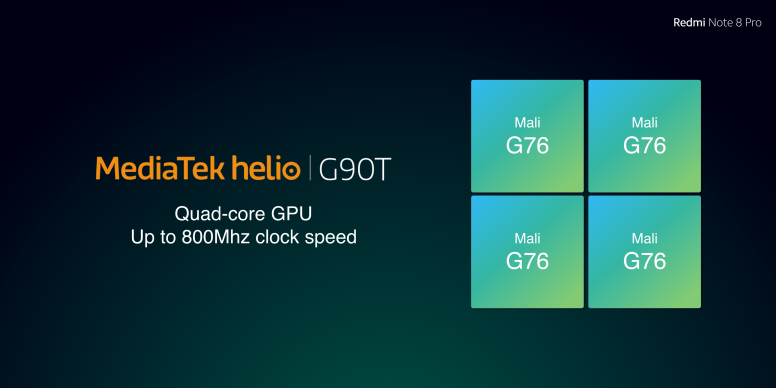 MediaTek Helio G90T comes with flagship-level GPU Mali G76 which is a Quad-core GPU with a clock speed of up to 800MHz. The Mali G76 GPU provides dramatic uplifts in both performance and efficiency for complex graphics and Machine Learning workloads. With Mali G76 GPU, you can seamlessly play Fortnite, PUBG, and many other high graphic games with the ultra-fast response and smooth FPS.
3. Liquid Cooling Technology to keep your device cool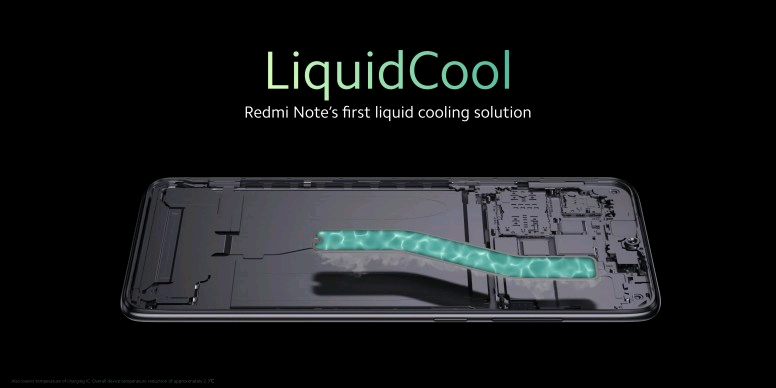 Powered by MediaTek Helio G90T, the Redmi Note 8 Pro is the best device to give you excellent gaming experience. But what about the heating issue? Don't worry, Redmi Note 8 Pro comes with liquid cooling technology that keeps your device 4 - 6 degrees cooler, ensuring game loads and runs smoothly. The device lets you play games for a longer period of time without any drop in performance, delivering the ultimate gaming experience
4. Best Ever Gaming Experience with MediaTek HyperEngine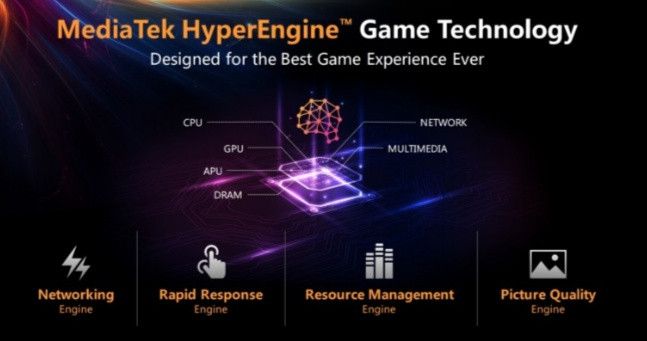 Redmi Note 8 Pro not only features Helio G90T but it is also paired with MediaTek HyperEngine gaming technology. It is designed for the best gaming experience ever. MediaTek HyperEngine is a bunch of smartphone enhancements that improve overall gaming experience like rapid touch responsiveness, clearer picture quality, CPU/GPU management to powers heavy gaming with smooth and dropless performance and upgrade in connectivity over 4G VoLTE and Wi-Fi.
5. World's First 64MP Primary Camera Smartphone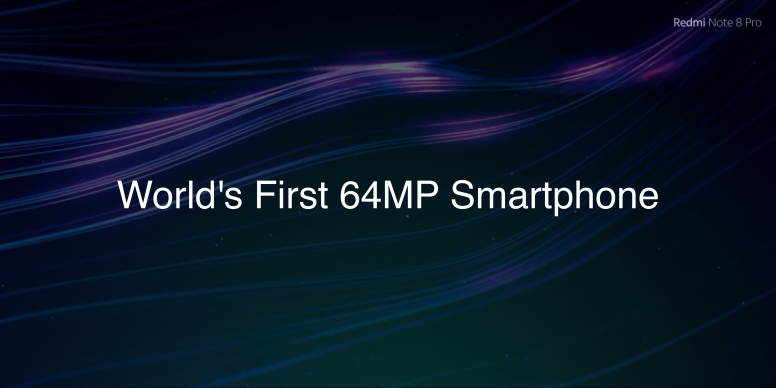 Redmi Note 8 Pro comes with a 64MP primary camera. Redmi Note 8 Pro features primary 64MP Samsung ISOCELL GW1 sensor which captures image at 9248×6936 pixels. Redmi Note 8 Pro uses quad-pixel technology to take shots with incredible details and night-shots with the best low-light performance.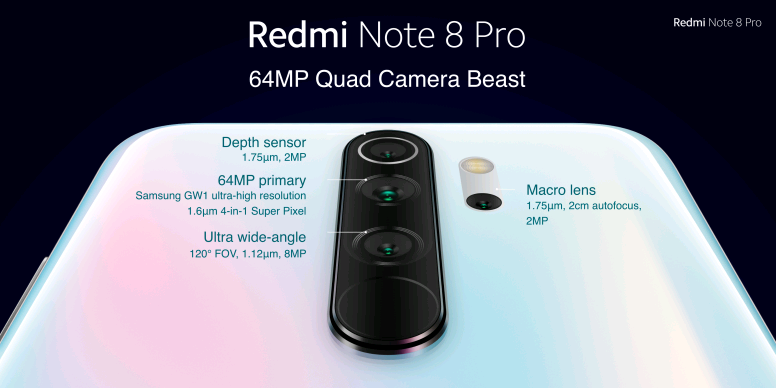 Redmi Note 8 Pro is the #64MPQuadCamBeast. It not only features 64MP primary sensor but also comes with a quad-camera array, which allows you to capture incredibly detailed photos and night-shots with the best low-light performance ever. Redmi Note 8 Pro has a quad-camera array with a 64MP primary sensor, a second 8MP ultra-wide-angle lens which enables you to capture a 120-degree ultra-wide picture, a third 2MP depth sensor which lets it capture best portrait shots with best edge detection, and a fourth 2MP macro lens with 2cm focus detection.
6. Live longer with Long Battery Life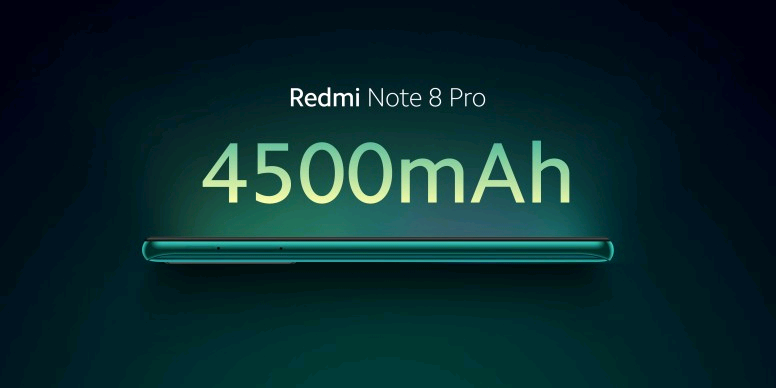 To deliver longer duration smooth gaming with incredibly perfect shots, the beast comes with a large 4500mAh battery to offer real gaming experience. Not only this, it allows you to take incredibly perfect shots and enables you to go longer. This 4500mAh battery gives us a 2-day longer life to go like a pro. To charge it in a faster way, Redmi Note 8 Pro comes with an 18W proprietory charger in the box.
7. India's First Smartphone with built-in Alexa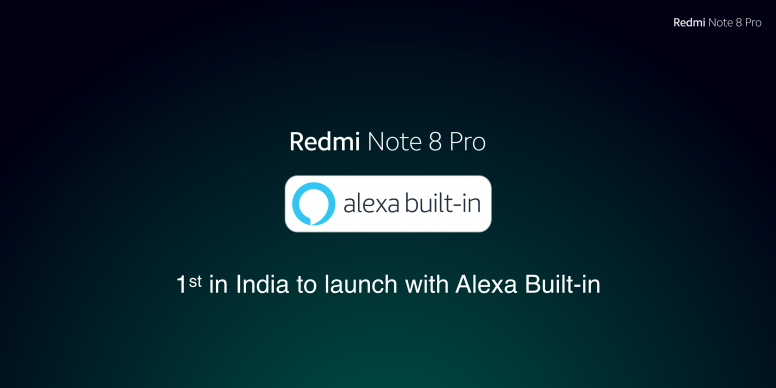 Yes! Another interesting reason to choose Redmi Note 8 Pro. The beast comes with built-in Alexa and is also first in India. So, no need to take the smartphone in hand just voice command is enough. You can also use it for switching channels on your Mi TV just by giving commands.
8. Built For Durability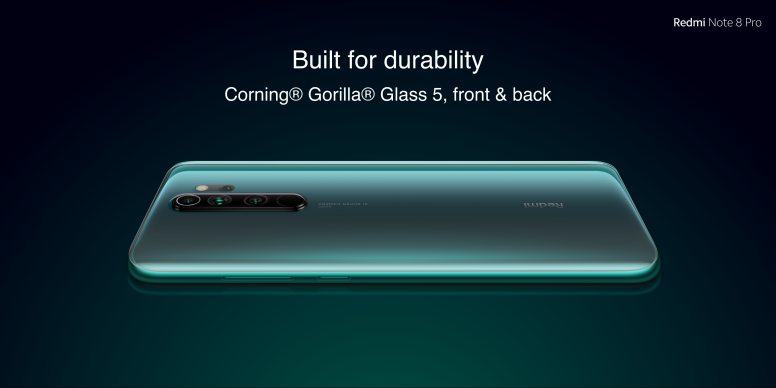 The Redmi Note 8 Pro is also a beast in durability. It comes with Corning Gorilla Glass 5 on the front as well as back which ensures resistant against scratches and drops. It also enhances the touch sensitivity.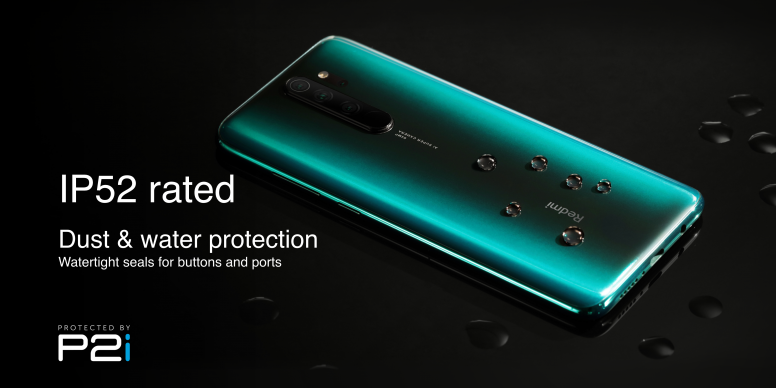 In addition, it comes with P2i coating and has the IP52 rating which gives protection against dust and water. It also had watertight seals for buttons and ports. There are plenty of more reasons to choose Redmi Note 8 Pro as your next Smartphones like 2+1 SIM card slot, WiFi X antenna, 18W in-box charger and many more.
Will You Be Lucky To Make Redmi Note 8 Pro as Your Next Smartphone?