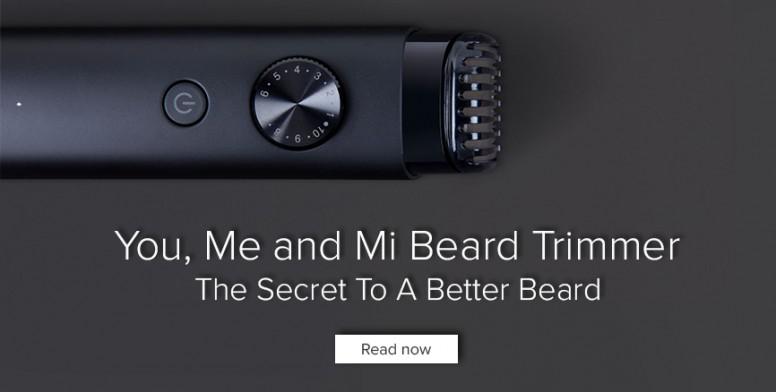 Hey Mi fans,
Xiaomi unveiled its new Ecosystem product Mi Beard Trimmer in India on 27 June. Designed for the modern Indian man, the all-new Mi Beard Trimmer is setting a benchmark to give a long-lasting impression. It is loaded with amazing features for example 40 length settings, stainless steel blades, travel lock, IPX7 Waterproof, and many more. Though it is the first personal grooming product from Xiaomi, it has created quite a buzz around.
Ultimate styling control
The Mi Beard Trimmer comes with an ultimate stylish option. It has 40 length settings with 0.5mm precision that users to different stylish option. With 2 combs that can go between 0.5mm and 20mm, this trimmer will perfectly sculpt your beard. The first comb has 0.5mm to 10mm length settings whereas the second comb comes with 10.5mm to 20mm length settings especially for users that have a long beard. It has the finest precision with 6000 oscillations per min delivering accurate cuts and even shape.
Stainless steel blades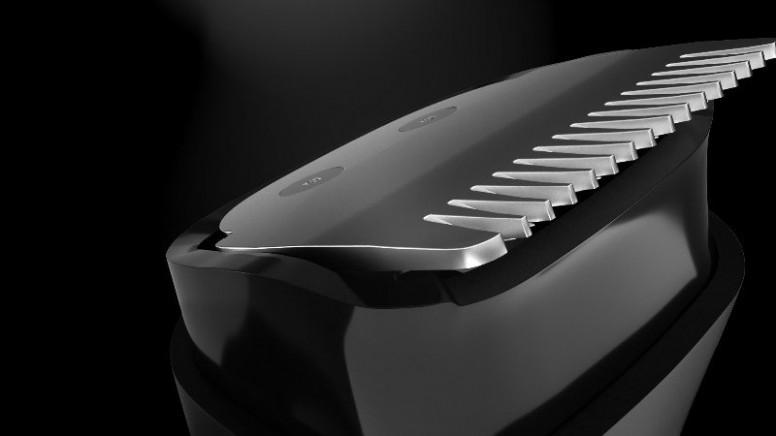 The Mi Beard Trimmer comes with the advanced self-sharpening stainless steel blades. The blades are designed with skin-friendly rounded tips to ensure no harm to the skin and to last a lifetime. It also has non-scratching teeth that offer more comfort.
Ultra-powerful battery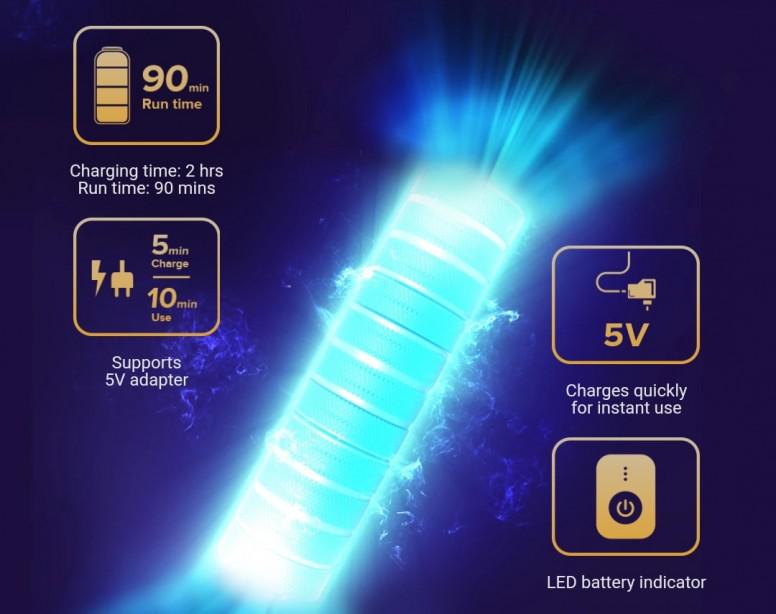 The Mi Beard Trimmer comes with an ultra-powerful battery. The charging time of Mi Trimmer is 2 hrs and run time is 90 mins. It supports a 5V adapter and can be charged using a Powerbank too. As it supports a 5V adapter, it charges quickly for instant use. The 5 minutes charge will give up to 10 mins run time so it is quite handy for travelers. The Mi Beard Trimmer has an LED battery indicator that helps to know how much battery is left in the trimmer.
Waterproof Body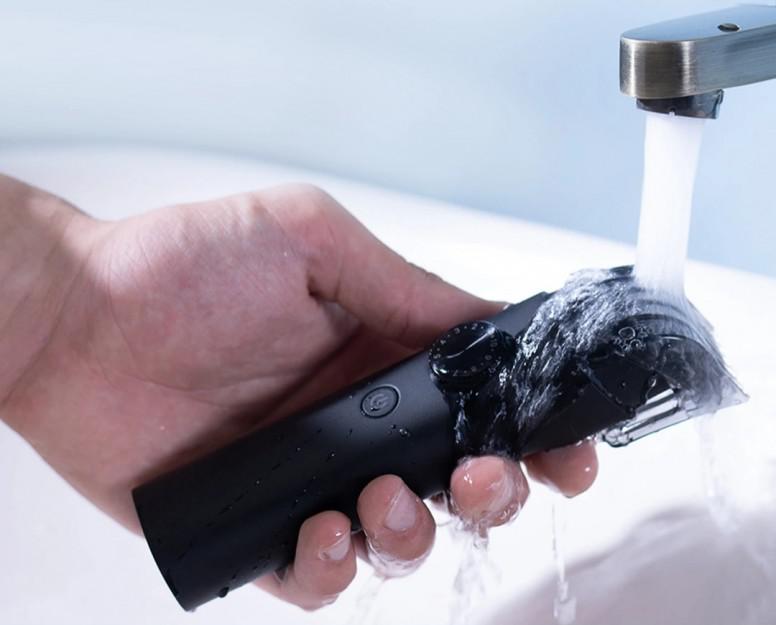 The Mi beard trimmer is IPX7 certified. This means users can fully wash the body. The whole body is hydro-resistant and fully washable. It comes with a detachable head that can be easily washed. If immersed in water up to 1 meter for 30 minutes there won't be an issue.
Great Design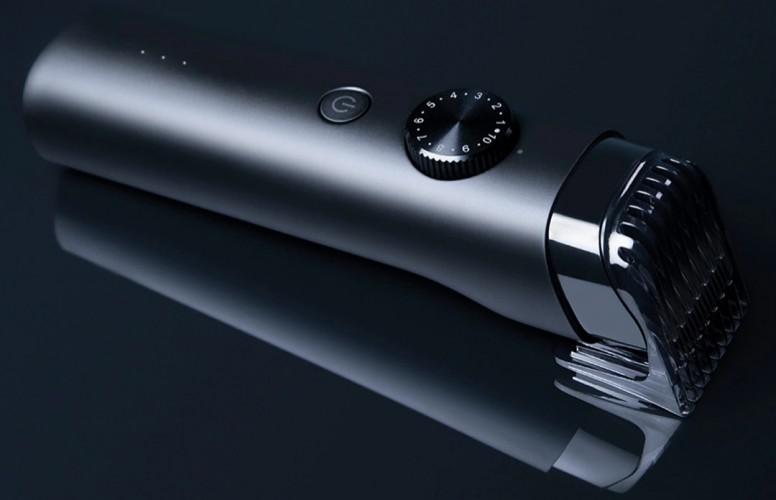 The Mi Beard Trimmer has uniquely quad edge design i.e. engineered for use with ease. The ergonomic design is easy to hold and handle. The sturdy grip allows you to reach tough spots effortlessly.
Travel Ready
It comes with a unique travel/safety lock to prevent the trimmer from switching on unintentionally. It comes with a travel pouch to prevent undue damage. To activate this feature, users have to long-press the power button for 3 seconds until the indicator lights blink three times. To disable the travel lock users need to again long-press the power button until the trimmer is turned on.
Conclusion
The Mi Beard Trimmer comes with a price tag of ₹1199/- only. At this price, the features it offers make it a great value for money to users. The amazing features like 40 Length settings, Travel lock, Great design, Waterproof body makes it a great deal. It is specially designed for a modern Indian man and it gives users an ultra-powerful performance at a great price.
So what do you think about Mi Beard Trimmer?
Please share your thoughts in the Comment box below!
Rate