Am using dual WhatsApp. While opening Original whatsapp always asking below popup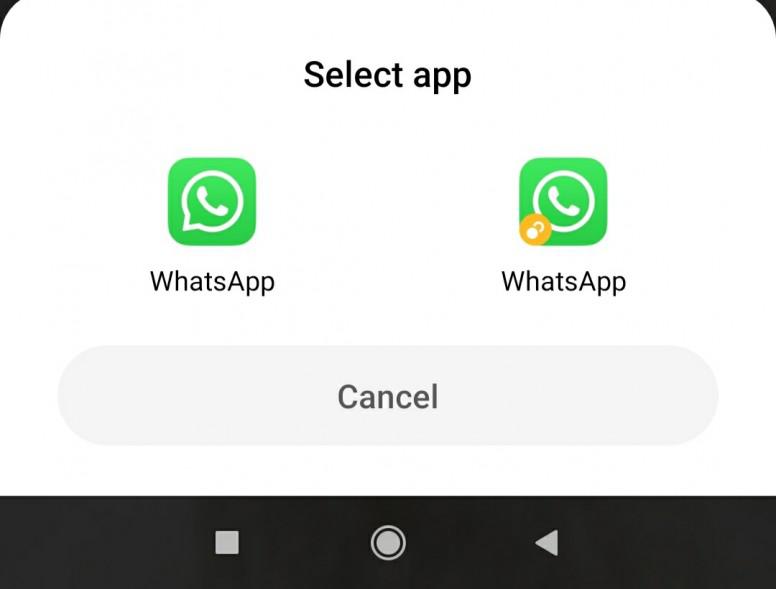 Instead of that if i click on whatsapp one then directly open WhatsApp one. If i select send one then dual WhatsApp should be open.

And also i want to hide dual apps notification. How to achieve this?