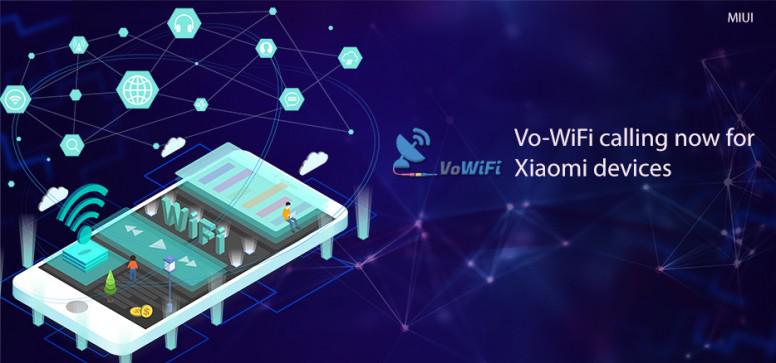 Mi Fans!
The tech world is quickly evolving. The last decade has seen many major changes, from a 3G to 4G, followed by the 4G with VoLTE being the standard and then 4G+ in terms of the speed improvement with CA. If you have been following network technology, you must have heard or come across the term - VoWiFI. Before we explain what is VoWiFi, let's check one important news related to it.

Recently Airtel started rolling out VoWiFi feature in Delhi NCR circle (other network operators to follow, hopefully). Happy and surprised to know the fact that three devices from Xioami come already with this feature VoWiFI enabled on the hardware side and users of these devices can enjoy this service right away in the supported network circle.

✒ What is VoWiFi?
VoWiFi is a Wi-Fi-based VoIP service. VoIP utilizes both the hardware and software that enables the use of the internet as the transmission medium for telephone calls, VoWiFi is the wireless version of this VoIP technology which is designed to work on devices such as Smartphones. The VoWiFi technology allows users to connect to a public WiFi hotspot or any standard private home WiFi network and make outgoing calls to any mobile phone number, landline and across operators.

✒ Devices on which VoWiFi is working:

Redmi K20 Pro
Redmi K20
POCO F1

✒ Places where VoWiFi is working:
Delhi NCR
Andhra Pradesh
Karnataka
Tamil Nadu
Mumbai
Kolkata


✒ How to use VoWiFi on the above-mentioned devices?
To use VoWiFi the service should be activated by the network operator of your area first since it's a network-dependent feature. Currently, the Vo-WiFi services have been started in the Delhi NCR circle by the Airtel network. You also need to make sure of:


You have any of the above-mentioned devices
You have the latest MIUI 11 update
You must have an Airtel broadband
Your VoLTE service for Airtel Sim should be activated. Go to Settings - Sim Card & Networks - Airtel Sim - Use VoLTE - Turn on)
Your WiFi call settings should be activated. Go to Settings - Sim Card & Networks - Airtel Sim - Make Calls using WiFi - Turn on)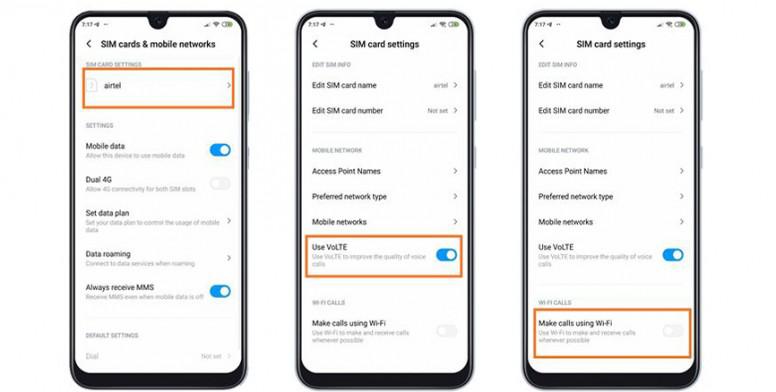 The VoWiFi calls will be placed automatically if all the above settings are turned on.
For more details about handset and process.

✒ Jio VoWiFiJio has also joined in the race of providing VoWiFi service to its users, currently, there is no official confirmation but users have stated it working for locations like Delhi NCR, Maharashtra, Kolkata. We will update here as soon as we get official statements.


Please Note: VoWiFi is a network supported feature and must be enabled by Network provider first for the region and the device must have the feature enabled too. So even though your device is compatible with WiFi calls, it won't work without proper network support.
✒ About Mi Community:
Mi Community is Xiaomi Community's official Android app and a home for Mi fans in India. It helps you share your ideas and interact with other Mi fans on-the-move. It offers a fast and intuitive interface to post threads, reply, read the news and interact with others.

✒ Mi Community App on Google Play Store:

Related MIUI Threads:-
Popular Columns across Mi Community: