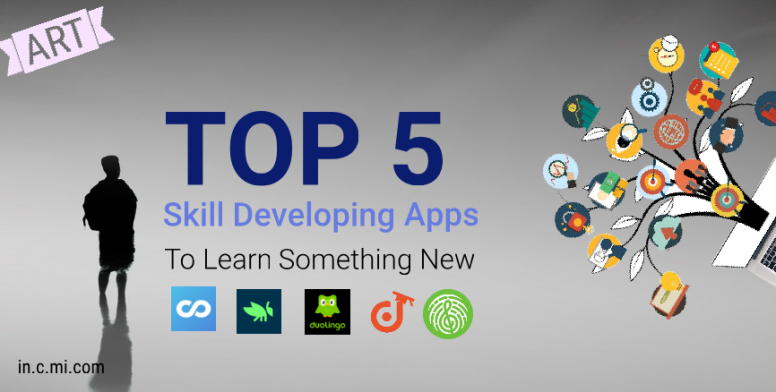 As human beings, we are always curious and eager to learn something new and that makes us different than others. As we are gradually moving towards a digital era we need more digital solutions to our day to day challenges. These apps will help you get a new skill like learning a different language, learn to code, playing musical instruments, etc. You can learn all of these from your home comfort without visiting a conventional institute. You can also get a certificate after completing your desired course. Now let us dig into the apps.



Coursera

Coursera is a digital platform where you can learn various courses without taking admission in an institute or university. You can also get the certificate after completing your respected course. Their courses are very detailed so that you can get everything you need.
Grasshoppers

Now everything is getting online. We spent most of our time on various apps. All these are made of coding. Grasshopper lets you learn coding for free. It has fun lessons and games to help you with coding. You can learn all the language and JavaScript in a fun way.
Duolingo

As the name suggests it helps you to learn other languages. You can any language you want. It has very unique lessons, games, puzzles, etc. which help to learn a new language in a fun way. You can learn all these for free that the main USP of this app.
Doubtnut

Doubtnut is a very unique platform where you can get all your doubts cleared regarding your class from 6th to 12th. You can also get topper's talk. It has a chatbot that will help you get all your doubts cleared. You can also post photos of your doubts and get it cleared with the experts.
Yousician

Yousician is a platform where you can learn various musical instruments. It has a unique game-like user interface to help you learn musical theory in a fun way. It can give you real-time feedback based on your playing. This app is really helpful in learning music.
More Like This:
[ART] Five Drawing Apps For Creative People
[ART] Uplift your creativity: Six Adobe apps you never knew about
[ART Weekly] Welcome 2020! Ten Mobile Games You Should Try In This Year
[ART] Best Five Apps Personal Growth Apps For A Better Life
This is
JayUser
signing off for now. Do share your thoughts on the comment section and let us know how many of these apps are you using right now.
A big thanks to all my App Review Teammates and my fellow Team Leader
Maji George
. I would also like to thank our Mod Wrony1119, SMod MiAkash, lungkhim7, and Admin R0user without your constant support this amazing journey wouldn't have been possible.

Don't forget to subscribe our Official App Review Team Telegram Channel
Popular Columns Across Mi Community
SUBSCRIBE NOW
Rate