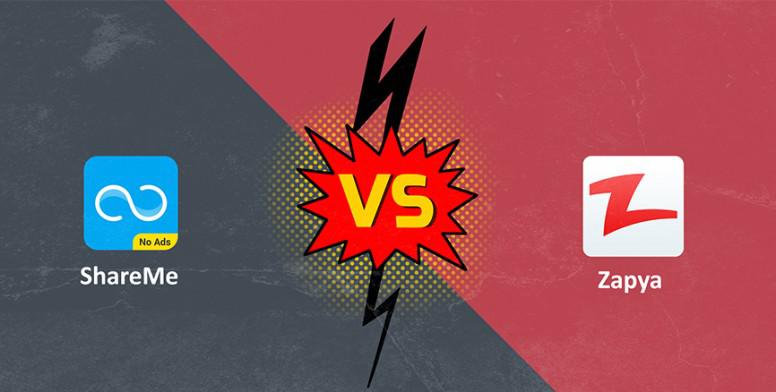 Hi Mi Fans,
Have you ever wondered which app will boost you to save a lot of time? and provide you error-free and a super speed data transfer? "Success is a slow process, and quitting does not speed it up". With this beautiful thought, let's move ahead for our today's topic on Data Transfer. We share files, music, videos or apps with our near dear ones in day to day life, the question now comes if the app which is installed is precisely capable enough in providing you great speed and support?

No doubt ShareMe is pretty much handy, especially it's speed and fast connectivity is the center of attraction. It's a perfect partner to avoid delay and last-minute chaos. Without delay let the battle begins with your most loved ShareMe Vs Zapya. MIUI Debate Column is ready to take up the challenge for the Mi Fans!



Which app do you use, and what features you love in it?

Have some points to debate? Great, we would surely like to hear them all!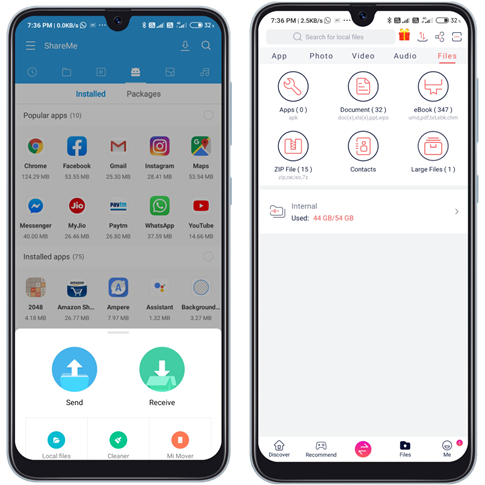 Features of ShareMe that gives it an edge over Zapya:
✒ Ad-Free: ShareMe offers an ad-free experience.
✒ Light-weight app: It is a very lightweight app of around 20MB.
✒ Bifurcation of Apps: There is no proper bifurcation of system apps and installed apps in Zapya.
✒ System Settings: ShareMe auto-enables system settings for transfer/receive of files.
✒ Shortcuts: Zapya tries to create unwanted icon shortcuts on the home screen.
✒ Auto-disable of Wifi & Bluetooth: ShareMe switches off the Wifi and Bluetooth automatically after use.
✒ Speed: Maximum Speed of 50 Mbps in ShareMe.

Features of Zapya that give it an edge over ShareMe:
✒ Videos: Watch online videos free of cost, whether funny, romantic, trailers, etc.
✒ Group Share: Share data at one go with more than one device with this feature.
✒ Related Apps: There are many App recommendations for different categories.
✒ Shake-To Connect: You can shake your device to find the nearby devices.



So, without further delay, Let's start the debate!

ShareMe Vs Zapya

Let us know your points in the comments below, Which one do you like and for what features?


Please Note: The premium/pro/paid content of the apps are not considered.

Related Debates:

MIUI Debates:



Popular Columns across Mi Community:




Rate