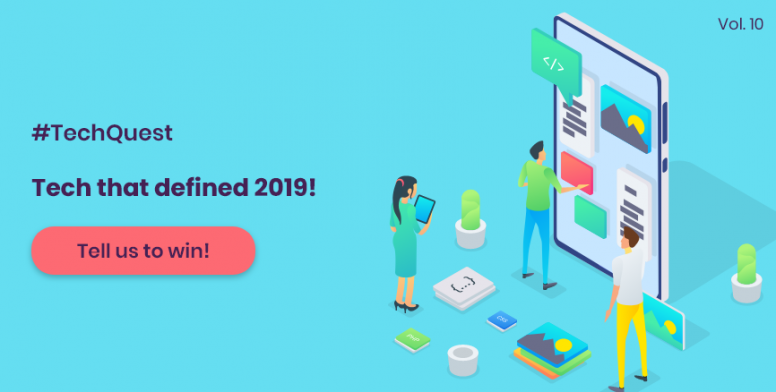 Hello Mi Fans,
We have recently left behind the year 2019 and jumped into the year 2020. For the technological field, the year 2019 was full of new launches from smartphones to new development in technologies. As the tech backbone of Mi Community, we the Techie Team members have decided to do a quick recap of what happened in the tech industry in 2019, in our way i.e. interactive and in a rewarding way!
India's First 48MP Camera Smartphone: The Redmi Note 7 Pro
Launched back in March 2019, the Redmi Note 7 Pro was Xiaomi's first handset in India to sport a 48MP primary rear camera. Currently available at a starting price of Rs.9,999/-, the Xiaomi Redmi Note 7 Pro offers a 6.3-inch FHD+ display, 4000mAh battery, and Qualcomm Snapdragon 675 processor. This Smartphone has disrupted the Indian Smartphone Market.
Android 10
Android 10 is the tenth major release and the 17th version of the Android mobile operating system. It was released on September 3, 2019. It's chock-full of new features, has a renewed focus on privacy, and for the first time in Android history, doesn't have a tasty dessert name to accompany it. Google is officially done with dessert names and is instead shifting to a simpler numerical naming scheme. As such, Android Q's official name is simply "Android 10." For the first time since 2014, Google's refreshing the Android brand's look and feel, consisting of a redesigned logo that prominently features a green robot head. Whenever you see the Android logo text, you'll now also see that little robot.
Foldable Smartphones
A foldable smartphone is a form factor of a smartphone, which allows access to a larger tablet-like display or a phablet when needed by unfolding the device, whilst maintaining a similar or smaller footprint and functionality to a standard smartphone when folded (typically along a vertical axis). The screen may either wrap around to the back of the device when folded, or use a booklet-like design where the larger, folded screen is located on the interior, and a screen on its "cover" allows the user to interact with the device without opening it.
The Performance Expert: Redmi K20 Pro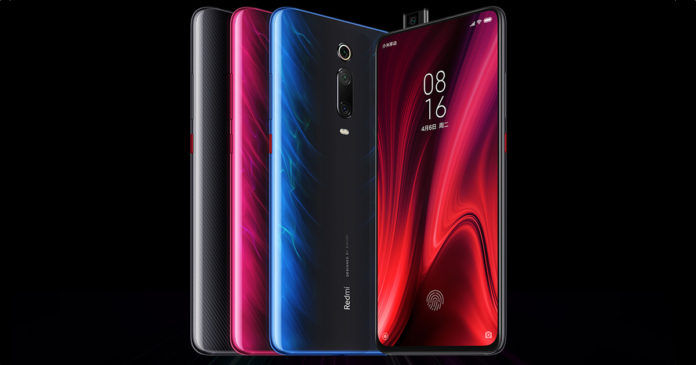 The K20 Pro arrives at a time when the competition is heating up in the mid-range segment, and it becomes increasingly important for Xiaomi to start looking upwards. The Redmi K20 Pro takes on the OnePlus 7 and the Asus Zenfone 6, both of which have established themselves as credible players in the affordable flagship segment. Between the pop-up camera, flip-out camera, and waterdrop notch, all three phones offer similar specs in different form factors. It is an incredible time for customers. Never before has there been so many options with bleeding-edge hardware at less than half the cost of a premium flagship phone. Sure, some sacrifices have been made to hit that price point, but the Redmi K20 Pro represents the pinnacle of engineering at Xiaomi.
Mi LED Smart Bulb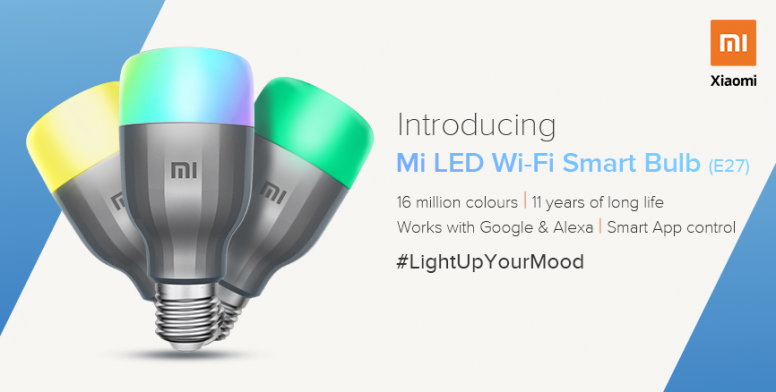 Lighting is not just about improving visibility in the darkness but it defines ambiance and even has the power to lift your mood. Xiaomi's Mi LED WiFi Smart bulb with 16 million colors, 800 lumens brightness, close to 11 years of run time (claimed by Xiaomi) does all this and is a step ahead. Just plug it in, and it seamlessly fits into your smart home setup. The Xiaomi Mi LED Smart Bulb looks like a simple LED bulb. However, Xiaomi has packed some smart features within the small unit that makes it work wonders. For starters, unlike some smart lighting solutions from other brands, the Xiaomi Mi LED Smart Bulb does not need a smart hub or bridge to operate. It features built-in Wi-Fi that connects directly to any smartphone and Wi-Fi router and operates via a simple feature-rich app.
WiFi 6
Wi-Fi 6 is the next-generation standard in WiFi technology. Wi-Fi 6 also known as "AX WiFi" or "802.11ax WiFi" builds and improves on the current 802.11ac WiFi standard. Wi-Fi 6 was originally built in response to the growing number of devices in the world. If you own a VR device, multiple smart home devices, or simply have a large number of devices in your household, then a Wi-Fi 6 router might just be the best WiFi router for you. Wi-Fi 6 uses both 1024-QAM to provide a signal packed with more data (giving you more efficiency) and a 160 MHz Channel to provide a wider channel to make your WiFi faster. Experience stutter-free VR or enjoy stunningly vivid 4K and even 8K streaming.
Google Nest Hub
The Google Nest Hub may be small in size, but it's surprisingly useful in lots of ways, from organizing your smart home to walking you through a complex recipe, to finding you a place to eat if your cooking efforts fall short. The small gadget is made mighty by the great Google Assistant, and the line is blurry between where the actual hardware of the Google Nest Hub shines and where the digital Google Assistant does all of the heavy liftings. That differentiation might not matter for your buying decision. If you're a fan of Google and want a Google-centric smart home, or if you just like the idea of a smart speaker with a screen and want to try one out for displaying photos at home, or for the step-by-step recipe guides, I recommend the Google Nest Hub. The seamless touch controls and intuitive voice commands will even help the tech-phobic members of your family get used to it.
Tile Pro Tracker With Replaceable Battery
These small and nifty gadgets by Tile will help you find anything you attach them to, so long as your phone is within their Bluetooth range of 400 feet. In case you lose an item, you'll receive notifications when the gadgets come within range of another Tile user. Available in black and white, the Tile Pro trackers are as easy to set up as it gets — all you need is a mobile app and a Tile account. The replaceable CR1632 battery of the trackers will last for a year after you activate the tracker.
Here comes the TechQuest for Today:
What was your favorite tech in 2019 and why?
(You may even tell any gadget different from this list.)
Prizes:
Every valid reply will be awarded 100 Community points.
The best three replies will be rewarded with 1000 Community points.

About TechQuest
TechQuest is an initiative by Techie Team of Mi Community that is focused to have a deeper engagement with all our Mi Fans out there. This series is here to boost up your technical information in an interactive yet rewarding way.