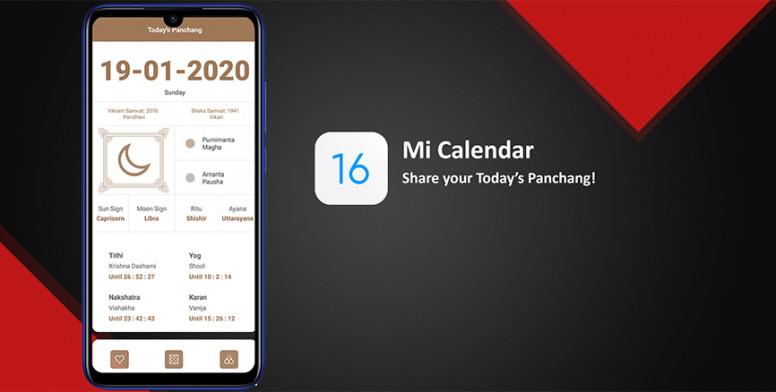 Hi Mi Fans,
We often prefer those stuff which is indeed right for our needs and lifestyle. MIUI Calendar App keeps our day following smoothly, the right calendar which stays on the top to view the appointments, holidays and celebrations, Jokes, Status and entertainment in a better fashion. Let's start this beautiful morning with a curated new feature for the Indian Mi Fans!



New redesigned Panchang Card


With the new update Panchang card has been redesigned in a better fashion wherein now the users can share the content quite easily. Also there has been a new additional tabs like Kundali, Partner etc

What is Panchang?
Panchāngams are published in India by many authors, societies, academies, and universities. Different publications differ only minutely, at least for a casual or not yet trained reader. They forecast celestial phenomena such as solar eclipses, forecasting weather (rain, dry spells) as well as more mundane occurrences.

The study of Panchāngams involves understanding Rasi phala (also pronounced 'Rashi phala'), the impact of the signs of the zodiac on the individual. Astrologers consult the Panchāngam to set auspicious dates for weddings, corporate mergers, and other activities as per their religion.


How to Access this feature?

Head towards MI Calander App - Customise your Calendar - Select Panchang Feature.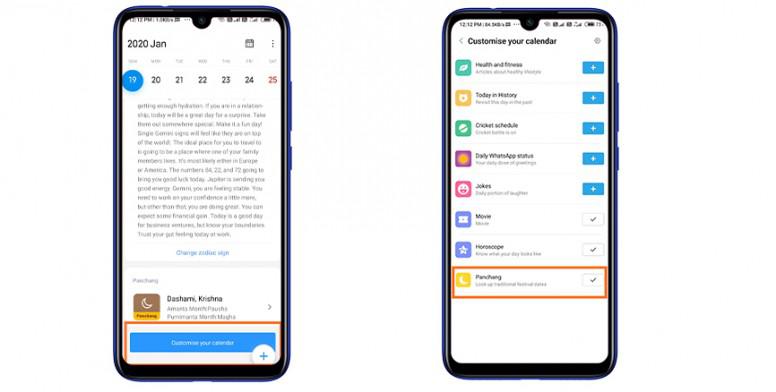 Go Back to the Home page and look for the Panchang tab.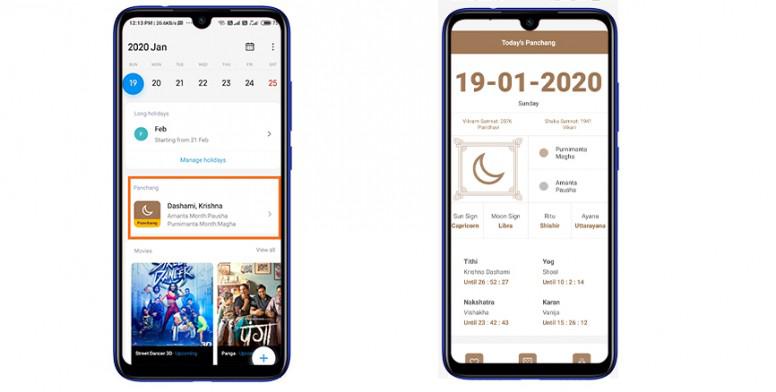 Voila! you have added the Panchang tab successfully!


Additional Feature with Panchang!
The Panchang tab also offers you some services which might be very useful for you, like:

Partner compatibility
Create Kundli
Match Zodia

Did you like the new redesigned Panchang tab? Share your views and ideas with us in the comments below!
Related Threads:
Mi Calendar: Enjoy your boring days with New Movie card!
[Mi Weather] More Accurate details | V 11.2.1.2 | Update Now!
[Mi Calculator] Multi-Tasking on the Go! | v11.0.8 | Update Now!
MIUI 11 Update Tracker: Full status on Incremental MIUI 11 Update and Download Links