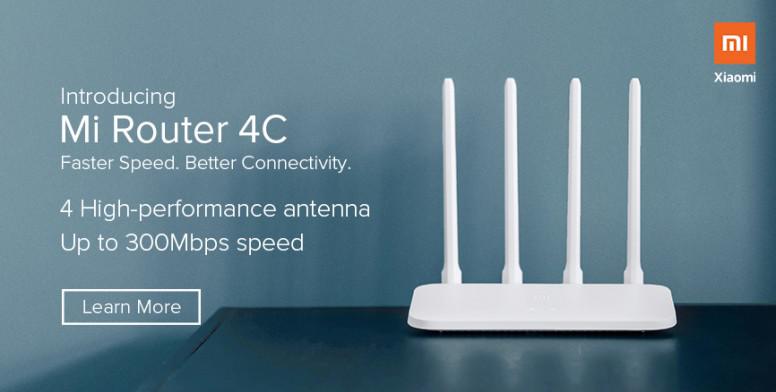 Mi fans,

We are pleased to introduce Mi Router 4C that offers Faster Speed, Better Connectivity. The newly launched Wi-Fi router with 4 high-performance antenna will be available on mi.com for ₹999 only. Mi Router 4C comes with 64MB of RAM and can connect up to 64 devices, typically 8x more than the generic one. Interestingly, the device comes with Mi Wi-Fi app that allows you to view, manage settings and optimize remotely with just one-touch. You can also manage what your children can and can't see by setting up parent control.


| | |
| --- | --- |
| Product | mi.com |
| Mi Router 4C | |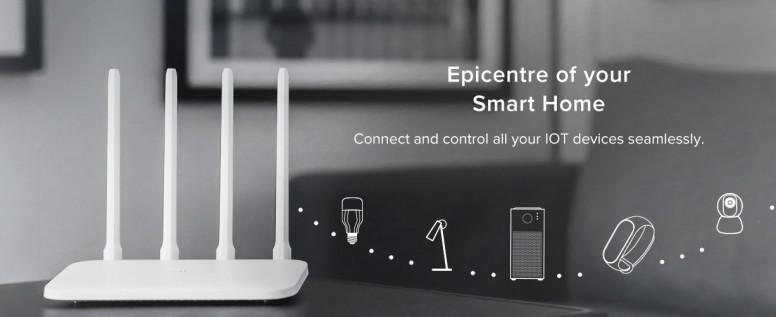 The Power at the Heart of Your Router
Forget Wi-Fi dead zones and dropped connections. With its four high-performance omnidirectional antennas comes with up to 300Mbps Speed, Mi Router 4C boasts of increased operating range and stronger signal. Everyone on the network will enjoy low latency online gaming, smooth video streaming, and seamless web browsing.

Get Faster Wi-Fi For Every Device
Third-party applications and connected devices consume valuable router RAM. This is why Mi Router 4C comes with 64MB of RAM and can connect up to 64 devices - eight times more than typical routers.

One-Touch Mi Wi-Fi App Control
Mi Wi-Fi app puts you in command of your network anywhere and anytime helps you view and manage settings remotely. It alerts on your phone whenever a new device gets connected. Whether is blacklisting unwanted Internet activity, blocking suspicious devices or setting time limits on child Internet usage, you can do it all right from your phone.

Wi-Fi Optimization
With just a tap, boost Wi-Fi speed and reduce bandwidth bottlenecks through cutting edge technology. It comes with a repeater Mode in-built, it can be used in addition to an existing router and helps in extending coverage range in your home.