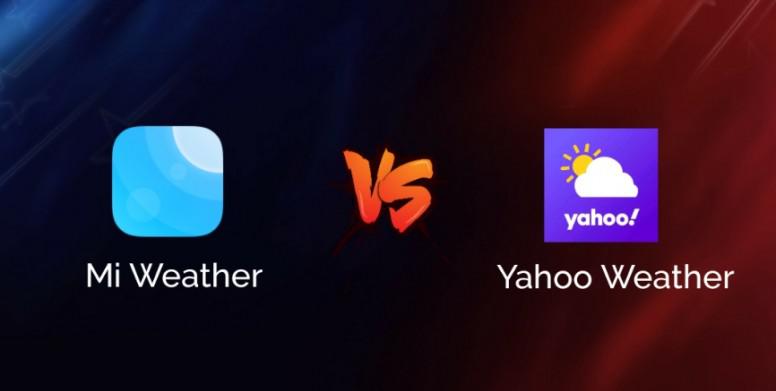 Hi Mi Fans,
I hope you have been experiencing the climate, which is really unpredictable! You may never guess when it will rain or when it will be a hot sunny day.To solve this issue this app helps you track the real-time information of the current location or of some other place.



Can you give it a guess?


Yes, It's your Mi Weather App that serves you with real-time weather information and comes with facilities and information. In this debate, Mi Weather will take upon Yahoo Weather and the Mi Fans will decide on the best app! We will discuss the merits and demerits of both apps. The MIUI Debate Column is ready with another exciting one!



Which app do you use, and what features you love in it?

Have some points to debate? Great, we would like to hear them all!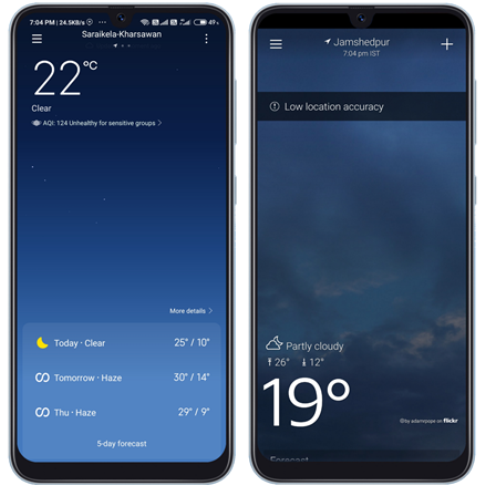 Features of Mi Weather that gives it an edge over Yahoo Weather:
✒ UI: The User-Interface is very rich with proper fonts and color combinations.
✒ Icon-change: The temperature changes are also reflected via the icon. (Symbol + Temperature)
✒ AQI Index: Provides you with the AQI Index of the place to track the pollution level.
✒ UV Index: Serves you with Real-time UV Index.
✒ Light Weight: The Mi Weather is almost the half size of the Yahoo Weather app, in-short space saver.
✒ Battery drained: Yahoo weather app is a battery drainer as it requires unrestricted access to battery to work smoothly.

Features of Yahoo Weather that gives it an edge over Mi Weather:
✒ Maps: You can check the weather information through the Maps.
✒ Sun & Moon: Shows the Sunrise and the Sunset timings.



So, without further delay, Let's start the debate!

Mi Weather Vs Yahoo Weather




Let us know your points and views in the comments below, Which one do you like and for what features?



Please Note: The premium/pro/paid content of the apps are not considered.

Regards,
MIUI 11 Moderator,
Apiyush265

Related Debates:

MIUI Debates:



Popular Columns across Mi Community: