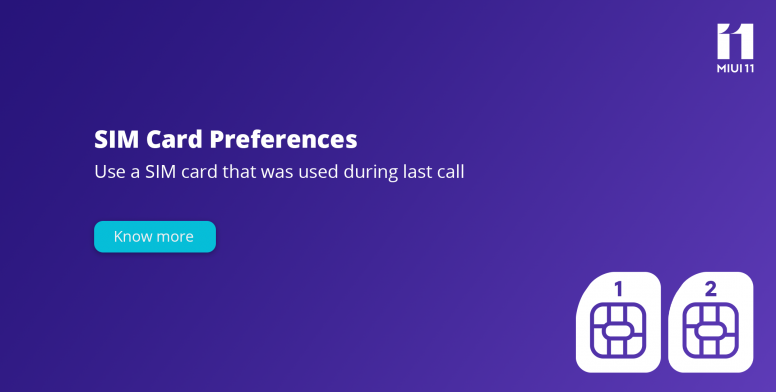 Hi Mi Fans!
Hope you are all well this winter season. We will be discussing a new feature introduced in the SIM settings menu for Android 10 based systems.
Every time we make a call from dialer it records on Call Log. If we are using two different SIMs in the same device sometimes we need to keep in mind from which we have made the last call. To resolve the hassle and improving calling experience, Android 10 based MiUi has introduced a feature called: "Remember SIM Card Preference". It will remember the last SIM used with that particular contact and dial for you directly.
✒ Follow these steps in order to make use of this feature:
Go to Settings.

Tap on SIM Cards and Mobile Networks

Scroll down and Turn On " Remember SIM Card Preferences"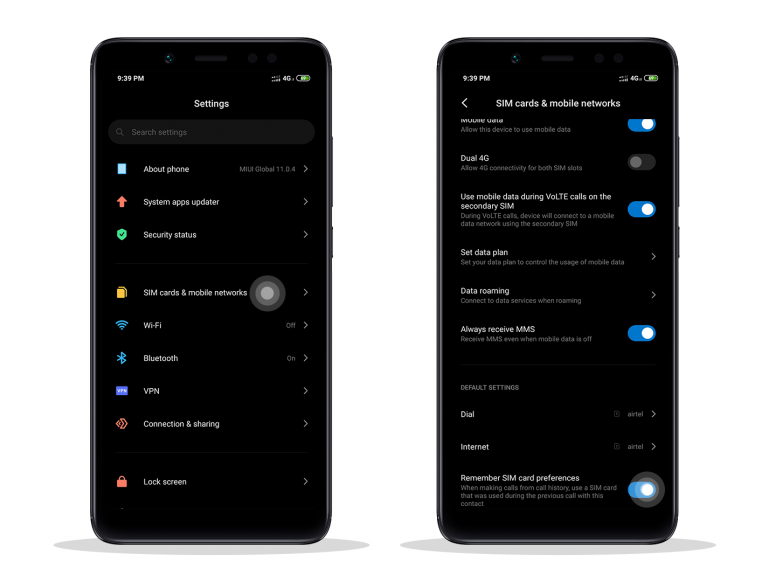 Voila! You have successfully enabled SIM Card Preferences feature.
Note: Currently this feature is available in Poco F1 with latest updated MiUi.
Please feel free to drop your comments or suggestions below and if you have any queries, please don't be hesitant to ask.
I would like to thank my fellow MIUI SMod Akash for helping me.
Regards,
Soumyajit

✒ About Mi Community:
Mi Community is Xiaomi Community's official Android app and a home for Mi fans in India. It helps you share your ideas and interact with other Mi fans on-the-move. It offers a fast and intuitive interface to post threads, reply, read the news and interact with others.

✒ Mi Community App on Google Play Store: