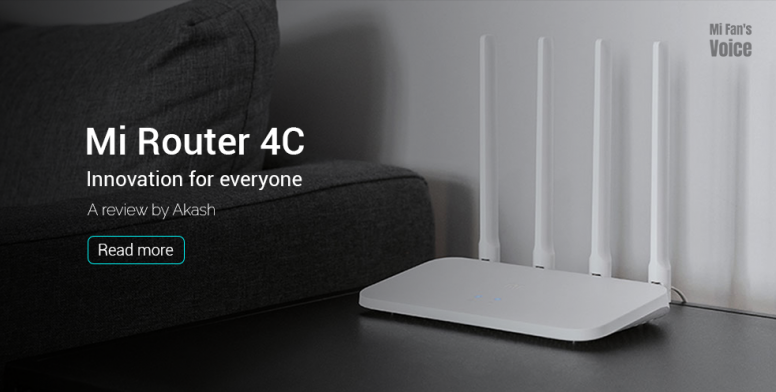 Hi Mi Fans!
The little smart master Mi Router 4C in town and I have got my hands on it and if you want to know what the box comes with then check out this thread as I unboxed the smartness within!

Xiaomi changed the Router market's landscape years ago when they launched Mi Router 3C with the smart features that competition at that time couldn't even think of, for example, manage your router at home/office from anywhere in the world as long as you have an internet connection. It's 2020 and Xiaomi again is stepping into this market to shake it up by launching Mi Router 4C. Mi Router 4C is already on sale on mi.com at a jaw-dropping price of Rs. 999 and if you are wondering what smartness it has been loaded with then keep on reading as I review it in detail from build quality to features.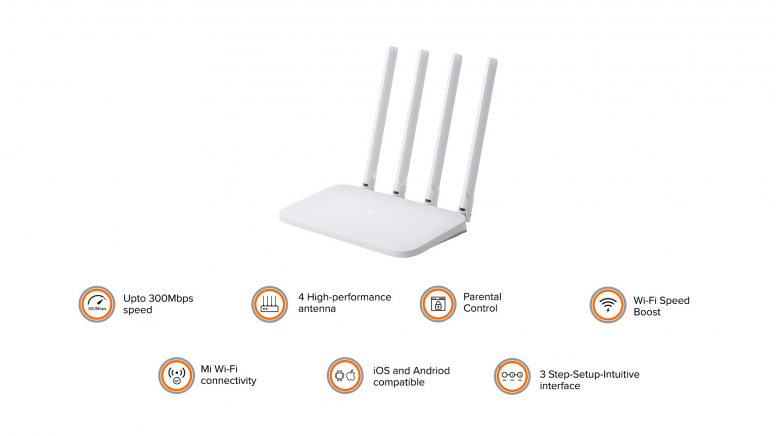 Review Criteria:
1. Build Quality
2. Design
3. I/O
4. Connectivity
5. Mi WiFi App Control
6. Parental Control
7. Quality of Service (QoS)
8. Gaming Performance

Build Quality:
The first and foremost thing to notice is the build quality of the device. The device is made up of polycarbonate which basically is plastic but the quality has been taken seriously. Xiaomi India is known for quality products at honest pricing and this is a perfect example of what the brand claims itself to be.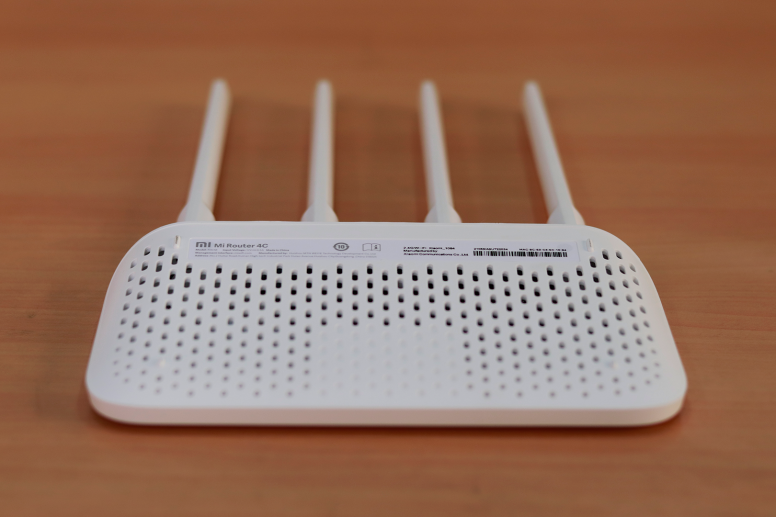 Design:
Routers aren't a new thing in the market. What sets the new Mi Router 4C apart is the implementation of functional aspects of designing the hardware which is pure genius. The interior has been engineered so well that the footprint is just 195mm x 107mm. The top has an embossed Mi branding with two LED indicators for power and connectivity status. The bottom has been designed to keep a decent airflow for dissipating heat. The rear feels clutter-free despite the connectors which is a bonus.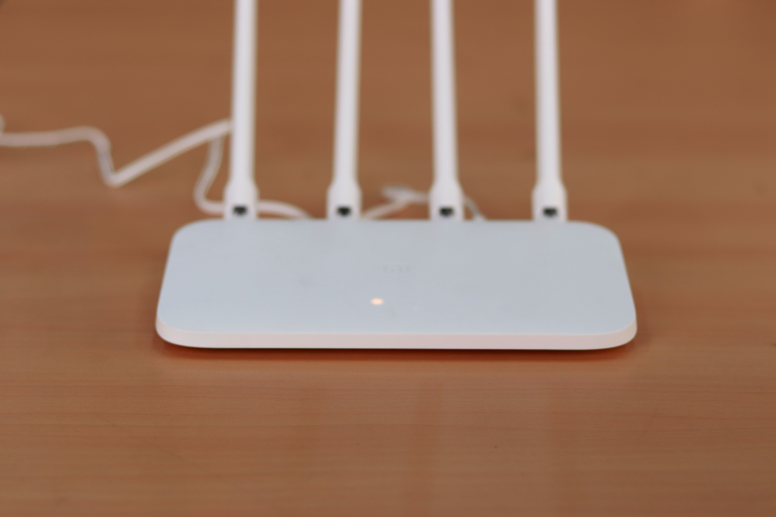 I/O:
As mentioned earlier, the I/O has been kept the back for a cleaner aesthetic. It starts off with the power-in connector at the left followed by three RJ45 connectors out of which, one is reserved for LAN input. The rear also consists of four tilt-adjustable antennas that help in superior wireless transmission of up to 300 Mbps at a frequency of 2.4GHz.

The power supply is bit old fashioned though. The provided AC adapter sports a (round) coaxial connector capable of handling voltage from 100V up to 240V and power of 250mA while efficiently delivering 12V at 500mA.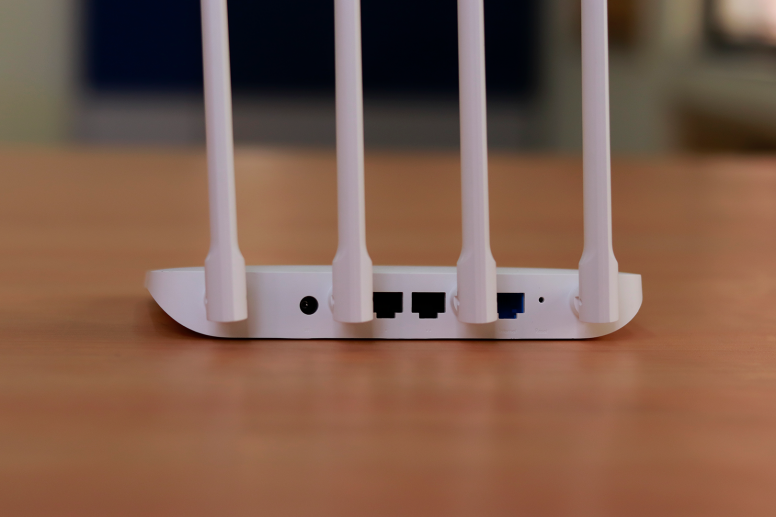 Connectivity:
The most important and critical aspect of any router is its connectivity. The Mi Router 4C is capable of transmitting wireless signals at a frequency of 2.4 GHz. The router amazingly well manages to keep the signal strong even past walls. The 802.11n Wireless Fidelity 4 Standard ensures superior connectivity and a reliable speed up to 300mbps. In addition, the router can handle 64 devices simultaneously which is phenomenal.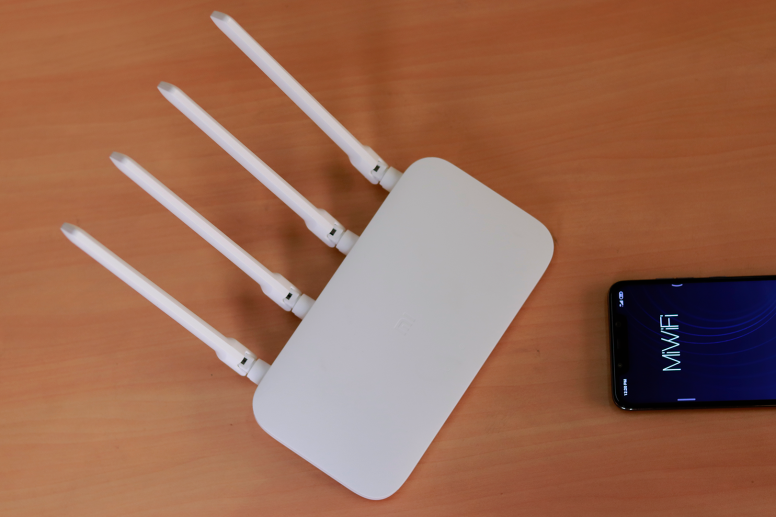 Mi WiFi App Control:
Back in the old days, I've seen a lot of routers and every router came with an admin page which was to be accessed by a web browser. Well, things have changed now as Xiaomi India brings the Mi Router 4C with app control. Now you can directly control numerous aspects of your router right from your phone and of course your PC as well. The app experience is very polished and intuitive which makes you rely on it more than traditional methods.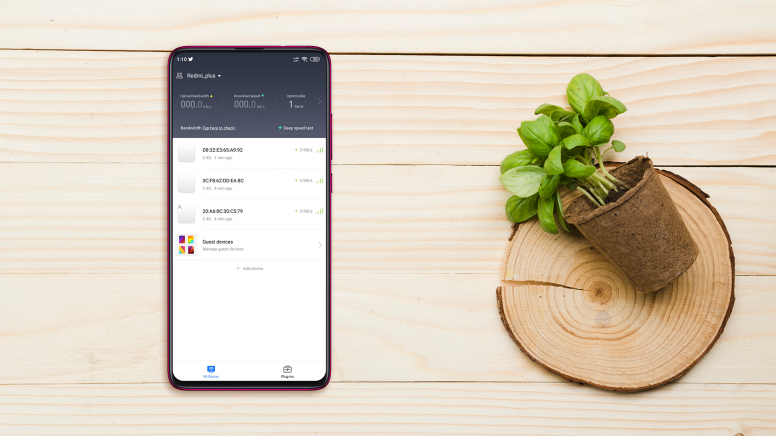 Parental Control:
The Internet is open to everyone which generally triggers the idea of risk in children because of several reasons. Parents have been struggling to gain control over online activities of their little ones and to make this easier, parental control has stepped into the game. Simple and effective.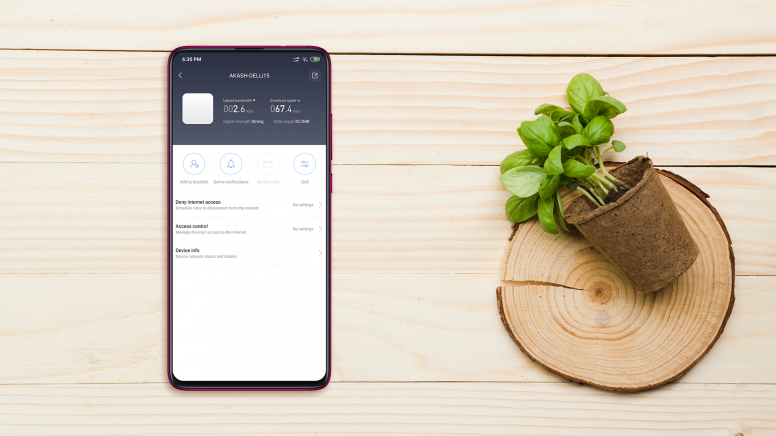 Quality of Service (QoS):
Quality of service refers to any technology that manages data traffic to reduce packet loss, latency, and jitter on the network. It automatically controls and manages network resources by setting priorities for specific types of data on the network. Sounds cool right? You'll be glad to know that the Mi Router 4C does the magic better than any other router at this price point.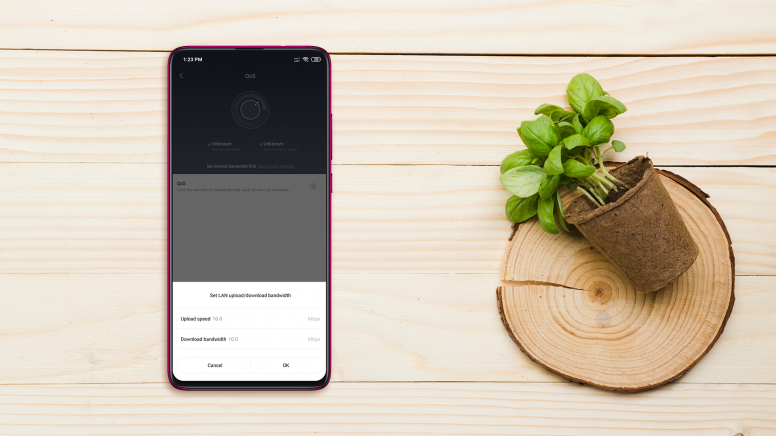 Gaming Performance:
I know this isn't considered much in India except for some high-end routers but let me tell you how this guy handles gaming. We tried a couple of multiplayer PC/Mobile games expecting latency issues but alas, the router never let that happen. This little master handles such tough situations so well that you'll want to pay double the price.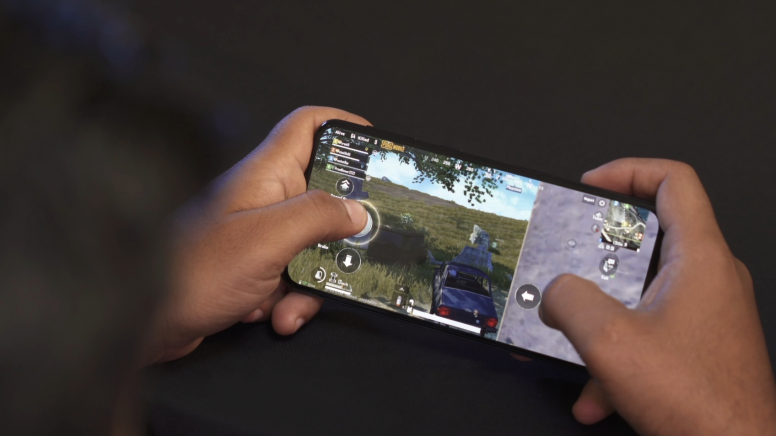 Please note that you might face minor latency issues in gaming when a lot of devices (10+) are added.
Ratings:
| | | | |
| --- | --- | --- | --- |
| Objectives | Ratings | Objectives | Ratings |
| Build Quality | ★★★★★ | Mi WiFi App Control | ★★★★☆ |
| Design | ★★★★★ | Parental Control | ★★★★★ |
| I/O | ★★★★☆ | Quality of Service(QoS) | ★★★★★ |
| Connectivity | ★★★★★ | Gaming Performance | ★★★★☆ |

Final verdict:
So the biggest question that arises is 'Is the Mi Router 4C worth your money?' and the answer, in my opinion, is a definite YES. At just for Rs. 999, you can't go wrong with this small packet beast.



Regards

Akash

Super Moderator

Mi Community India



Also read:

Rate