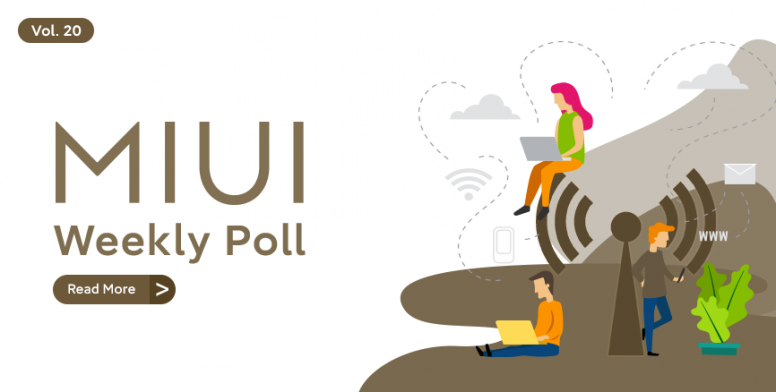 Greetings Mi Fans!
The weekend has been amazing and so were your responses from the previous MIUI Weekly Poll. The last poll has indeed put on some light but the story of Wireless Fidelity isn't over yet as this time, we have another tough decision to make based on our personal preference. There was a time when routers used to be the only way of sharing an existing internet connection wirelessly but in today's world, smartphones equipped with the latest and greatest technology have changed the game completely. We now have the power to create WiFi Hotspots right from our smartphones with features like WPA2 PSK, different frequency modes, etc. Portable Hotspots generally support two frequency bands:

2.4 GHz Frequency Band
The 2.4 GHz band is a pretty crowded place because it's used by more than just Wi-Fi. Old cordless phones, garage door openers, baby monitors, and other devices tend to use the 2.4 GHz band. The longer waves used by the 2.4 GHz band are better suited to longer ranges and transmission through walls and solid objects. So it's arguably better if you need a better range on your devices or you have a lot of walls or other objects in the areas where you need coverage. However, because so many devices use the 2.4 GHz band, the resulting congestion can cause dropped connections and slower-than-expected speeds.

5.0 GHz Frequency Band
The 5 GHz band is much less congested, which means you will likely get more stable connections. You'll also see higher speeds. On the other hand, the shorter waves used by the 5 GHz band makes it less able to penetrate walls and solid objects. It's also got a shorter effective range than the 2.4 GHz band. Of course, you may also be able to mitigate that shorter range through the use of range extenders or mesh Wi-Fi systems, but that's far from what portable hotspots support at this point.

Both the frequency bands have their own set of pros and cons which makes it harder to choose a clear winner but it's more about the reliability that users are concerned about.

How do I make use of it?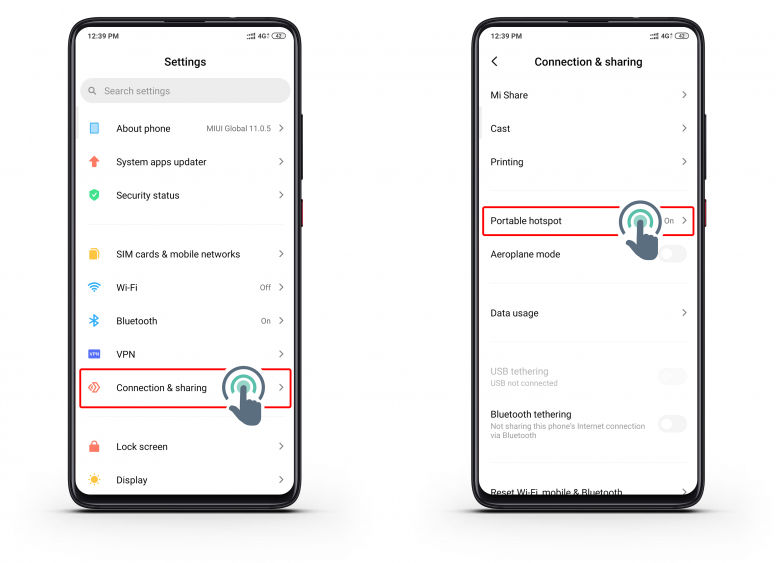 Go to 'Settings'
Tap on 'Connection & Sharing'
If you can't find the above, pull down the notification shade and long press on the 'Hotspot' icon.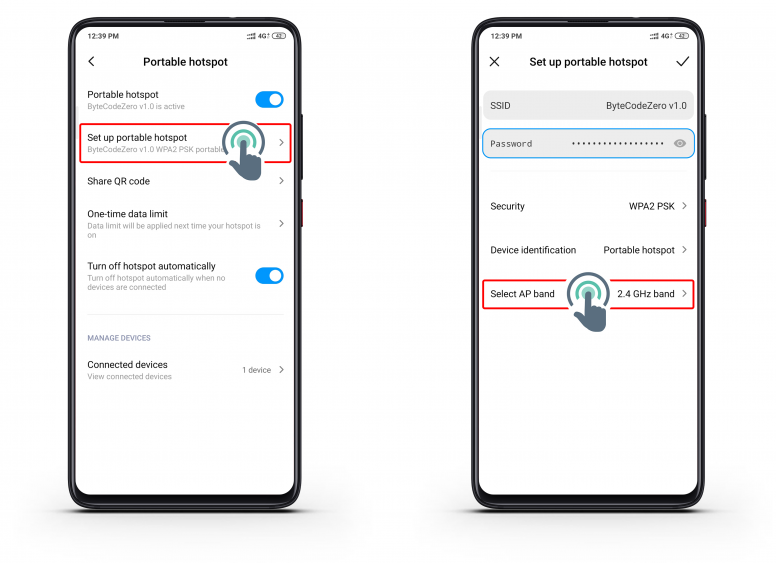 Once in, tap on 'Portable hotspot'
Make sure the hotspot is enabled and active
Tap on 'Set up portable hotspot'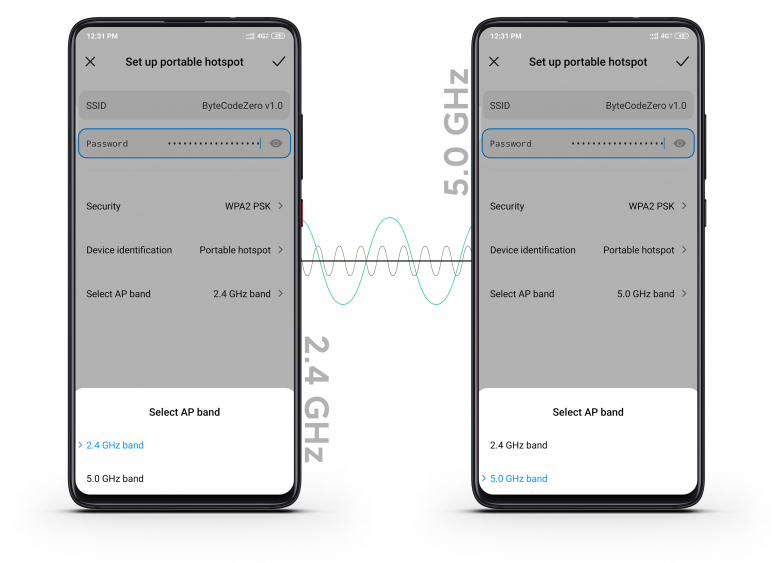 You'll have two options to choose from under the 'AP Band'


I personally prefer the 2.4 GHz Frequency Band because my laptop doesn't support the 5.0 GHz band and the signal strength is indeed better. Moreover, the transfer speed is more than my service provider delivers. All these factors make 2.4 GHz a better option to choose from. Which frequency band do you prefer and why? Let me know in the replies below. Also, let me know if you want a dedicated in-depth thread on WiFi Frequency Bands.

About MIUI Weekly Poll
MIUI Weekly poll is an initiative taken by Team MIUI to connect with Mi Fan's even better. Through this weekly series, we bring out different features of MIUI and ask your opinion on how things are and how they should be. This helps us gather information about user preferences and make MIUI even better from a user's perspective.

Previous Volumes

✒ About Mi Community:
Mi Community is Xiaomi Community's official Android app and a home for Mi fans in India. It helps you share your ideas and interact with other Mi fans on-the-move. It offers a fast and intuitive interface to post threads, reply, read the news and interact with others.

✒ Mi Community App on Google Play Store:


• Popular Columns across Mi Community:
Rate