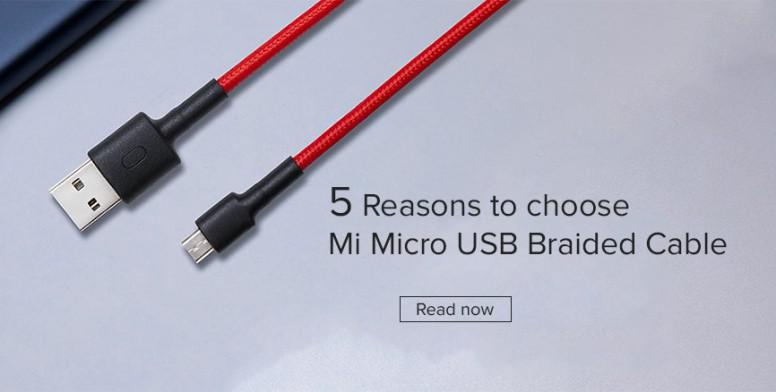 Hey Folks,
One of the integral parts of Smartphone accessories is USB cable. I would say it makes the smartphone complete. We charge our phones with it daily and it is one of the most used accessories. It's obvious that after some time there will be wear and tear to the USB cable. Thus, this will lead to different problems like slow charging, battery not charging or fast battery discharges issues.
In short, what I am trying to tell you is that Standard USB cable doesn't have a long life or gets damaged easily if proper care is not taken. So what can you do here, do you have any alternate option? Yes, Mi Micro USB Braided Cable has several advantages over standard USB cables. So here are the 5 reasons why you should go for Mi Micro USB Braided Cable instead of a standard USB cable.
1. Sturdy & Durable
You don't have to worry about the durability of Mi Micro USB braided cable as it is made with advanced aramid fiber which makes it ultra strong and thus making it more durable. Aramid fiber is a class of heat resistant and strong synthetic fibers. Thus, making it super tough that the USB cable can lift up to 50Kg.
2. Tangle Free Design
The most annoying thing about using a wire for me is its tangibility. I personally don't like the wire or cables getting tangled and then I invest my time to untangle it. But, No worries, Xiaomi with its Mi Micro USB Braided cable has used Aramid fiber which makes it tangle-free.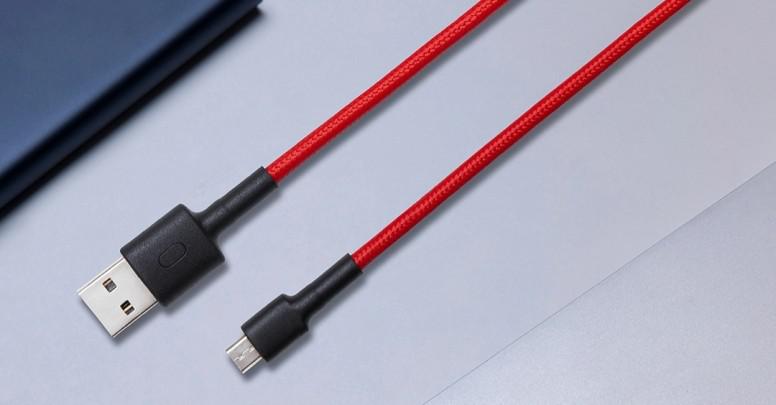 3. Tough Joints
Another reason why you should use it is that it comes with additional protection to prevent breakage i.e normally caused by normal wear and tear. The Mi Micro USB Braided Cable has toughened joints that protect the joints from getting damaged by day to day use. Thus making it a perfect companion for your phone.

4. Multiple Layer Protection
It comes with multiple layers of protection to ensure safe charging and fast charging. There are multiple layers that lead to better durability and at the same time provides battery protection.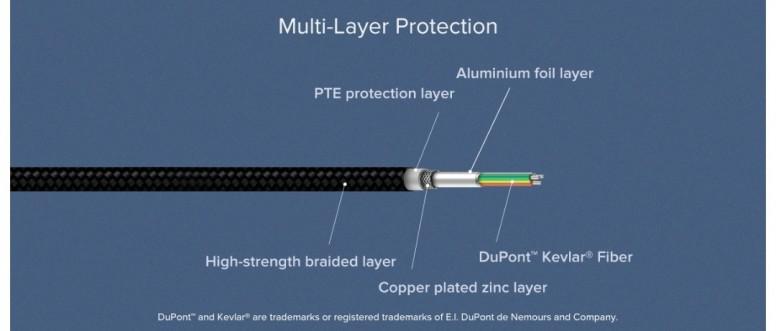 5. Fast Charging Protection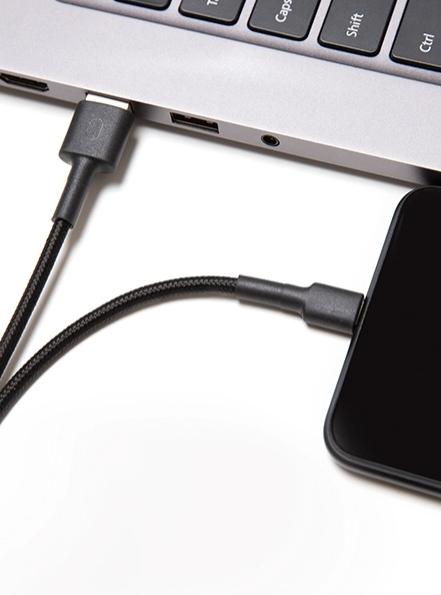 It comes with the support of 2A fast charging. As you have seen its quality and durability thus, This cable comes with a high-speed data transfer rate i.e up to 480 Mbps. The other advantages are that it comes with two color options Red and black color. Also to ensure the great charging speed it's size is 100CM i.e 1M long cable. At the price of 249/- it is a great deal to buy!
When are you planning to buy it?
Do tell me in the comments below!
Subscribe to our columns to Stay updated with interesting Debates, Polls, Tutorial and more from Device Team: