Ahoy Folks!
Since we carry our phones all the time, they are one of the best devices for tracking our activities. MIUI 11 brings a built-in step counter on all Xiaomi devices. It works very similar to the Google Fit app and offers a step tracker right into the App Vault for easy access. MIUI 11 uses the accelerometer on your device and walking pattern to determine your step count.This can be accessed by swiping right from the home screen - through the App Vault.
A steps tracker has been added to the interface, which keeps a record of the number of steps taken along with distance and calories burnt.
|| Follow instructions to setup steps tracker ||
First open MIUI App Vault.
Scroll down to find Steps Feature.
Now tap on it and it will ask you to download "Health app" from GetApps, download it.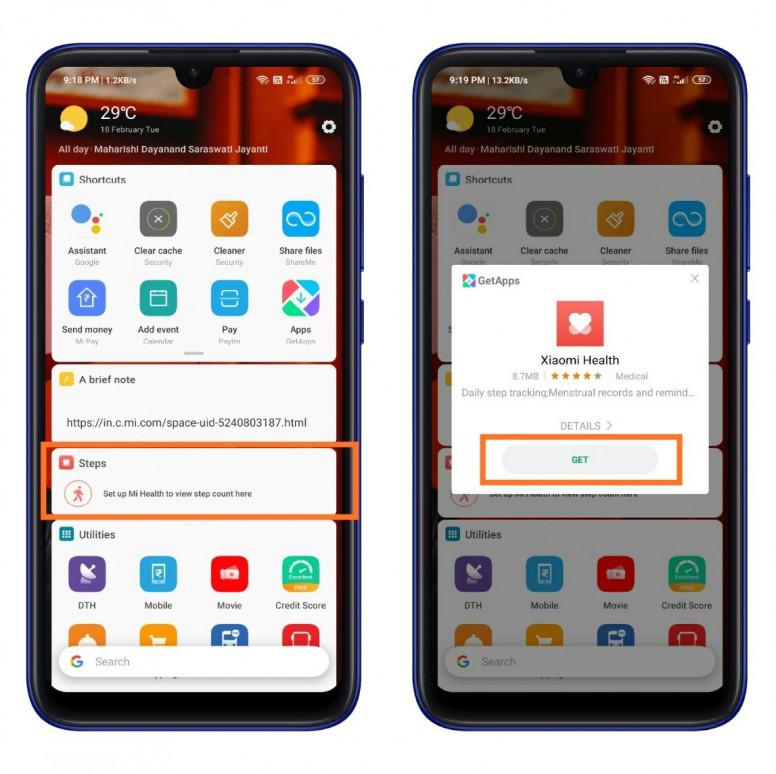 Once download is completed, you will see "setup" button tap on it.
Now Mi steps tracker is enabled.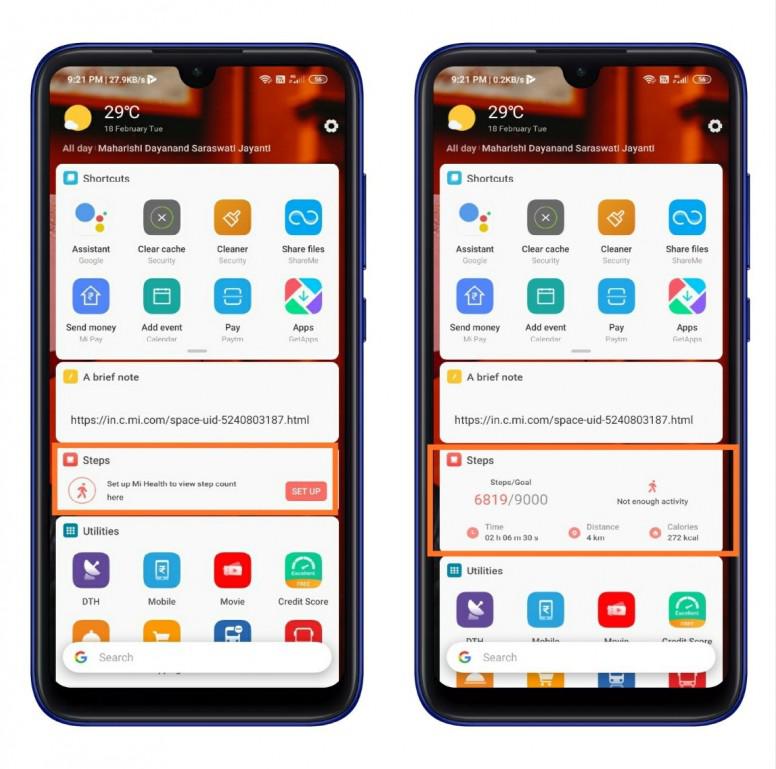 Features:
Step Calories,Goal, Total time, Distance.
Graphical view of Steps Number,calories burnt,Total time.
Day,weekly,monthly view.
Also You Can change daily step limit by pressing on Change Goal.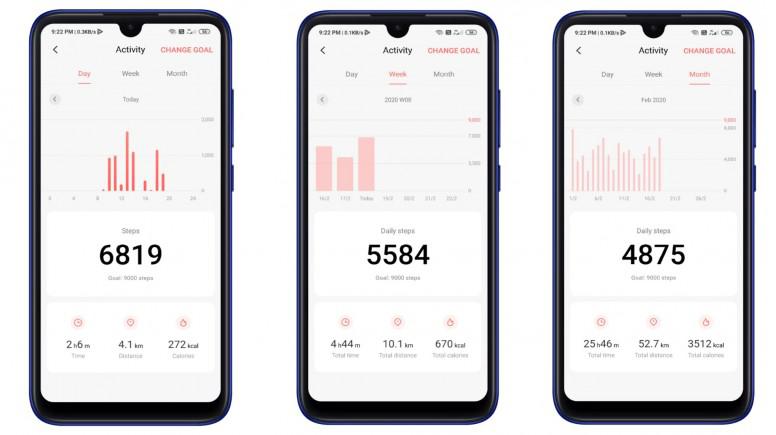 That's it, Hope you like it.
Please Note:
* This feature is only available in India, Indonesia, and Spain.
* This feature is only available on the following devices equipped with a step counter sensor:
Compatible Devices:
Redmi K20, Mi 8, Mi 8 Lite, Mi 8 SE, Mi MIX 2S, Mi MIX 3, Mi 9 SE, Mi MAX 3, Mi 8 Pro, Redmi Note7, Redmi Note7 Pro, Redmi 7, Redmi Y3, POCO F1, Redmi 7A, Redmi 6 Pro, Redmi Note 5 Pro, Redmi 6A, Redmi 6, Redmi Y2, Mi 6, Mi Note 3, Mi MIX 2, Redmi Note 8 Pro, Redmi Note 8, Mi 9, Redmi K20 Pro, Mi Note 2, Mi MIX, Redmi Note 5, Redmi 5, Redmi 5A, Mi Max 2, Redmi Note 4, Redmi Y1 Lite, Redmi Y1, Redmi 4, Redmi Note 6 Pro
Regards,
Intern Moderator,
Mi Community India.

✒ About Mi Community:
Mi Community is Xiaomi Community's official Android app and a home for Mi fans in India. It helps you share your ideas and interact with other Mi fans on-the-move. It offers a fast and intuitive interface to post threads, reply, read the news and interact with others.
✒ Mi Community App on Google Play Store:
Rate