Hey Mi Fans,
Welcome to Redmi Note 4 Subforum.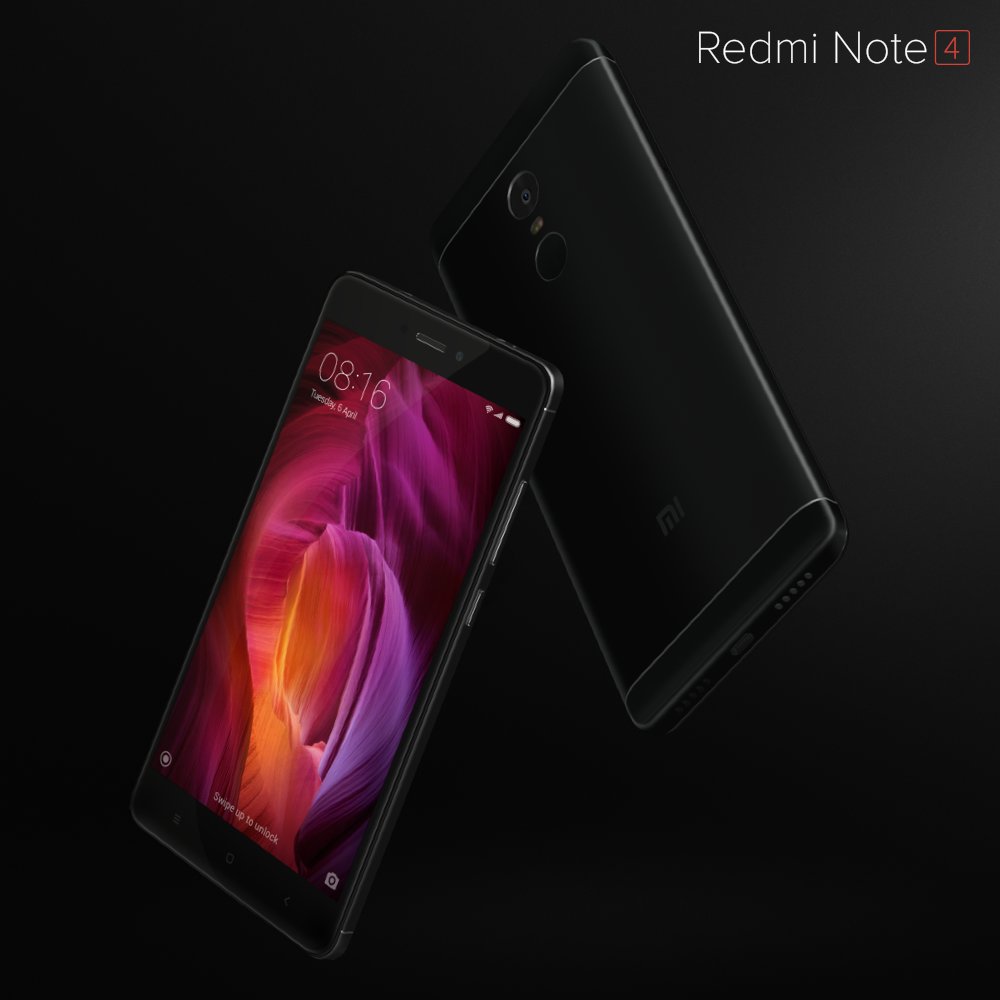 I hope you are not new to this forum and are aware of Rules and Guidelines of Mi Community Forum, in case you're not aware of Rules and Guidelines, then kindly spend some time in reading Mi Community India Rules and Guidelines!

So first of all, this a forum only for our readers and users, so feel free to post anything related to Redmi Note 4 here. However, there are some rules and guidelines which we are supposed to follow to keep this sub forum clean.

So let's start.
1. Search before you post:
There are chances that some user has already posted the same thing before you, be it any news, or any doubt or problem you are facing with your device. So it is advised in your interest to search first before posting, this may save your time. In order to keep this forum clean, we have no option other than deleting the repeated threads.
2. Try to post in English Only:
Though this is Mi Community India, but as English is used everywhere these days, we advise you to communicate/post in English only.
If you are facing any problem you can contact any MOD of this section through PM.
3. Don't create f-code related threads:
We know many of our fans want to own this product as soon as possible and we appreciate their enthusiasm, but please do not create threads to ask/request for f-code. F-codes are given to Mi Fans as prizes in various contests on Mi Community and Official Social Media pages, you can also participate in contests if you wish to win f-code. Note that F-code giveaways are not allowed on Mi community. Also, note that trying to sell f-code might lead into permanent ban without any warning.
4. Please Don't Spam:
Spamming includes anything from replying in any thread with just words like "Thanks", "Great" or just Smileys etc. or creating unnecessary threads with no content, so refrain yourself from doing so. Those replies and threads will be deleted, and spammers will be notified once. Spamming even after notifying may lead to warning/ban.
5. Please Don't Share any Personal Info:
As we all know this is a public forum, so users are advised not to post any thread, picture or screenshot which contains personal information like Contact Number, E-mail Address, Postal Address, Order Number etc.
6. No off-Topic Posts:
Off-topic posts include anything not related to Redmi Note 4 or anything not related to the matter in hand. If a user posts a thread regarding any problem, you may help him/her by sharing your experience or providing solution. Same goes for threads, don't create threads not related to Redmi Note 4.
7. No Nudity, Profanity, Racism and Swear words:
Strict measures will be taken against such users, kindly refrain yourself from posting such things.
8: Make Title very Clear:
If you are posting any thread, make sure you choose a clear title and it describes what's the content of your thread or what your want.
If your are facing any problem, clearly mention the problem in title like "My Redmi Note 4 is not charging, please help". Title is what we or any users see first, so make sure it is clear enough to get user's attention.
9. Provide Sufficient Content:
A thread with just one line does not provide any information. It is considered as spam as we won't be able to understand what you want. It is always advised to add some content. Your thread will look good and attract more attention too.
10. Don't Post Sales and Advertisement links:
Under no circumstances, users are allowed to post any thread related to any products like facial creams or anything like that. If you want to do that, this is definitely not the place and is considered as spamming. Also, users are advised not to post links to their blogs/youtube channels. Such threads will be deleted without notice and a warning will be issued to the users as well as violation will be recorded. In serious cases, users will be banned.
11. Please Don't Copy Paste:
We encourage originality, therefore if you are posting any article from any other blog or website, your thread will be deleted without any warning.
Also note that, if a thread already exists in Redmi Note 4 subforum relating to the same matter, it will be deleted and the thread with original and rich content will be kept.



Guide to post in specific Sub Section of Redmi Note 4 Sub Forum

This subsection will be only used by Mi Officials in Mi Community for announcing any important thing. Sometimes a Mod may also post something important in this section. So general users are advised not to post anything in this sub section.

2. Discussion:

Users are advised to post things relating to Redmi Note 4 only in this subsection. If you have any Questions and doubts or any problem regarding the Redmi Note 4, you can post it in this subsection. We will try our best to solve your query or any issue you have with the device.
3. Review:
As the name suggests, you can post your review of Redmi Note 4 here, as well as any view you have regarding the product.
4. Tips:
If you have any tips related to Redmi Note 4 which could benefit other users too and you want to share with other users, then you should post it in this subsection. We would be glad to hear it.
5. ROM:
If you face any issue (i.e. bugs) related to MIUI ROM (Global/Beta) on Redmi Note 4, then you should post it in this subsection. We would be glad to get feedback from you guys.
Also, if you are Android ROM developer or you try any ROM on Redmi Note 4, you can make a tutorial thread for flashing that ROM and share with other users.


At last, if you have any doubt regarding any rule, let us know.

I will update the thread with new rule if necessary in future.




Now that's all for now folks.




Disclaimer: Redmi Note 4 mods are not responsible if you don't read the rules and don't follow the rules. If your thread or post gets deleted and if you get any warnings or ban, then only you will responsible for that. Don't ask unnecessary questions in PM, and don't fill unnecessary complains because all the rules are stated clearly. Please read the rules beforehand. Thank You!
Rate